Today we have a Pulm PEEPs special episode! Dave and Kristina chat post-call about their respective nights in the ICU. Hear about clinical reasoning on the fly, some crucial learning points, insights on procedural troubleshooting, and about the value of end-of-life discussions. The post-call brain fog and jokes only add to the learning fun!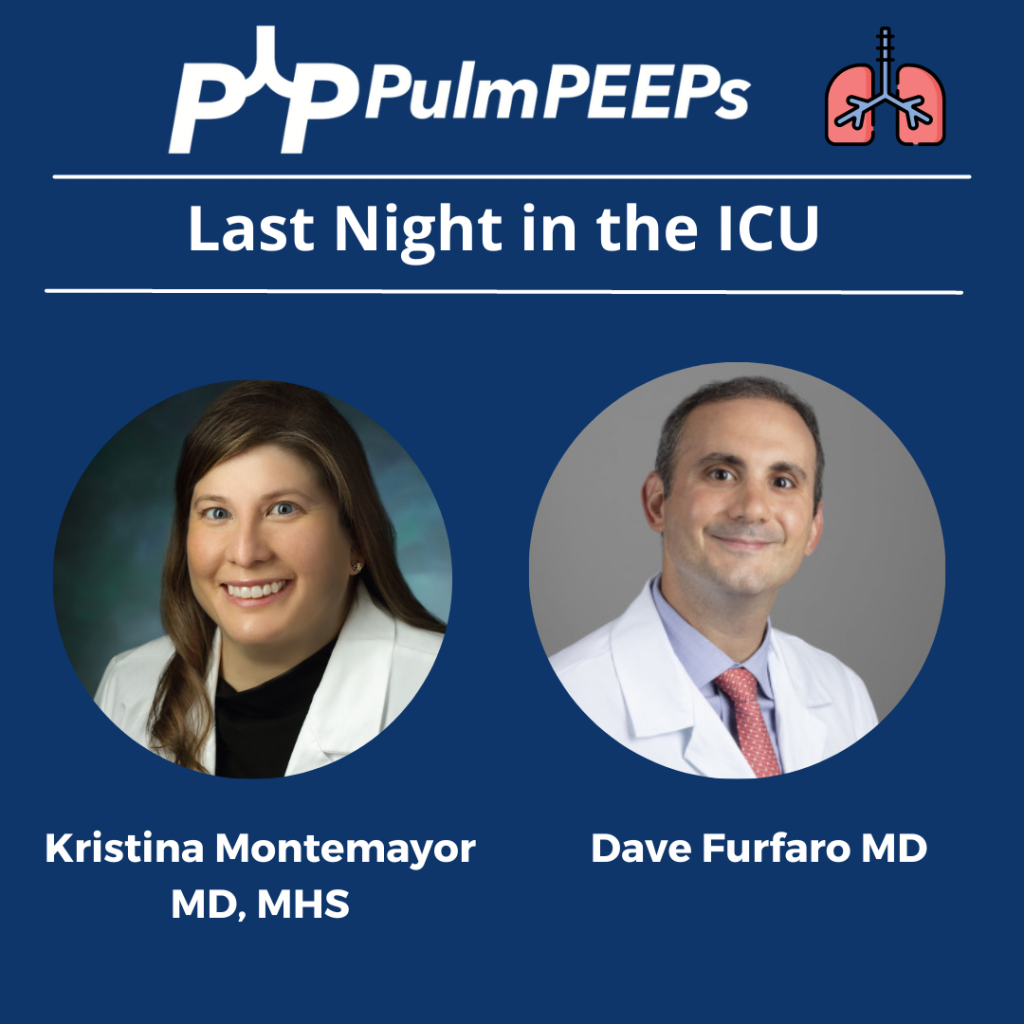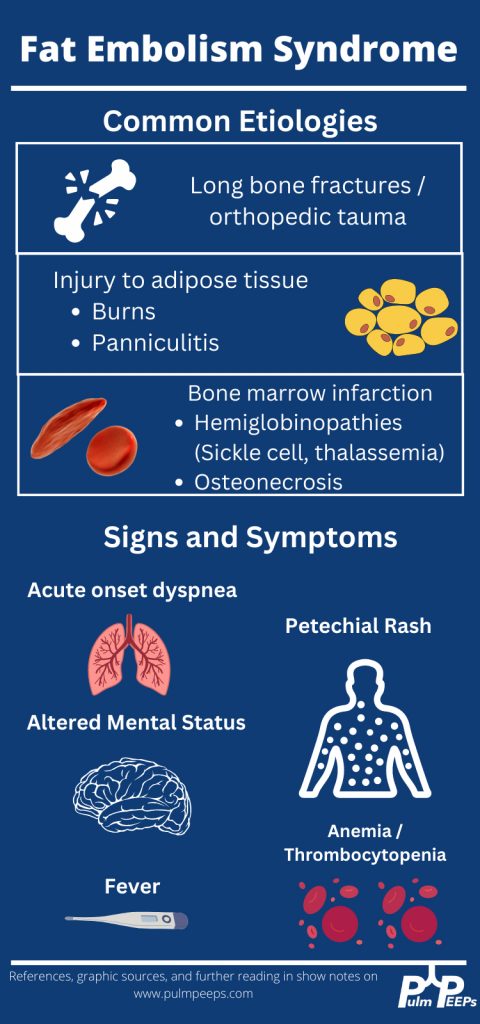 References and Further Reading
Stein PD, Yaekoub AY, Matta F, Kleerekoper M. Fat embolism syndrome. Am J Med Sci. 2008 Dec;336(6):472-7. doi: 10.1097/MAJ.0b013e318172f5d2. PMID: 19092320.
Kainoh T, Iriyama H, Komori A, Saitoh D, Naito T, Abe T. Risk Factors of Fat Embolism Syndrome After Trauma: A Nested Case-Control Study With the Use of a Nationwide Trauma Registry in Japan. Chest. 2021 Mar;159(3):1064-1071. doi: 10.1016/j.chest.2020.09.268. Epub 2020 Oct 13. PMID: 33058815.
Lara AR, Schwarz MI. Diffuse alveolar hemorrhage. Chest. 2010 May;137(5):1164-71. doi: 10.1378/chest.08-2084. PMID: 20442117.
Podcast: Play in new window | Download
Subscribe: Apple Podcasts | Google Podcasts | Spotify | Amazon Music | Android | iHeartRadio | Stitcher | Podcast Index | RSS | More