We're excited to be back with another episode in our Pulm PEEPs Fellows' Case Files series! This is a particularly exciting case since it is our first episode where some intrepid fellows reached out to us with an interesting case they had encountered. If you have a great case, please let us know and you can follow in their footsteps! Pack your bags, and let's head to Mississippi to learn about another great pulmonary and critical care case.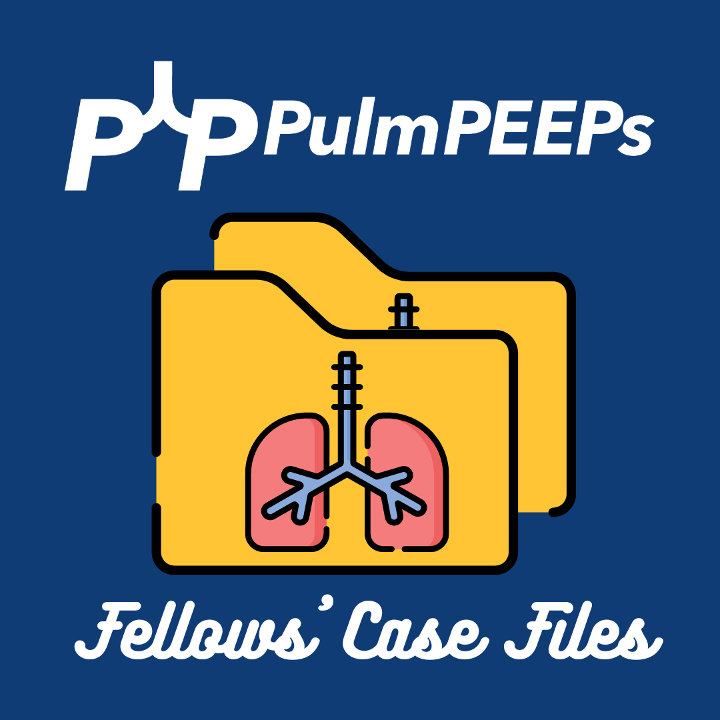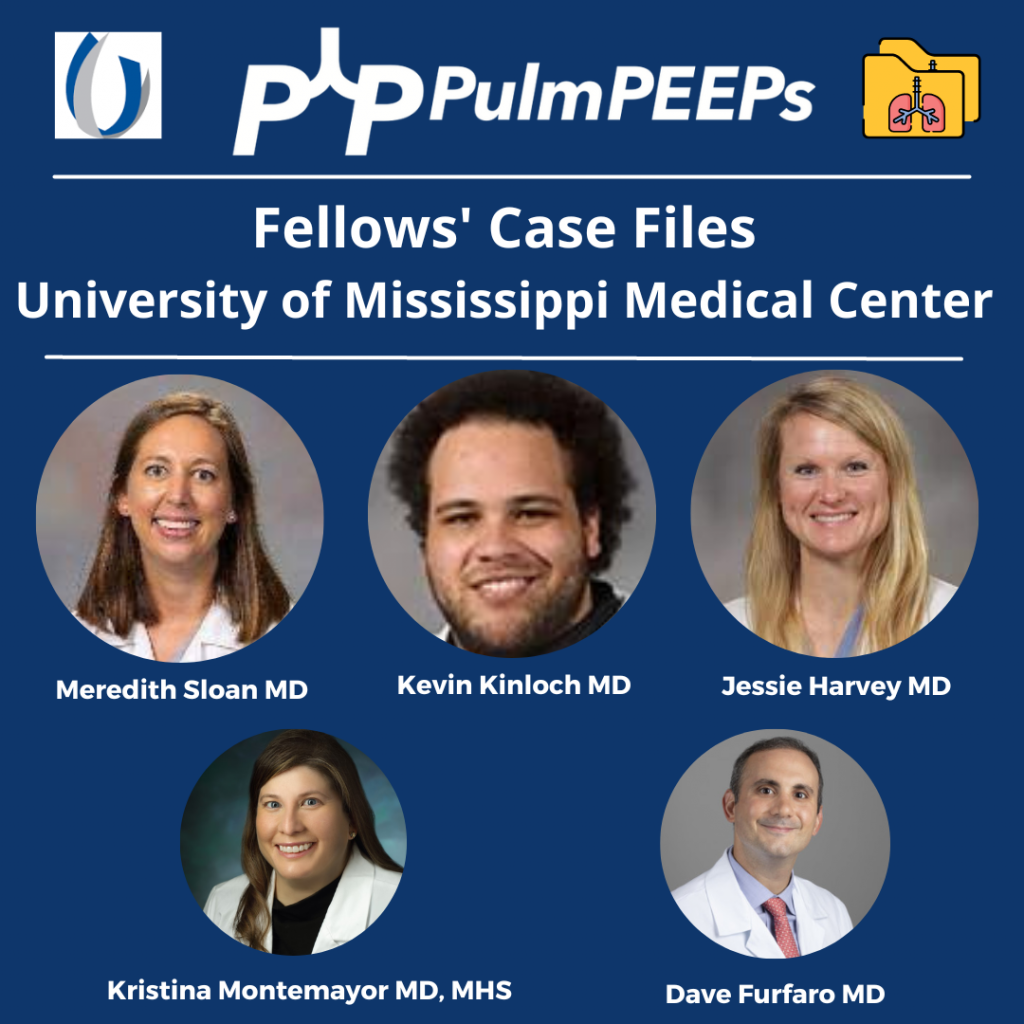 Meet our Guests
Meredith Sloan is a pulmonary and critical care fellow at the University of Mississippi. She completed her medical school at the Medical University of South Carolina College of Medicine, and her residency at the University of Mississippi.
Kevin Kinloch is a senior fellow at the University of Mississippi Medical Center where he also completed his internal medicine residency. He completed medical school at Meharry Medical College.
Jessie Harvey is an Associate professor of Medicine at the University of Mississippi and is the Pulmonary and Critical Care Program Director. She is also the Director of the MICU, and has been at MMC since medical school. She is a dedicated educator and leads the POCUS curriculum for IM residents and PCCM fellows
Patient Presentation
A 65-year-old man presented to the ED with worsening hemoptysis over the last several days after a recent lung biopsy. The patient is an active smoker with at least a 50-pack-year history, and he had been having a cough with small-volume hemoptysis. He ultimately had a chest CT that revealed a large LUL mass (10.3 x 6.4 cm). Given this suspicious mass, three days prior to his ED presentation, he was taken for bronchoscopy with BAL, transbronchial biopsies, endobronchial biopsy, EBUS guided TBNA of 11L, along with TBNA, brushing and radial EBUS TBNA of his left upper lobe mass.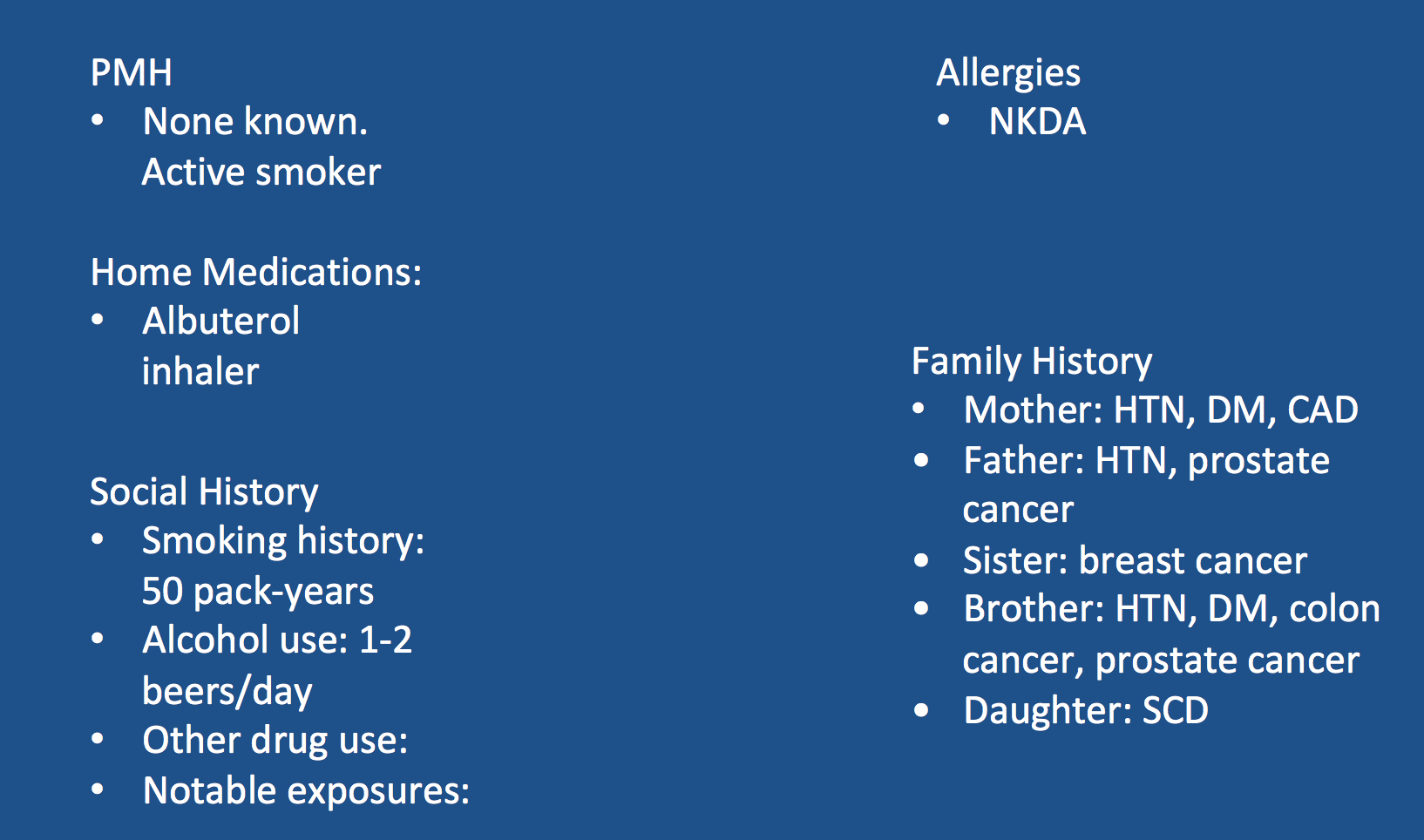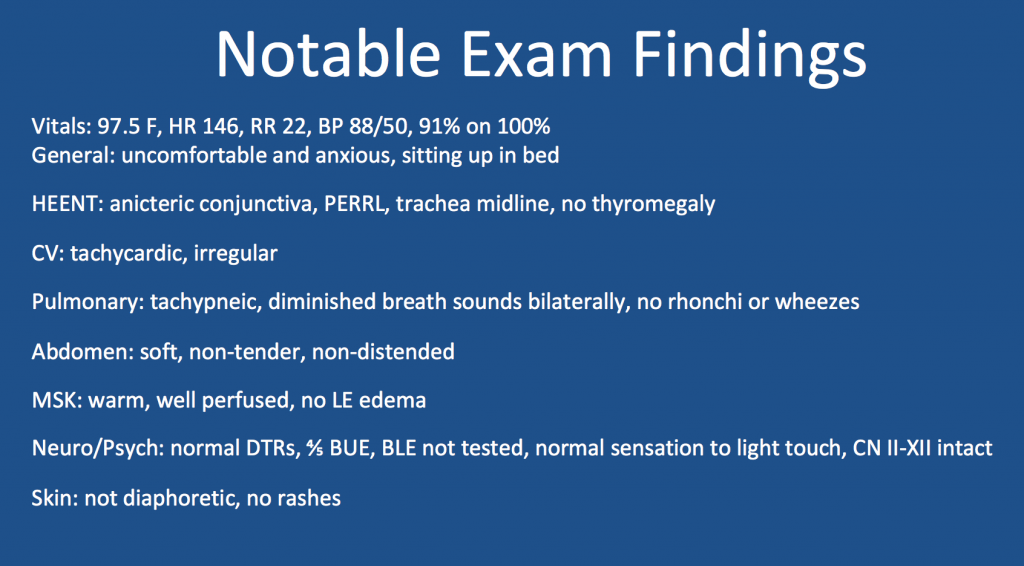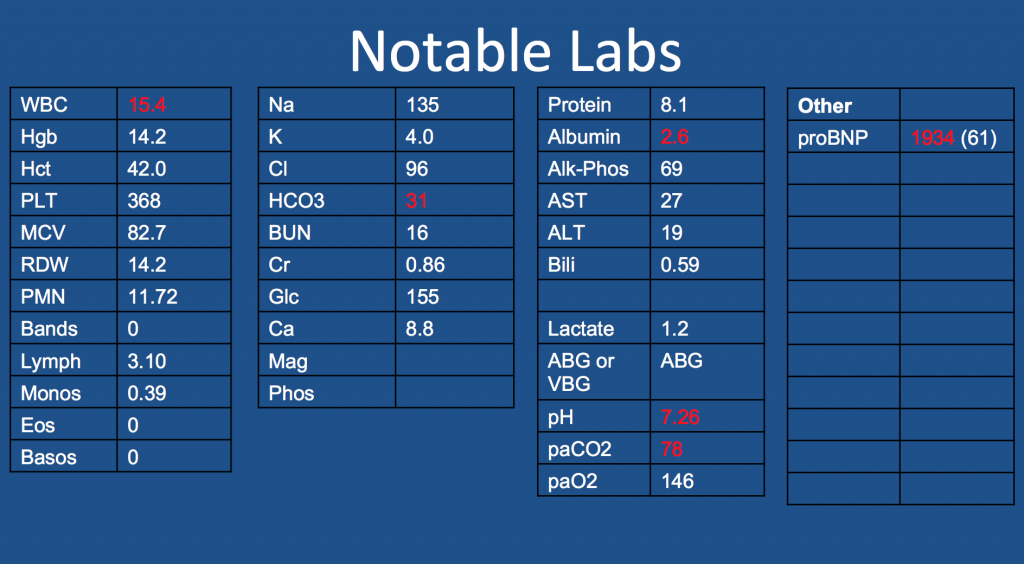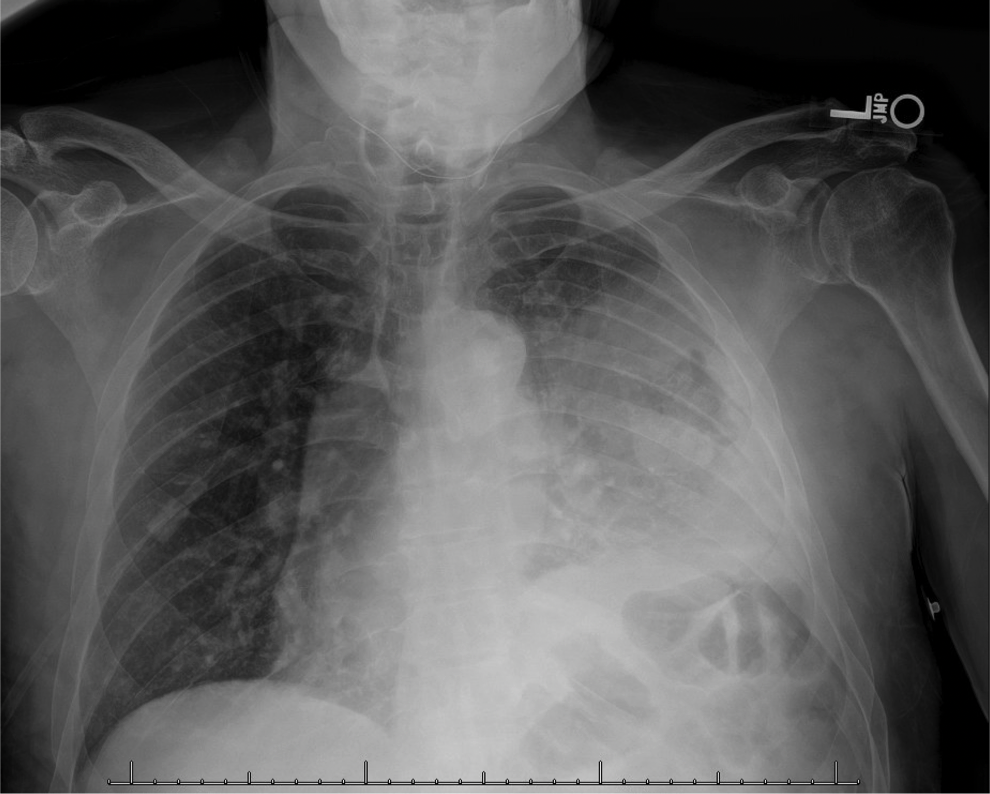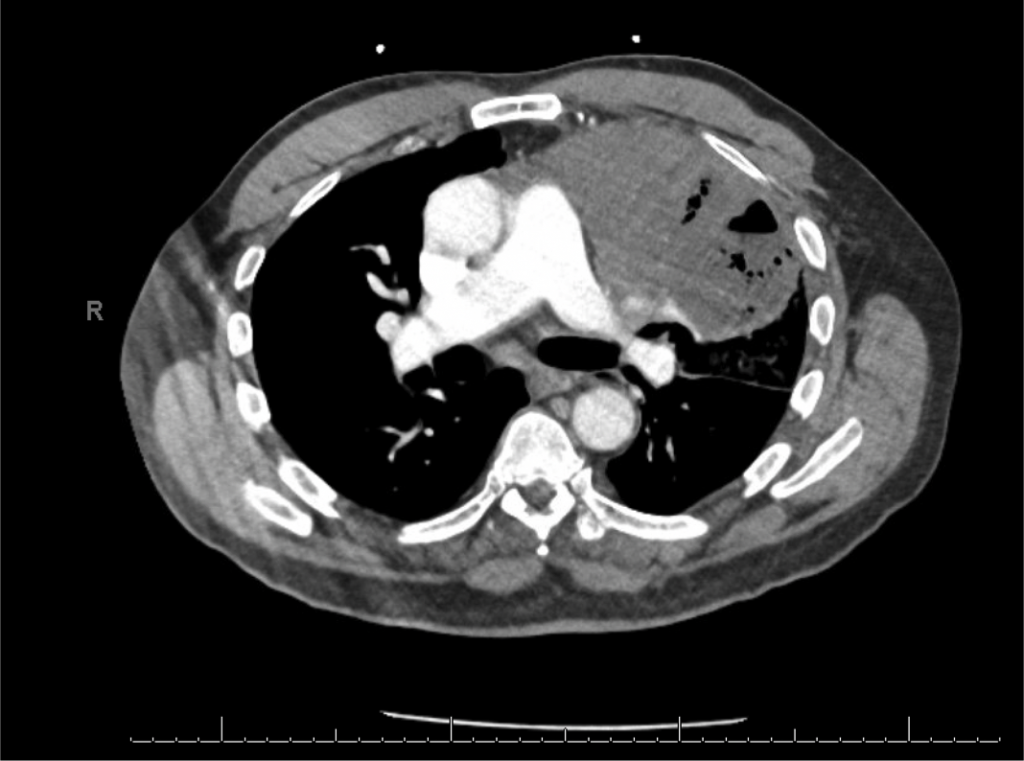 Key Learning Points
**Spoilers Ahead** If you want to think through the case on your own we advise listening to the episode first before looking at these points.
Staging procedures for masses
Enough tissue so we can make a diagnosis and do molecular testing
Highest staging when getting your biopsy
POCUS for respiratory failure
Absence of lung slidings

Especially post procedure

The presence of a new pleural effusion after a procedure could indicate hemothorax

Hematocrit sign – an echogenic layering of material in an effusion

New B-lines, especially if prior there were only A-lines

Cardiogenic or non-cardiogenic pulmonary edema, alveolar hemorrhage, or infection

Diaphragmatic function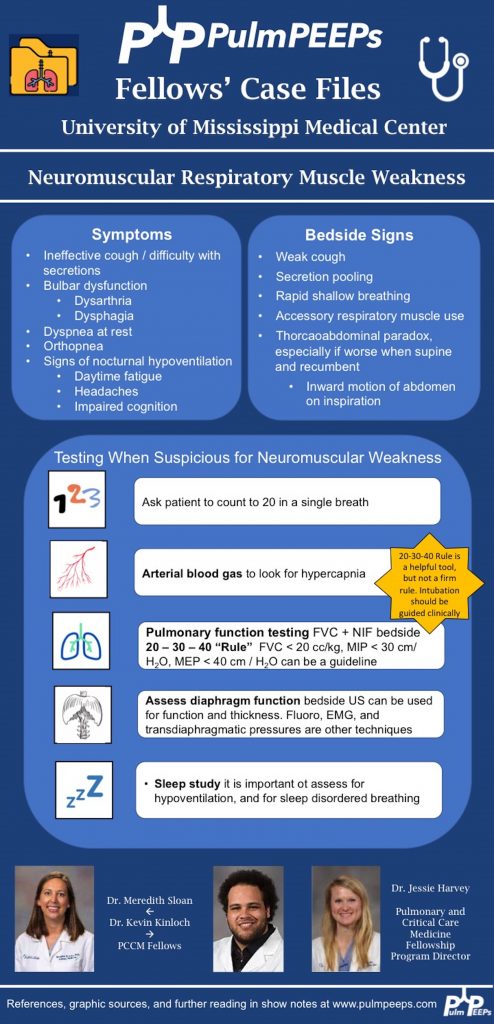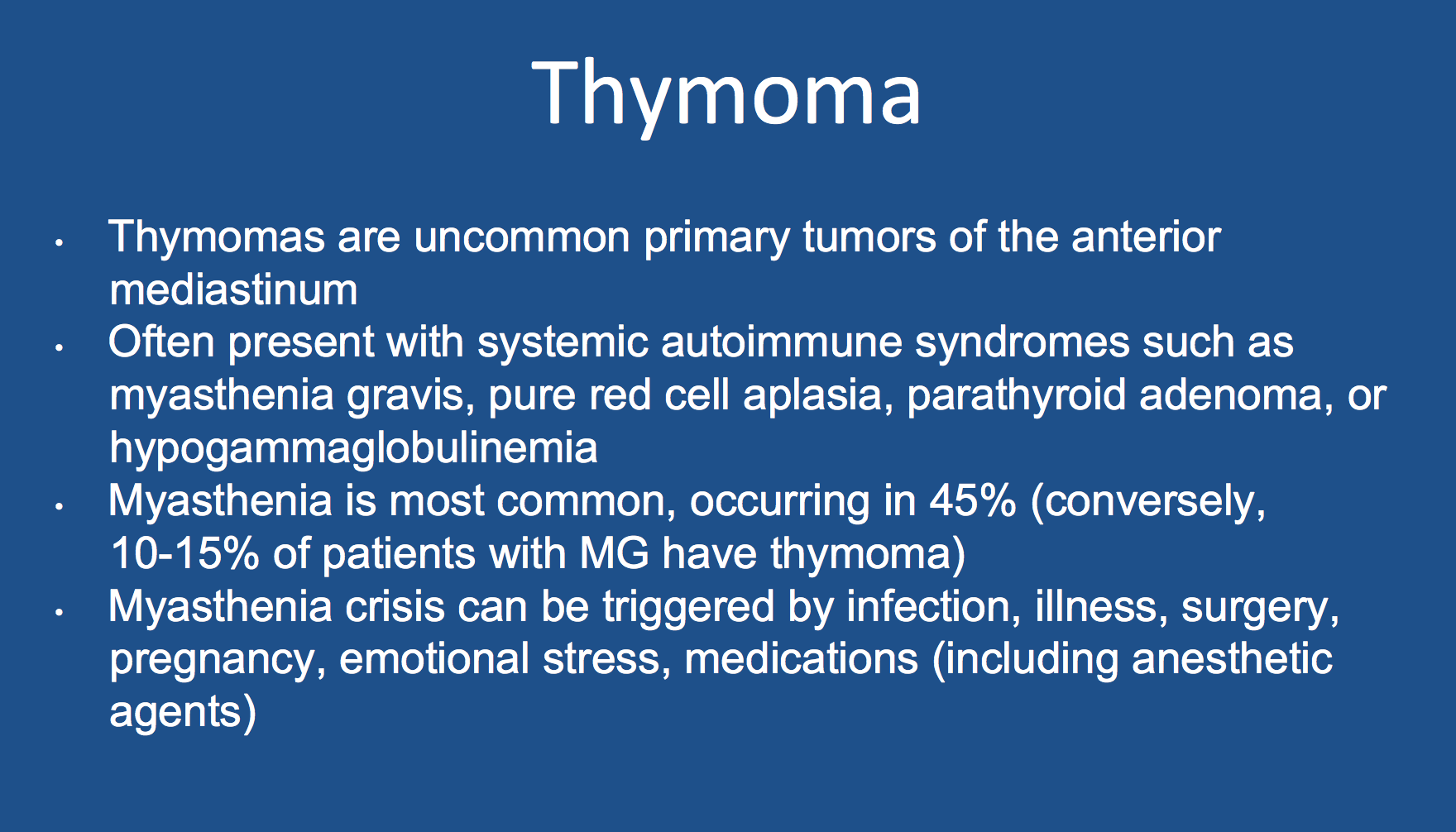 References and Further Reading
1.Scorsetti M, Leo F, Trama A, D'Angelillo R, Serpico D, Maerelli M, Zucali P, Gatta G, Garassino MC. Thymoma and thymic carcinomas. Critical Reviews in Oncology/Hematology. 2016; 99:332-350.
2. Singh TD, Wijdicks EFM. Neuromuscular respiratory failure. Neurol Clin 2021; 39:333-353.
Podcast: Play in new window | Download
Subscribe: Apple Podcasts | Google Podcasts | Spotify | Amazon Music | Android | iHeartRadio | Stitcher | Podcast Index | RSS | More