Time for Tuesday #RadiologyRounds!
A 40-year-old patient s/p allogeneic stem cell transplant for AML 6 months prior presents with progressive dyspnea. The exam is unrevealing and imaging is obtained.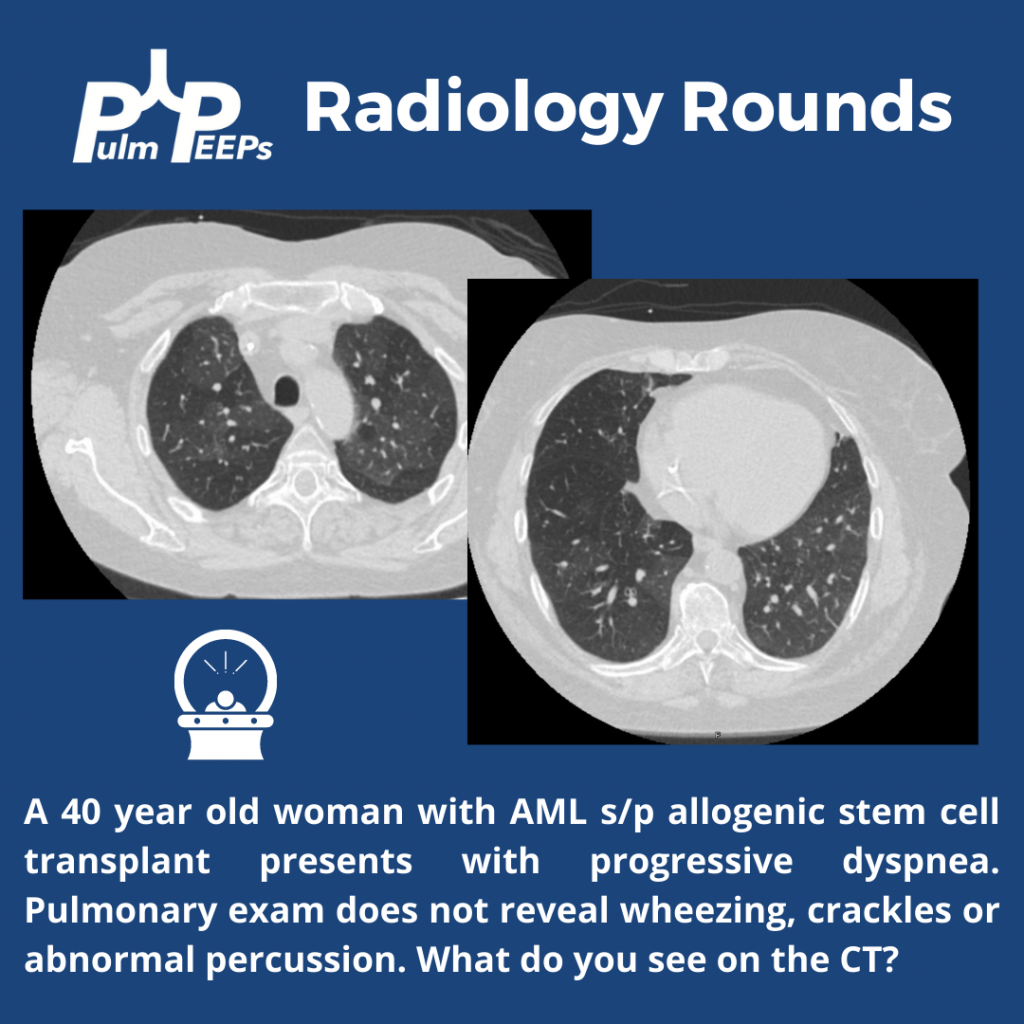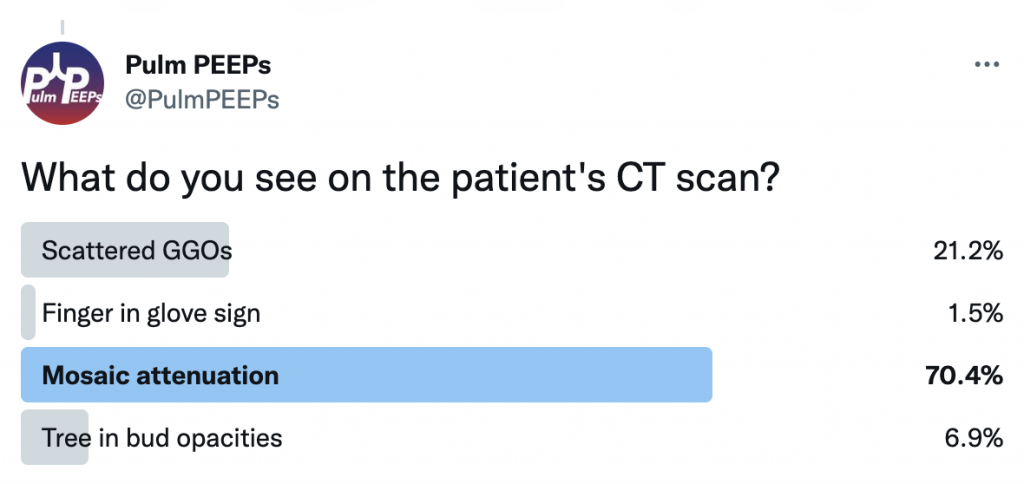 The patient's CT reveals mosaic attenuation. Mosiac attenuation is a pattern of scattered regions of the lung with differing densities. The abnormal portions can be those that appear white or black.
Tip: Inspiratory and expiratory films can help identify the cause!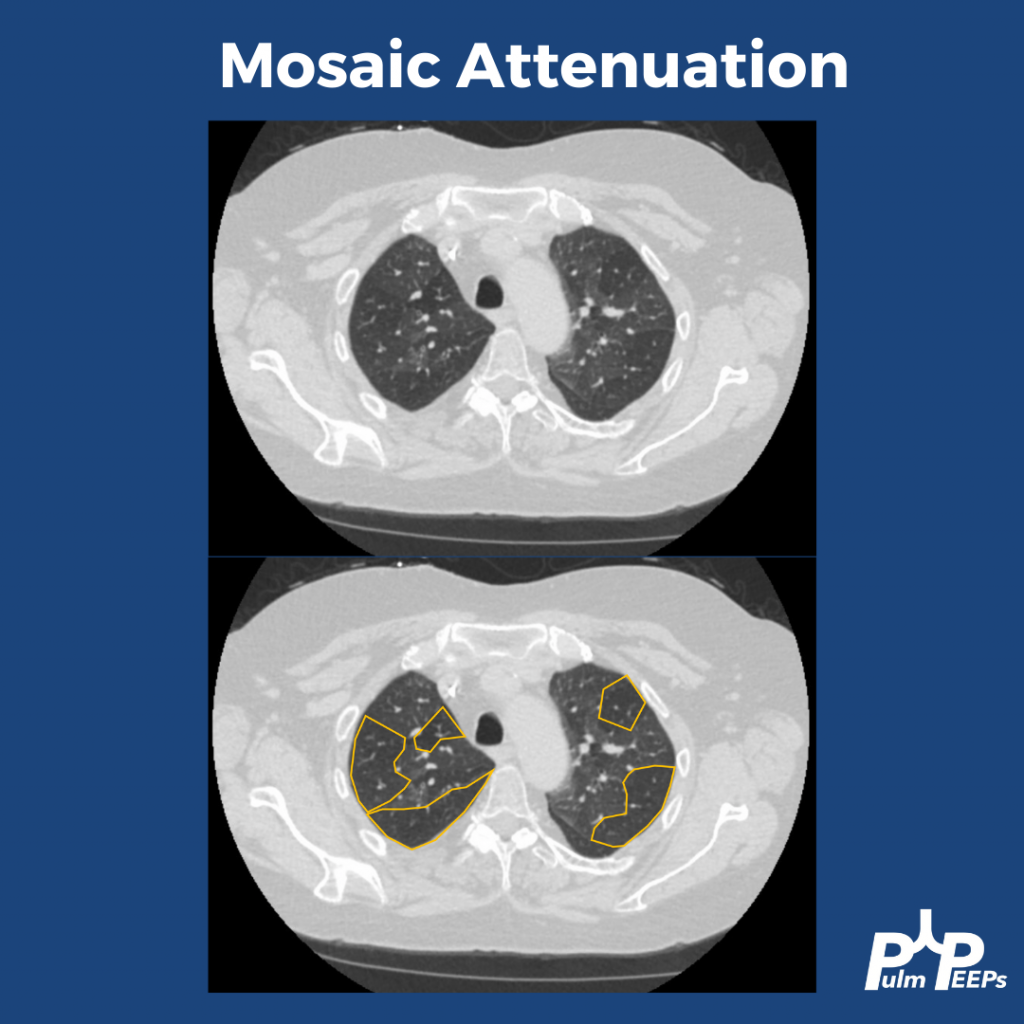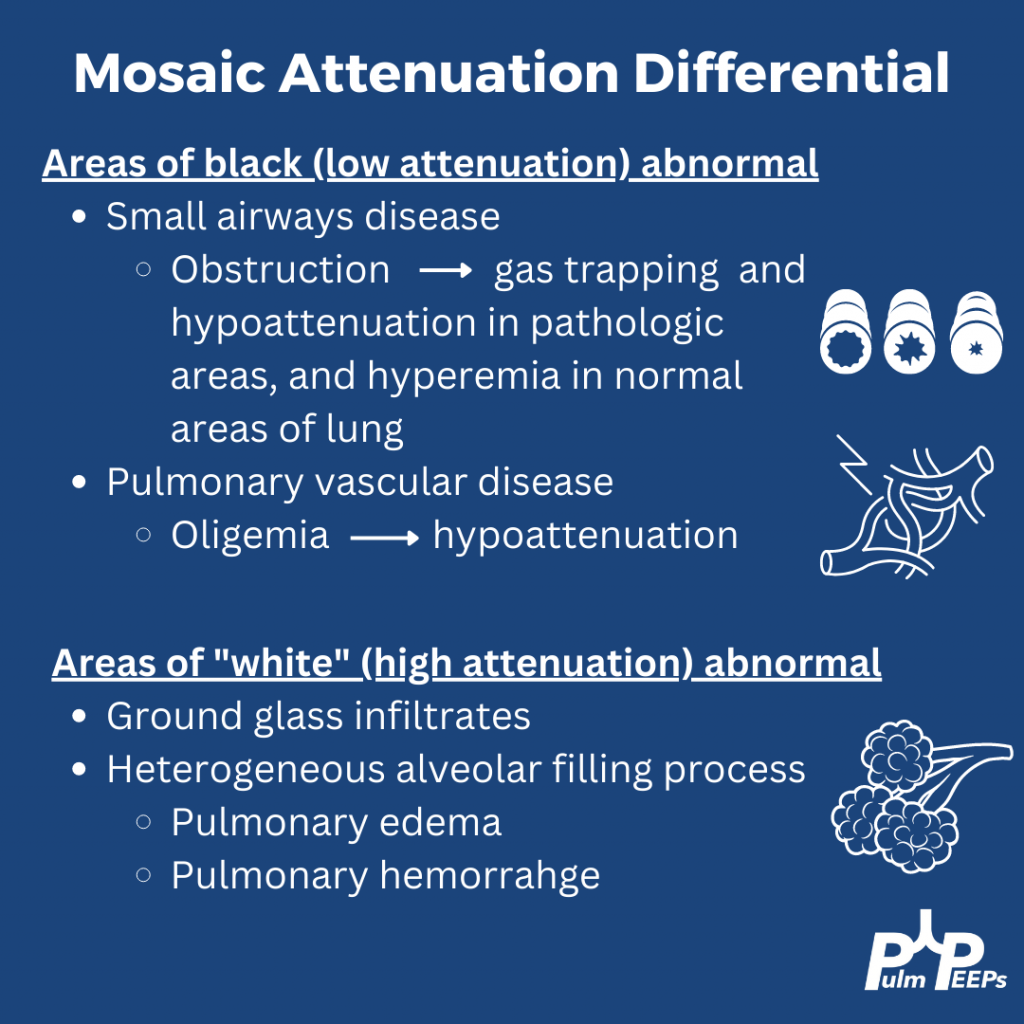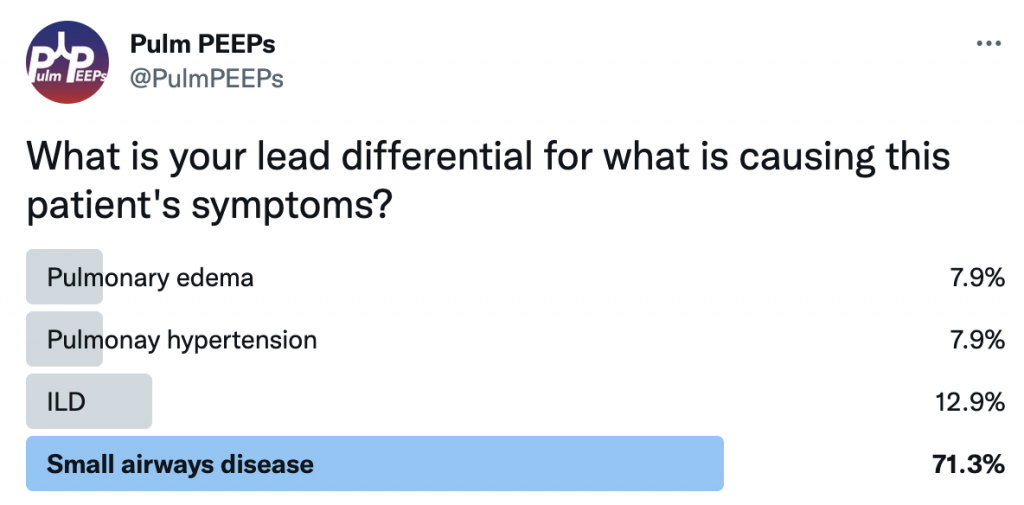 The patient had PFTs that showed severe obstruction, and significant change from PFTs prior to the stem cell transplant. Inspiratory and expiratory CT confirmed significant areas of gas trapping. She was diagnosed with bronchiolitis obliterans secondary to chronic GVHD