Welcome to another episode in our Pulm PEEPs Fellows' Case Files series! The purpose of this series is to highlight and amplify the incredible clinical work that is done by pulmonary and critical care fellows, share fascinating cases, and assemble a diverse network of pulmonary and critical care educators. Today we're headed to Baylor College of Medicine to hear about a fascinating case. Tune in, let us know what you think on Twitter, and let us know if you have a great case to share!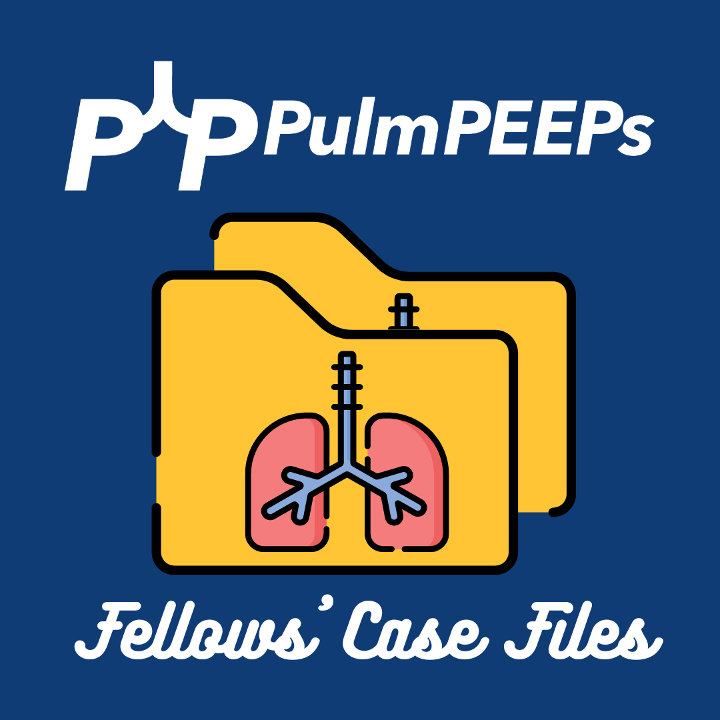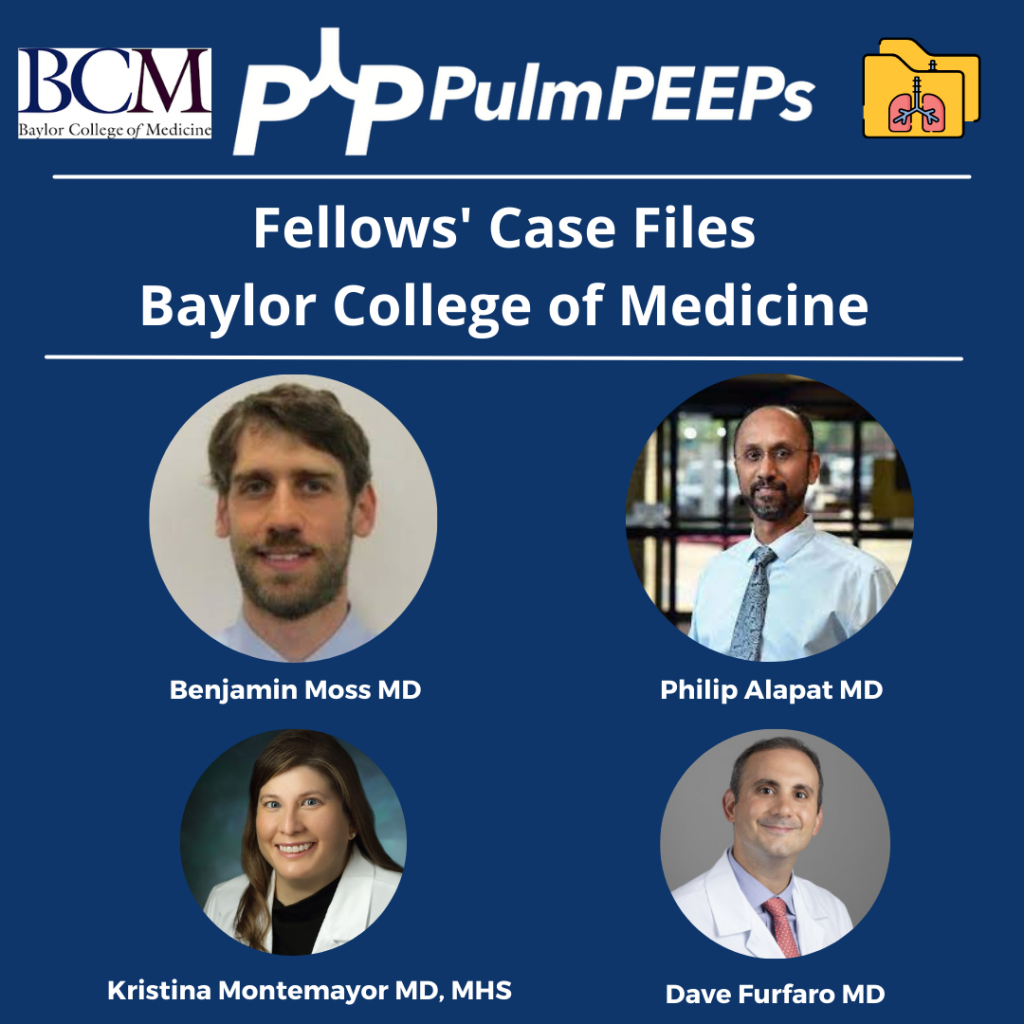 Meet Our Guests
Benjamin Moss completed his internal medicine residency training at Baylor College of Medicine in Houston, Texas, and is currently a senior pulmonary and critical care fellow there.
Philip Alapat is an Assistant Professor of Medicine and the Program Director of the Pulmonary and Critical Care Fellowship at Baylor. He completed his residency and fellowship training all at Baylor.
Patient Presentation
A 60s-year-old man with seropositive RA on Rituximab presents with dyspnea and cough, and overall "not feeling well." For the past week, he has had malaise, body aches, and subjective fever. For the past 3 days, he has had acutely worsening dyspnea that is worse with exertion, but present at rest and a cough with scant sputum production. He had been on Methotrexate previously but within the last year developed pancytopenia and MTX was stopped and he was switched to adalimumab/Humira. His pancytopenias did not resolve, and he was ultimately diagnosed with Felty syndrome (a triad of RA, neutropenia, and splenomegaly) and switched to rituximab every 6 months with his last dose being 4 months ago. During the last week, he tried taking prednisone 10 mg a day but his symptoms did not improve.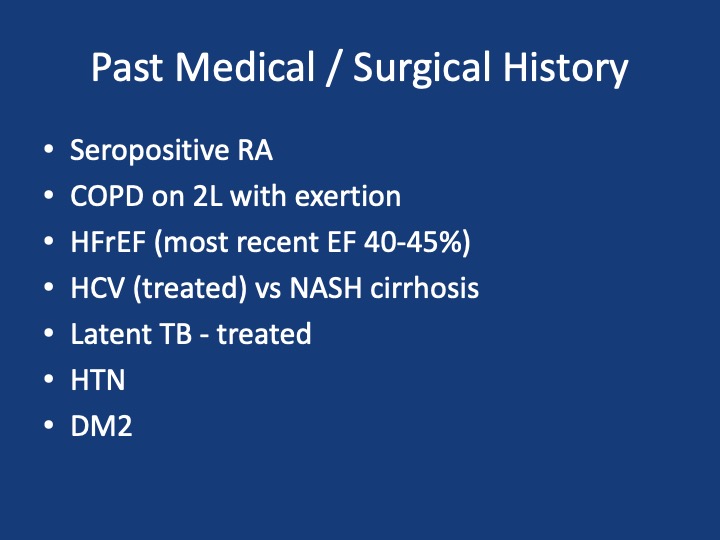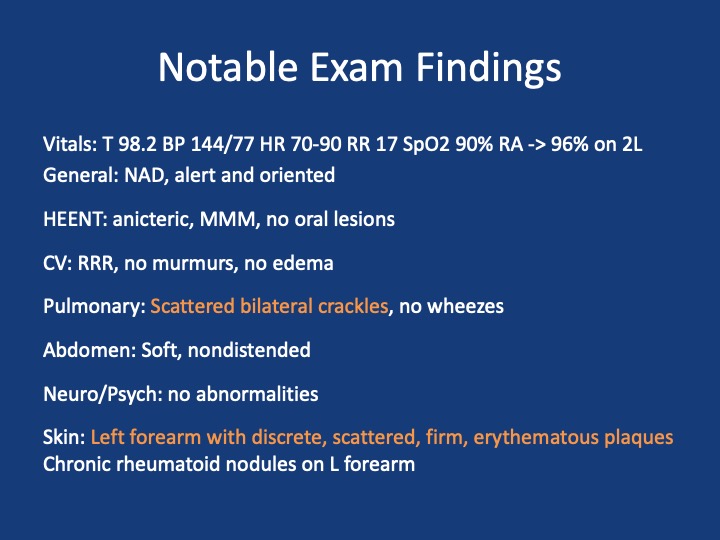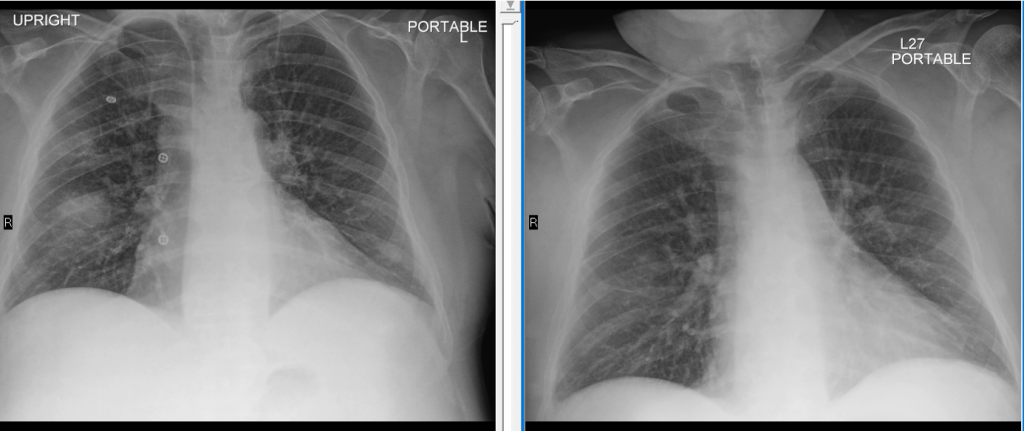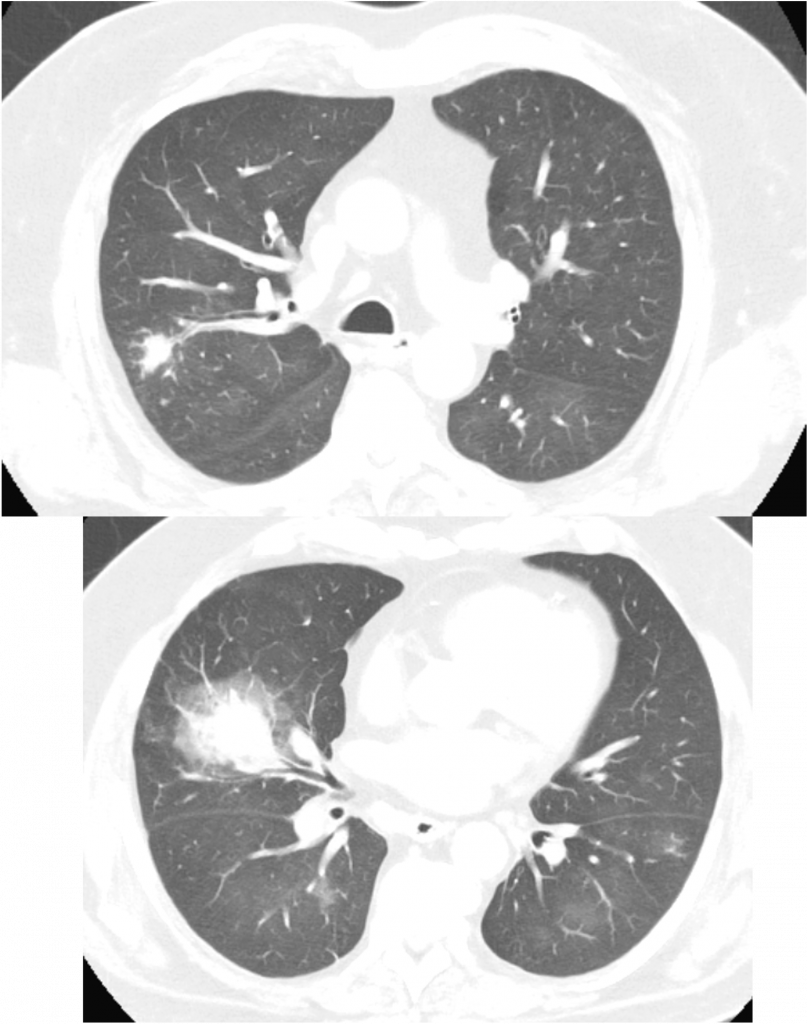 Key Learning Points
**Spoilers Ahead** If you want to think through the case on your own we advise listening to the episode first before looking at these points.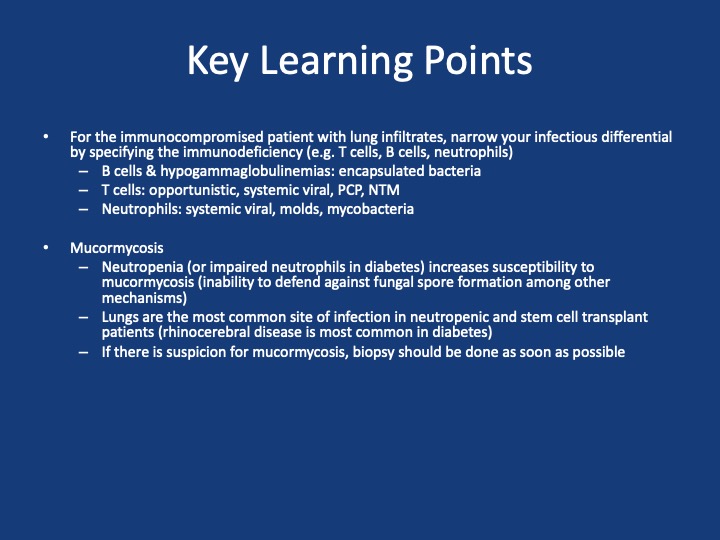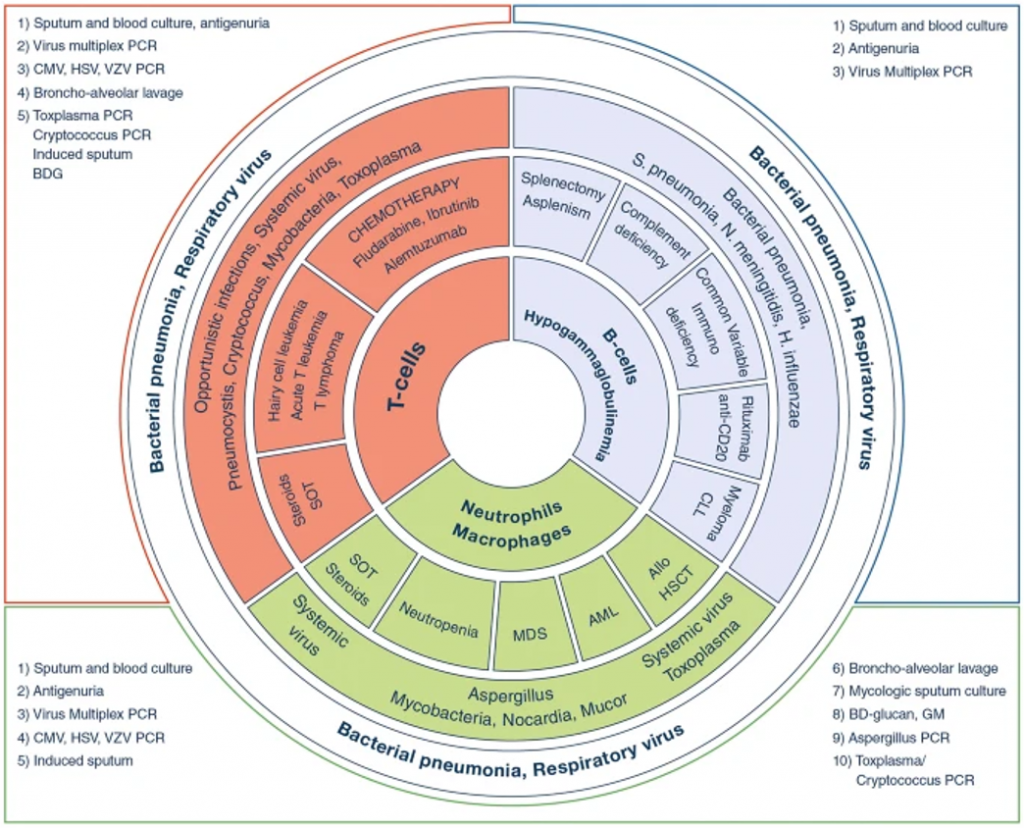 References and Further Reading
Azoulay E, Russell L, Van de Louw A, et al. Diagnosis of severe respiratory infections in immunocompromised patients. Intensive Care Med. 2020;46(2):298-314. doi:10.1007/s00134-019-05906-5
Cornely OA, Alastruey-Izquierdo A, Arenz D, et al. Global guideline for the diagnosis and management of mucormycosis: an initiative of the European Confederation of Medical Mycology in cooperation with the Mycoses Study Group Education and Research Consortium. Lancet Infect Dis. 2019;19(12):e405-e421. doi:10.1016/S1473-3099(19)30312-3
Podcast: Play in new window | Download
Subscribe: Apple Podcasts | Google Podcasts | Spotify | Amazon Music | Android | iHeartRadio | Stitcher | Podcast Index | RSS | More