Time for another #RadiologyRounds! This case is authored by PulmPEEPs associate editor @TessLitchman. Great teaching ahead!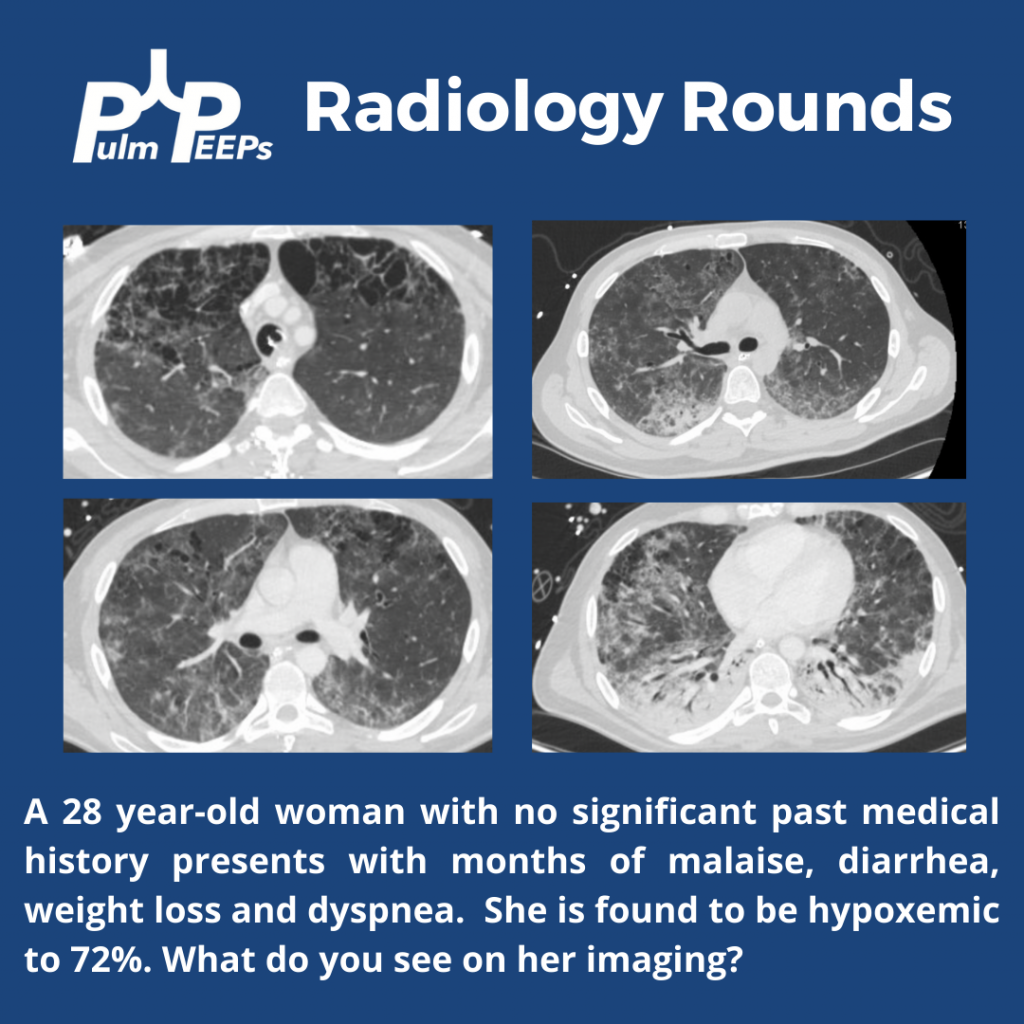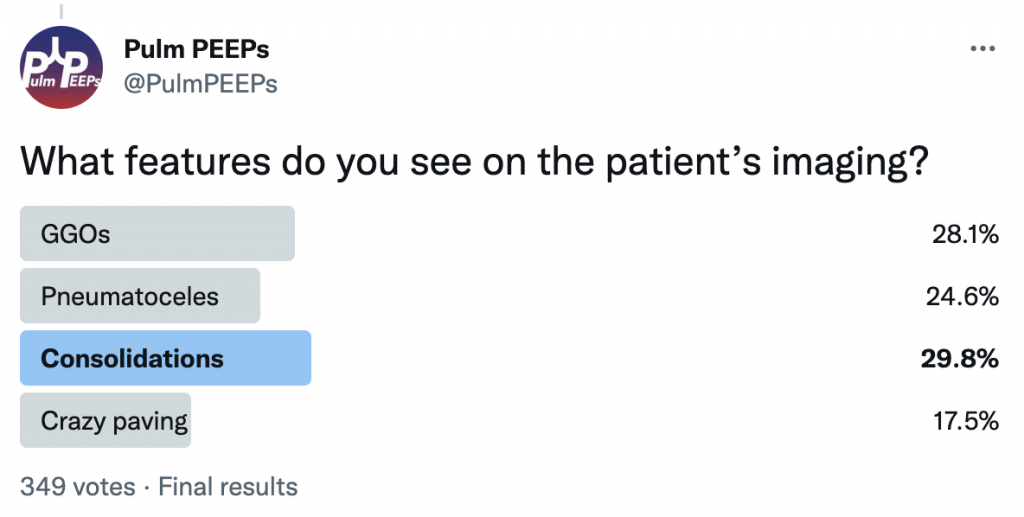 Trick question (sorry)! All of these features are present.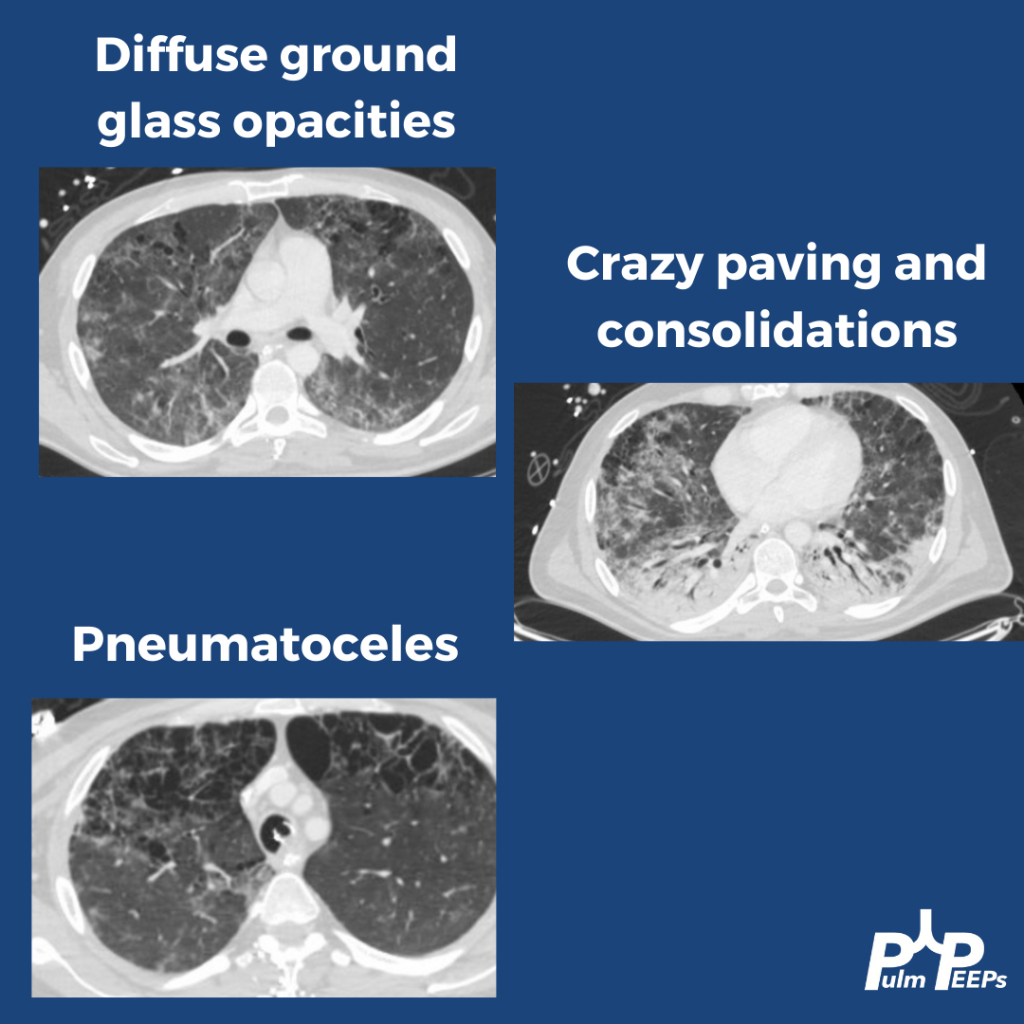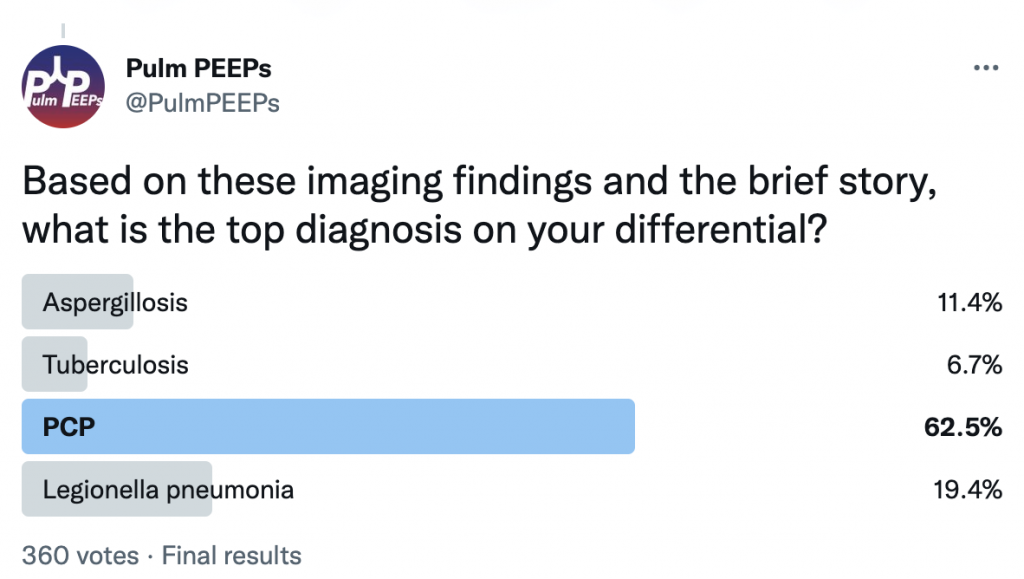 A bronchoscopy was performed and the patient was diagnosed with PCP. Additional testing confirmed a new diagnosis of HIV.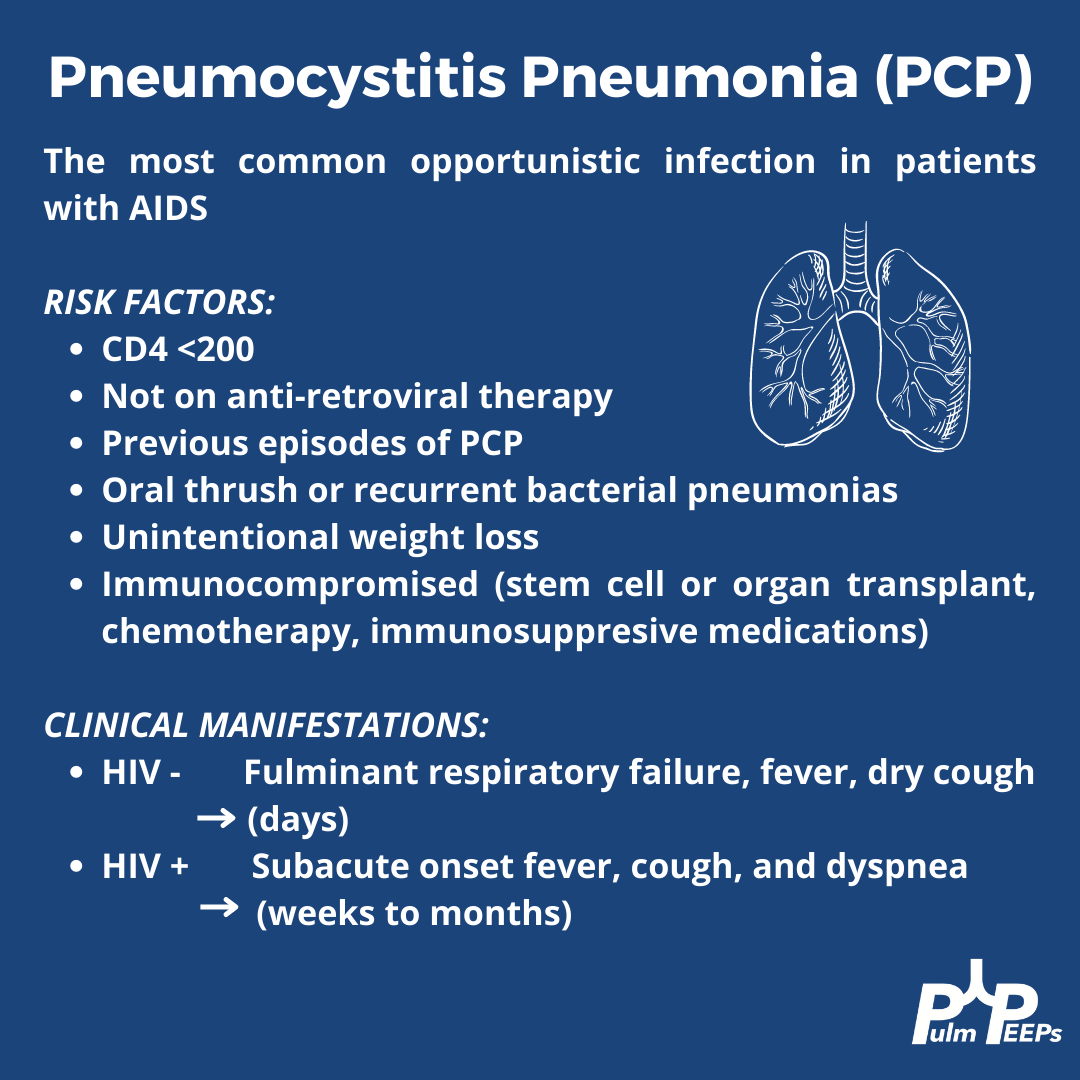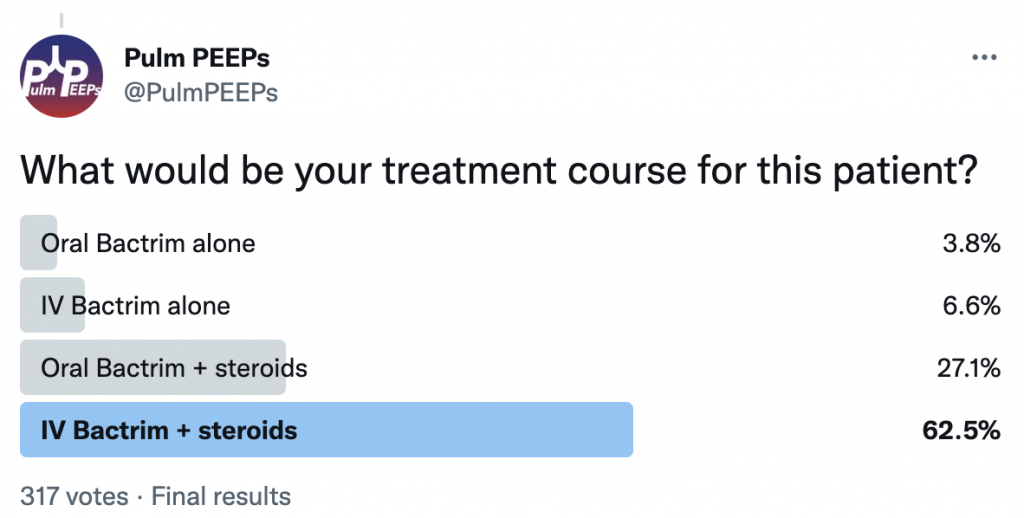 This patient was treated with high-dose Bactrim and IV steroids, in addition to being started on ART.