This week's #RadiologyRounds is coming from the pulmonary clinic. Follow us on Twitter to see the case and answer our polls live!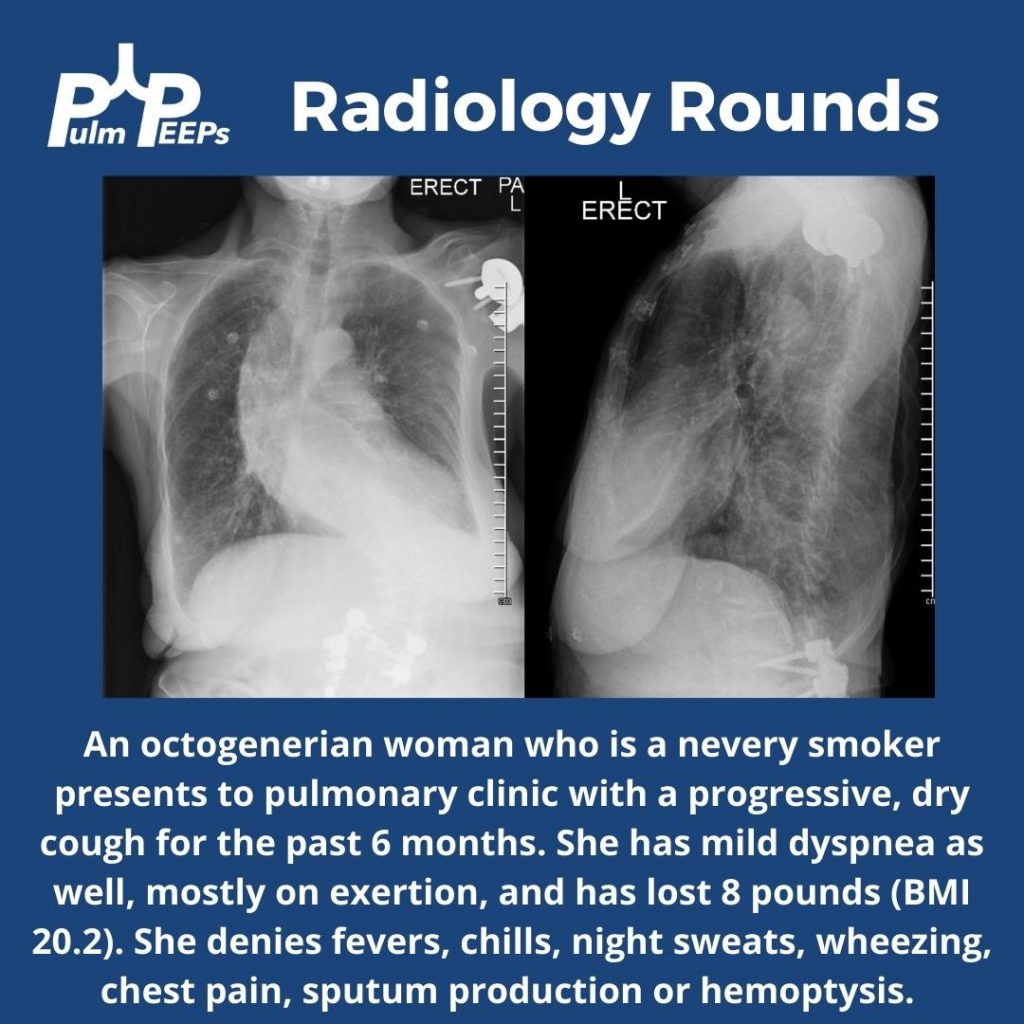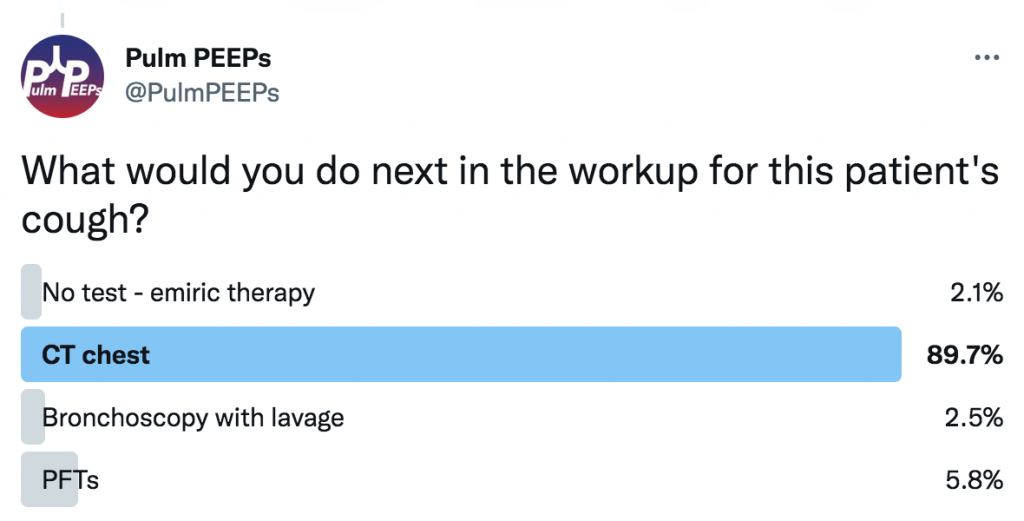 Given the patient's weight loss and persistent symptoms despite trying some empiric therapies, a chest CT was obtained. PFTs were also ordered 🙂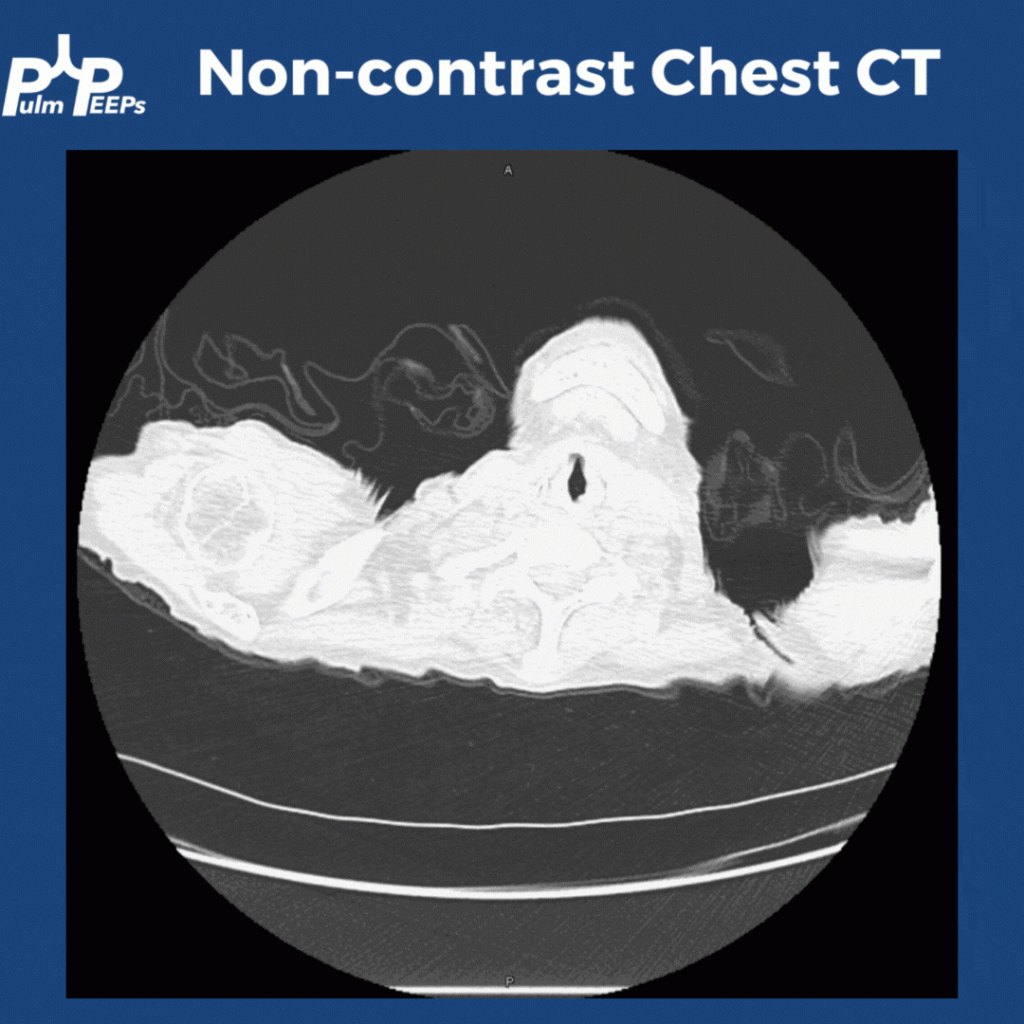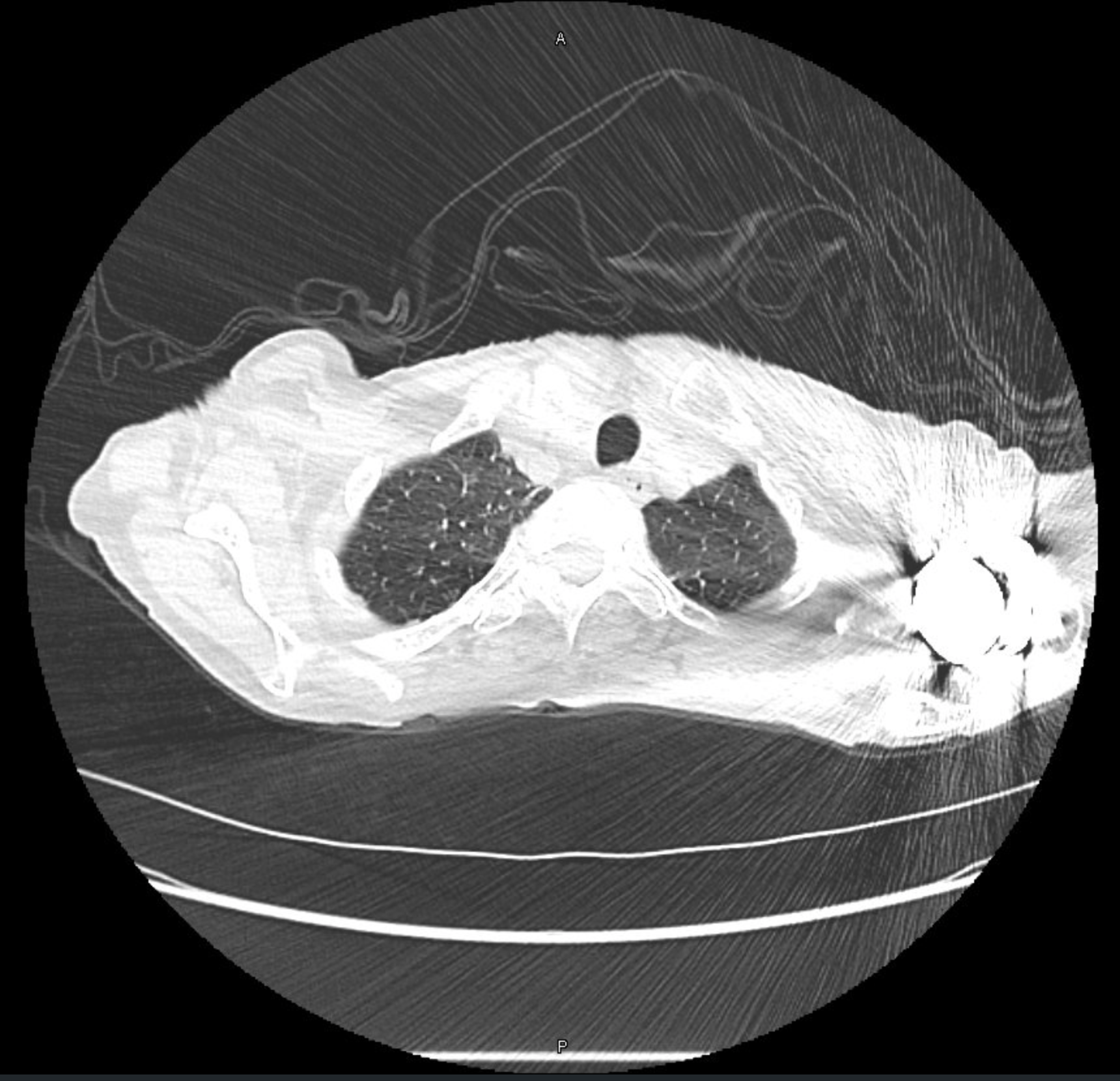 The patient's CT had tree-in-bud opacities, nodular consolidations, scattered micronodular opacities, and airway thickening.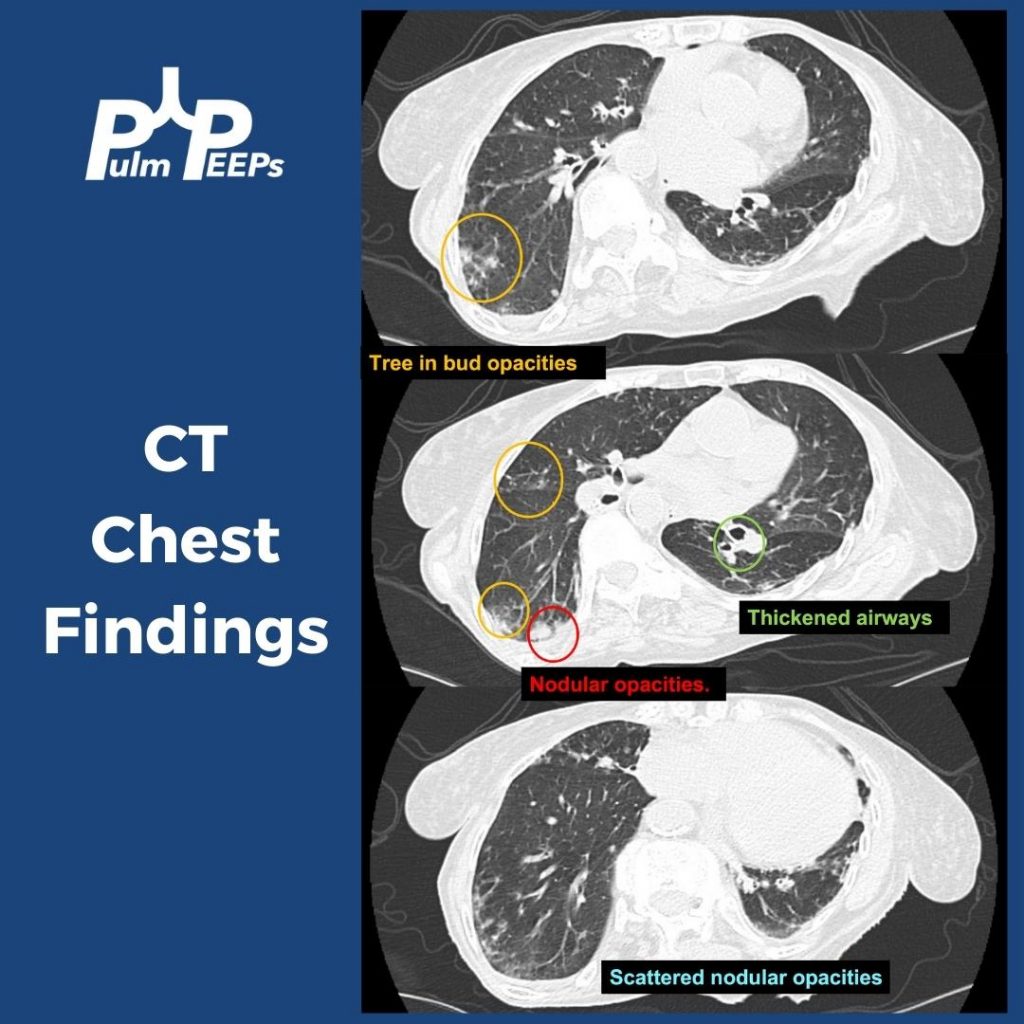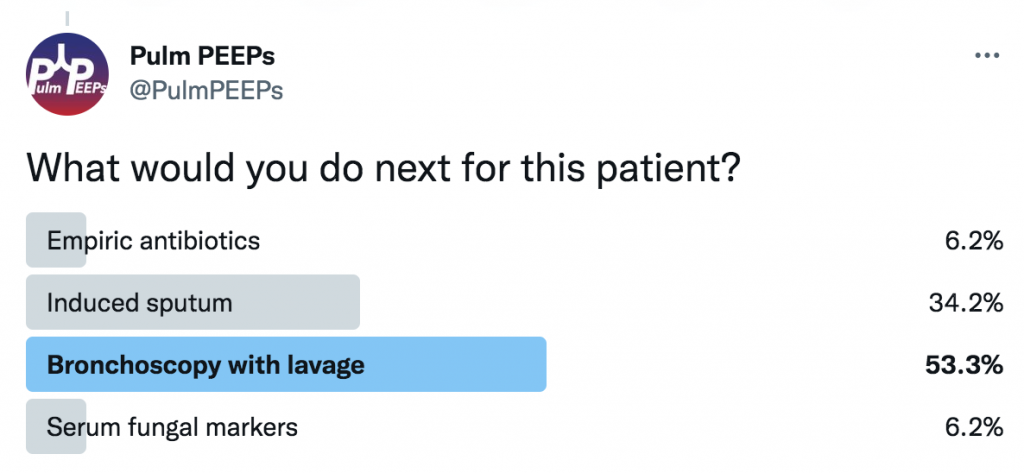 The pt had an induced sputum but could not produce a sample. She underwent bronchoscopy + lavage and her AFB smear was positive with negative TB NAAT. The culture ended up growing M. chimaera! Does that explain her symptoms? Here are the diagnostic criteria for pulmonary NTM: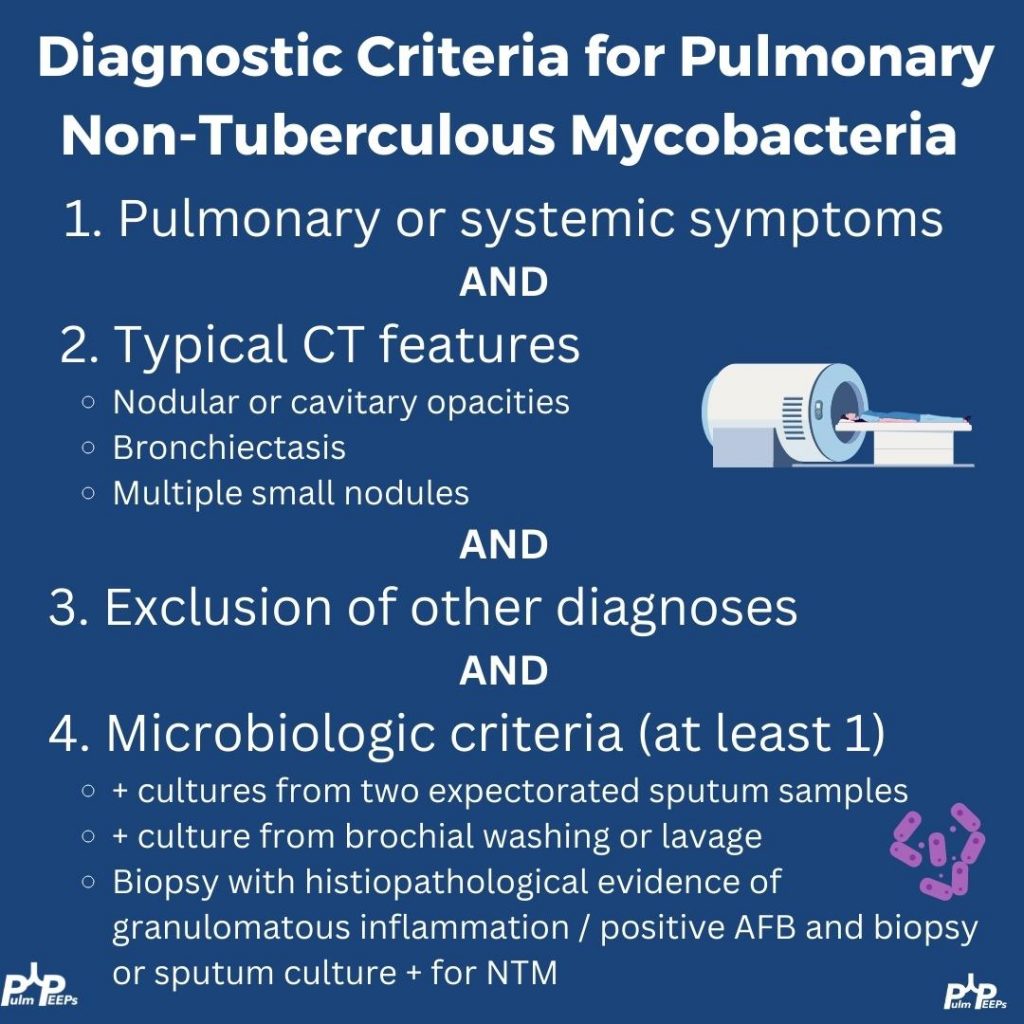 All other testing was negative and the patient was diagnosed with pulmonary NTM. After a long discussion about treatment (an interesting topic for another day!!) she was started on triple antibiotic therapy and after 9 months her cough had resolved and she was gaining weight.