The Pulm PEEPs are extremely excited today to be launching our series on Chronic Obstructive Pulmonary Disease in partnership with the ATS Clinical Problems Assembly. We are joined by Dr. Bob Wise and Dr. Wassim Labaki to discuss the classification and initial workup of COPD, and management strategies from inhalers to pulmonary rehabilitation. Make sure to listen today and in the coming weeks for the rest of our COPD discussion.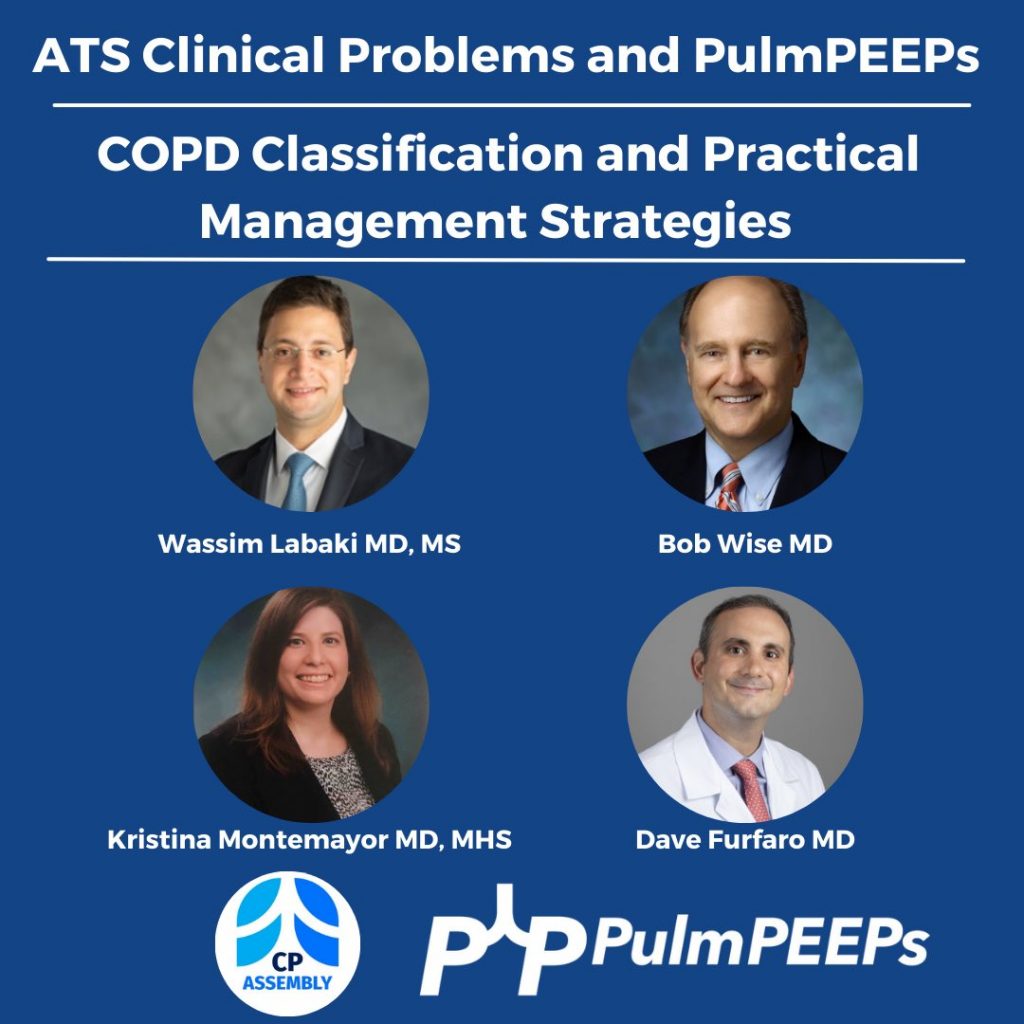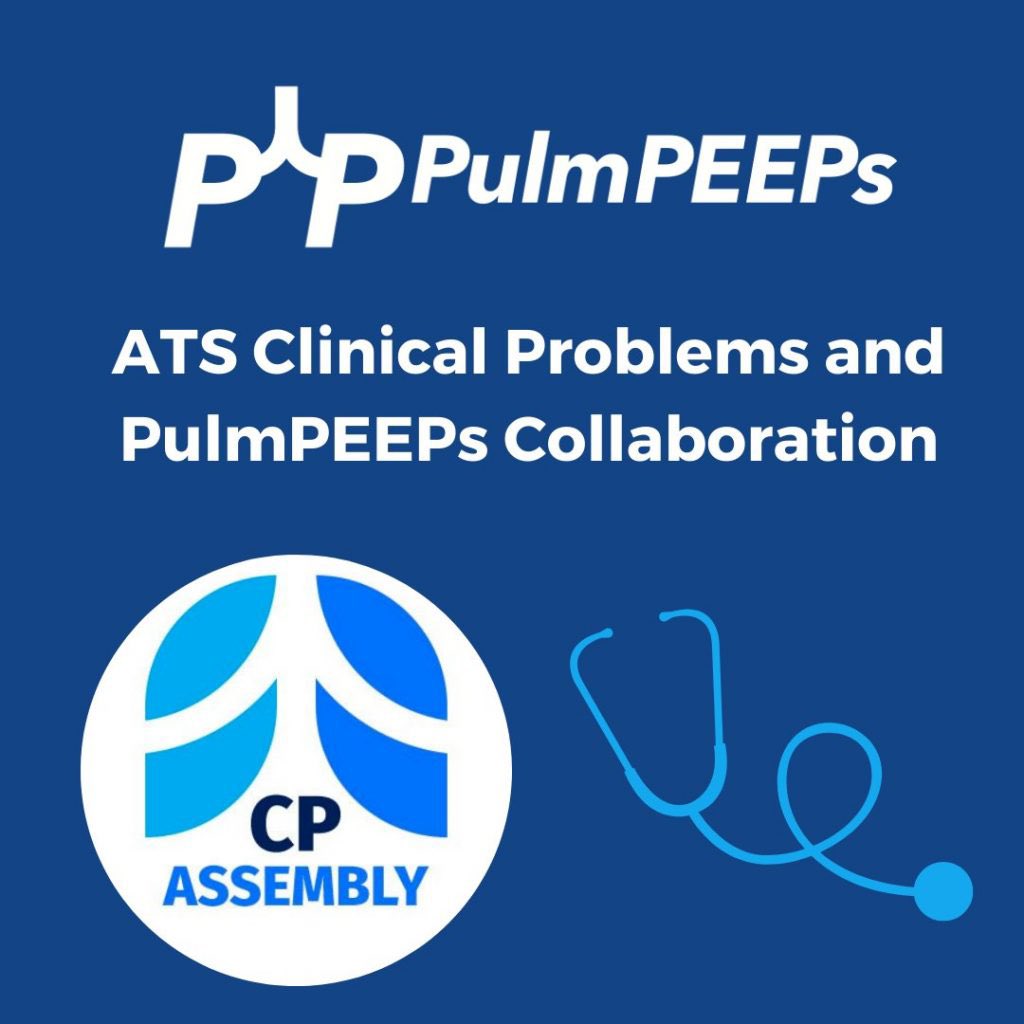 Meet Our Guests
Dr. Bob Wise is a Professor of Medicine at Johns Hopkins School of Medicine and has served as the Medical Director of the Pulmonary Function Lab at the Johns Hopkins Asthma and Allergy Center. Bob is a leader in the care of patients with obstructive lung disease and his research focus has been conducting multi-center clinical trials in airway disease and is also a master physiologist. Bob has been involved in various capacities with ATS throughout his tenure as well and received the ATS CP Assembly Sreedhar Nair Lifetime Achievement Award in COPD.
Dr. Wassim Labaki is an Assistant Professor of Medicine in the Division of Pulmonary and Critical Care Medicine as well as the Medical Director of the Lung Volume Reduction Surgery Program at the University of Michigan. Wassim was the recipient of the Early Career Investigator Award in COPD from ATS in 2019 and currently is on the Program Committee of the ATS Clinical Problems Assembly.
Key Learning Points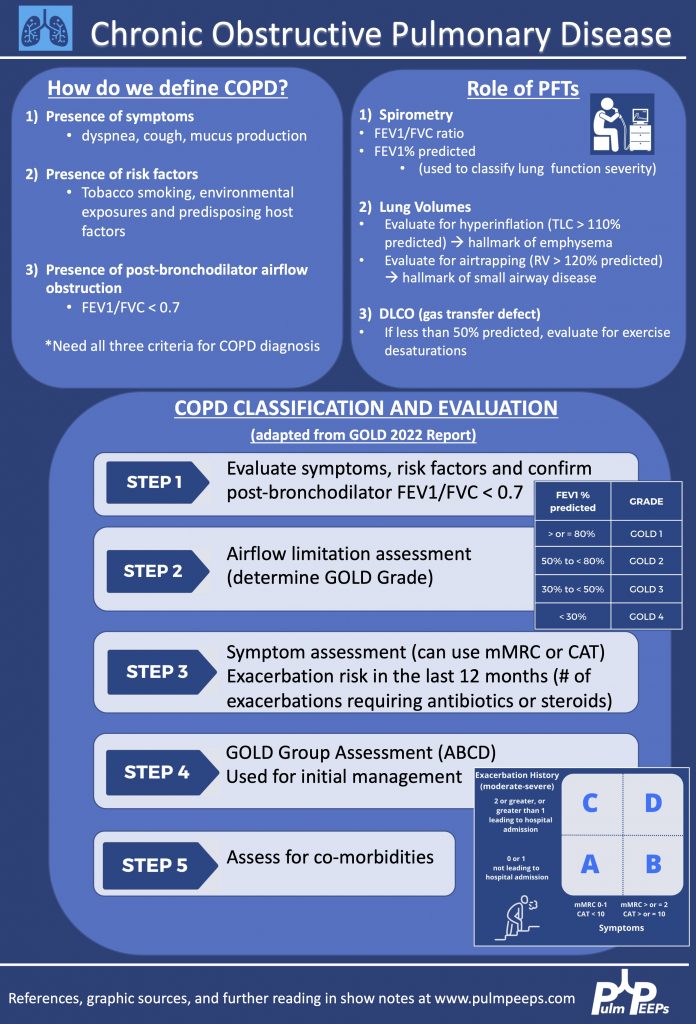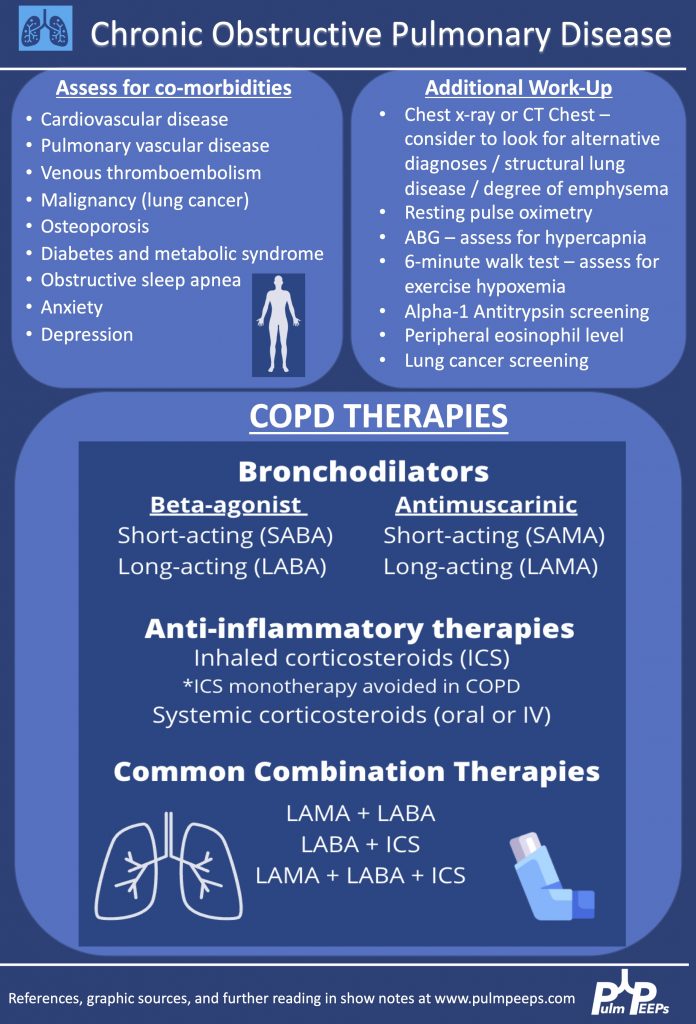 Modified Medical Research Council (mMRC) Dyspnea Scale
mMRC Grade 0 = Only breathless with strenuous exercise
mMRC Grade 1 = Short of breath when hurrying on level ground, or walking up a slight hill
mMRC Grade 2 = Walking slower than people of the same age due to dyspnea, or stopping due to dyspnea when walking at my own pace on level ground
mMRC Grade 3 = Stopping for breath after walking 100 meters / a few minutes on level ground
mMRC Grade 4 = Too breathless to leave the house or breathless with getting dressed / undressed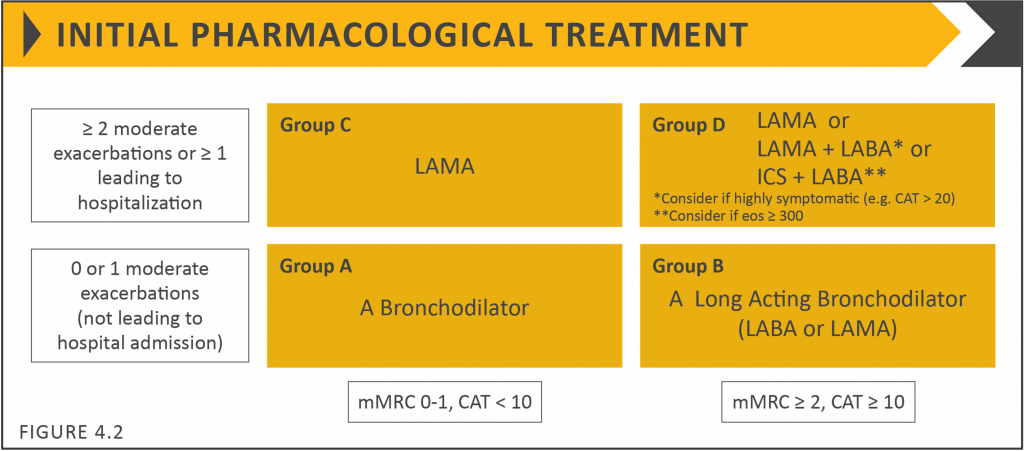 References and links for further reading
Podcast: Play in new window | Download
Subscribe: Apple Podcasts | Google Podcasts | Spotify | Amazon Music | Android | iHeartRadio | Stitcher | Podcast Index | RSS | More