This week on Pulm PEEPs, Dave Furfaro and Kristina Montemayor are joined by experts in the field of critical care medicine and ARDS to discuss all things PEEP! Drs. Roy Brower, Sarina Sahetya, Todd Rice, and Elias Baedorf-Kassis discuss everything ranging from PEEP basics to their approach to optimizing PEEP in patients with ARDS.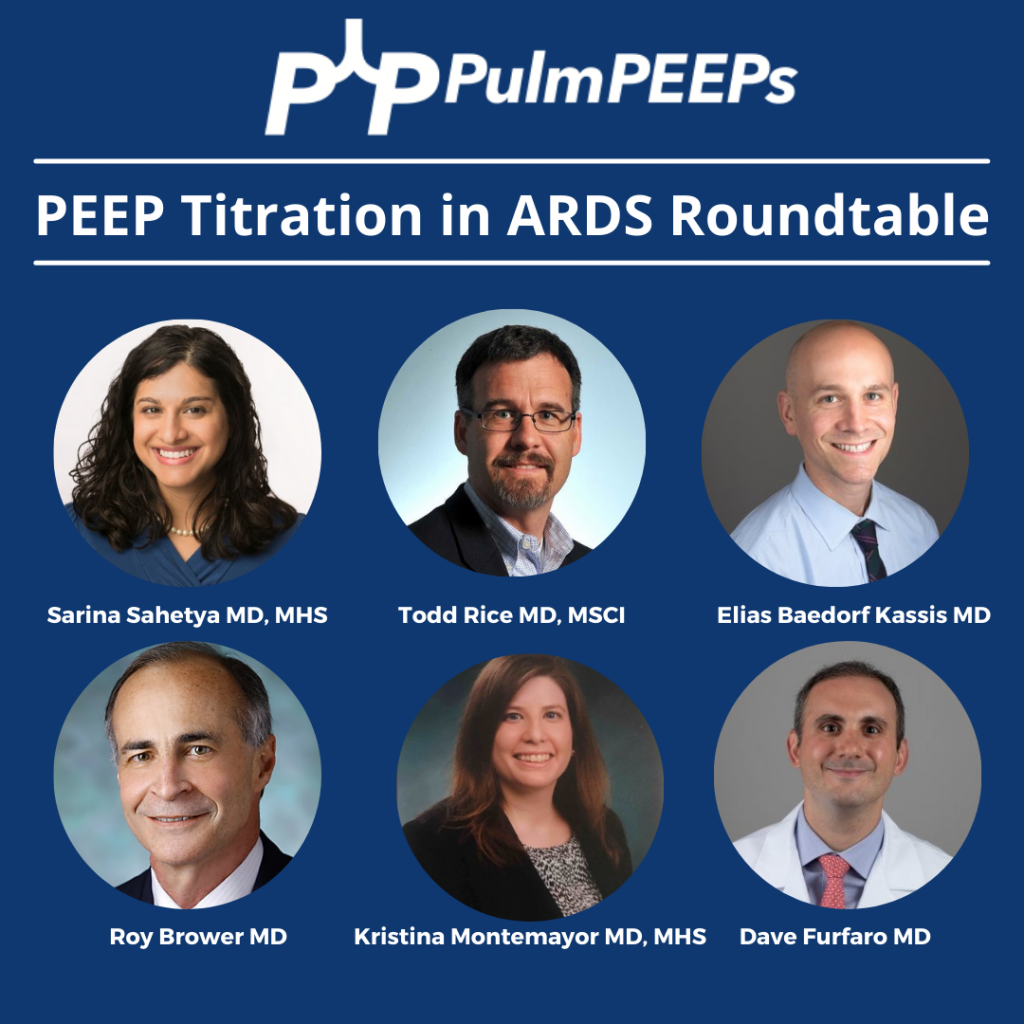 Meet Our Guests
Roy Brower is a Professor of Medicine at Johns Hopkins where he served as the MICU director for over 33 years, and he has been one of the pioneers for lung-protective ventilation for patients with ARDS.
Elias Baedorf-Kassis is an Assistant Professor of Medicine at Beth Israel Deaconess Medical Center and Harvard Medical School. He is the Medical Director of Respiratory Care at BIDMC, and helps lead the VV-ECMO program.
Todd Rice is an Associate Profess of Medicine in the Division of Allergy, Pulmonary, and Critical Care Medicine at Vanderbilt University and Vice President for Clinical Trial Innovation and Operations in the Vanderbilt Institute for Clinical and Translational Research.
Sarina Sahetya is an Assistant Professor of Medicine at Johns Hopkins Hospital and does research in the diagnosis and treatment of ARDS.
---
Key Learning Points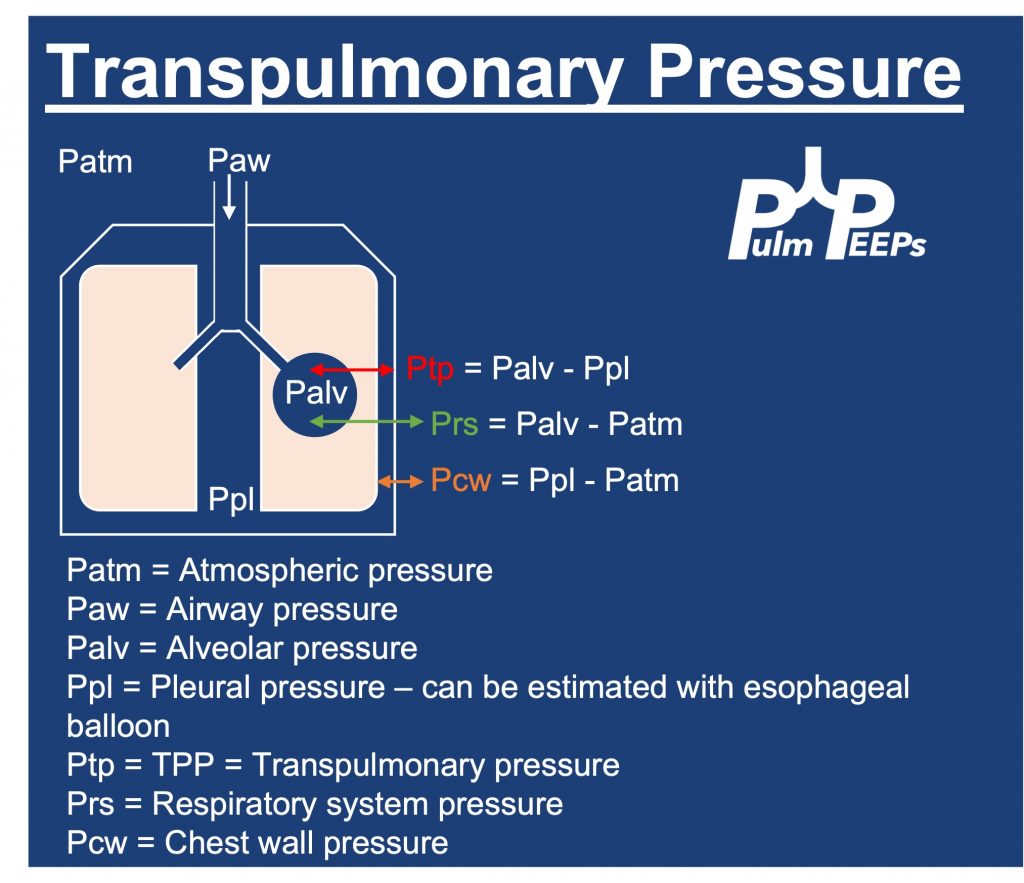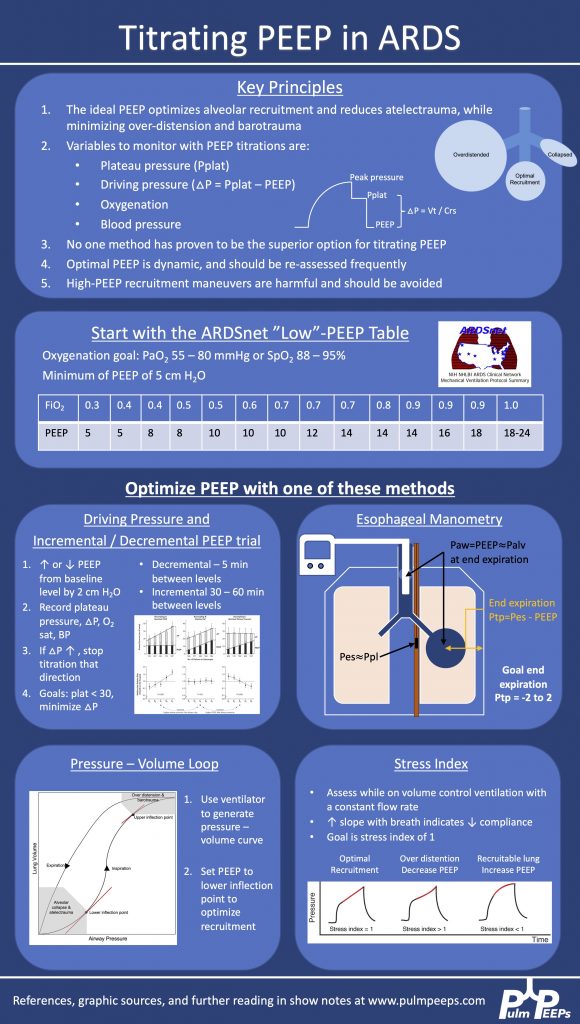 The plateau pressure can be measured on the ventilator with an inspiratory hold maneuver
Extrinsic PEEP is applied by the ventiilator, while intrinsic PEEP, or auto-PEEP, occurs when there is incomplete emptying of the lungs due to inadequate time for exhalation. This often happens with obstructive lung disease. Intrinsic PEEP can be measured on the ventilator with an end-expiratory hold maneuver
We utilize PEEP in all intubated patients to minimize atelectasis. When patients are supine, the heart moves back 2 cm and the diaphragm raises by 2 cm, so often the left lower lobe of the lung is compressed and there is atelectasis there. This is often seen on CXR: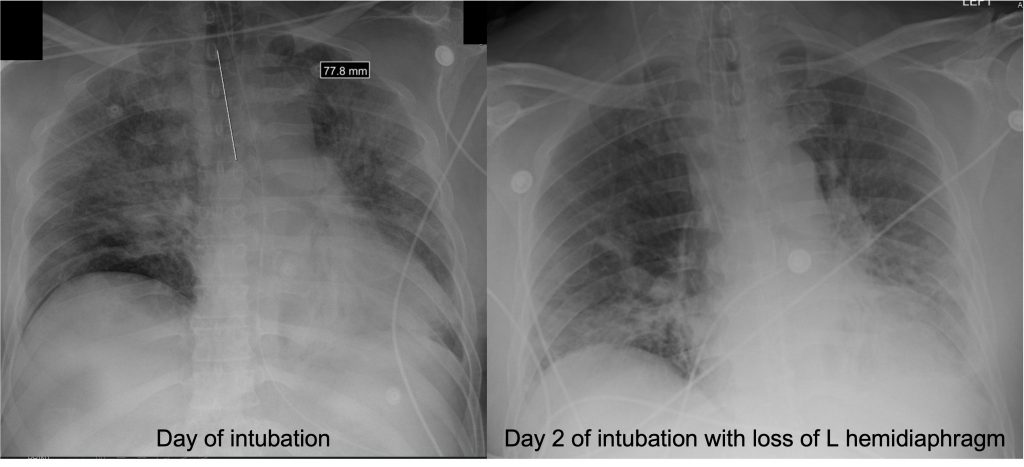 References, Image Sources, and Further Reading
Podcast: Play in new window | Download
Subscribe: Apple Podcasts | Google Podcasts | Spotify | Amazon Music | Android | iHeartRadio | Stitcher | Podcast Index | RSS | More