Today the PulmPEEPs are joined by two amazing educators as we start off our Top Consult series on Pleural Disease. Join us today as we go through cases to learn a systematic approach for evaluation and management of pleural effusions.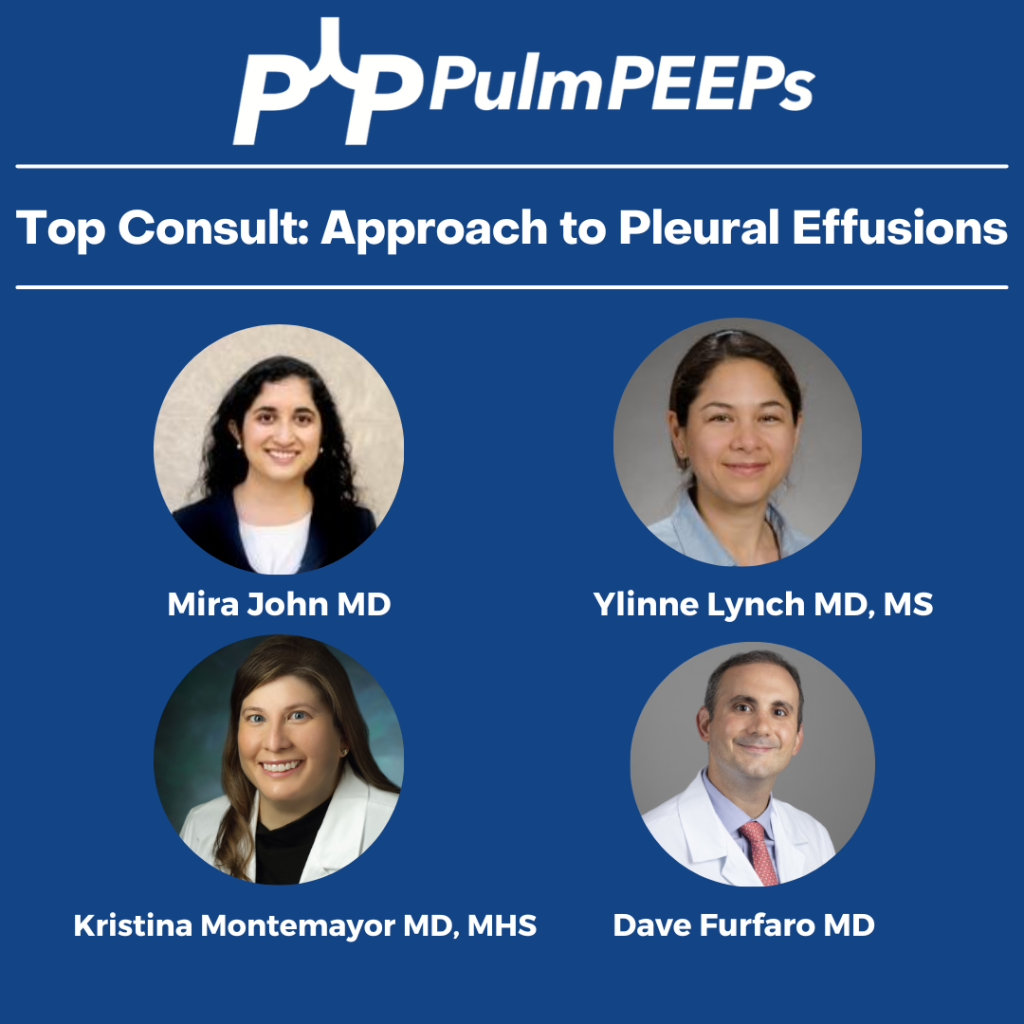 Meet our Guests
Dr. Mira John received her medical degree from Tulane University School of Medicine in New Orleans and completed internal medicine residency at Icahn School of Medicine at Mount Sinai. She is currently a second-year pulmonary and critical fellow at the University of Washington.
Dr. Ylinne Lynch completed her fellowship training at the University of Washington and is currently a Clinical Instructor at the UW. She is a great medical educator and spends her clinical time on the pulmonary consult service as well as in the ICU.
Learning Points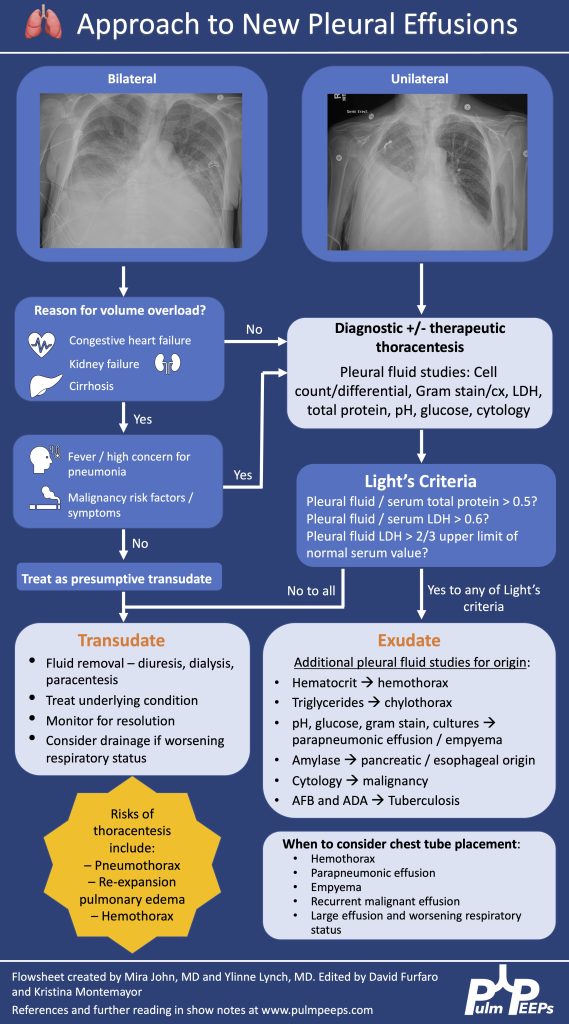 Podcast: Play in new window | Download
Subscribe: Apple Podcasts | Google Podcasts | Spotify | Amazon Music | Android | iHeartRadio | Stitcher | Podcast Index | RSS | More