We continue our Top Consult Series on Pleural Disease and bring you a dedicated episode on Parapneumonic effusions. We are joined by two guest experts, Dr. David Feller-Kopman and Dr. Mihir Parikh. Listen in as we discuss the spectrum of parapneumonic effusions, including simple parapneumonic effusions, complicated parapneumonic effusions, and empyema. You will hear what to look for on imaging, what tests to send with pleural drainage as well as discuss the need for surgical consultation.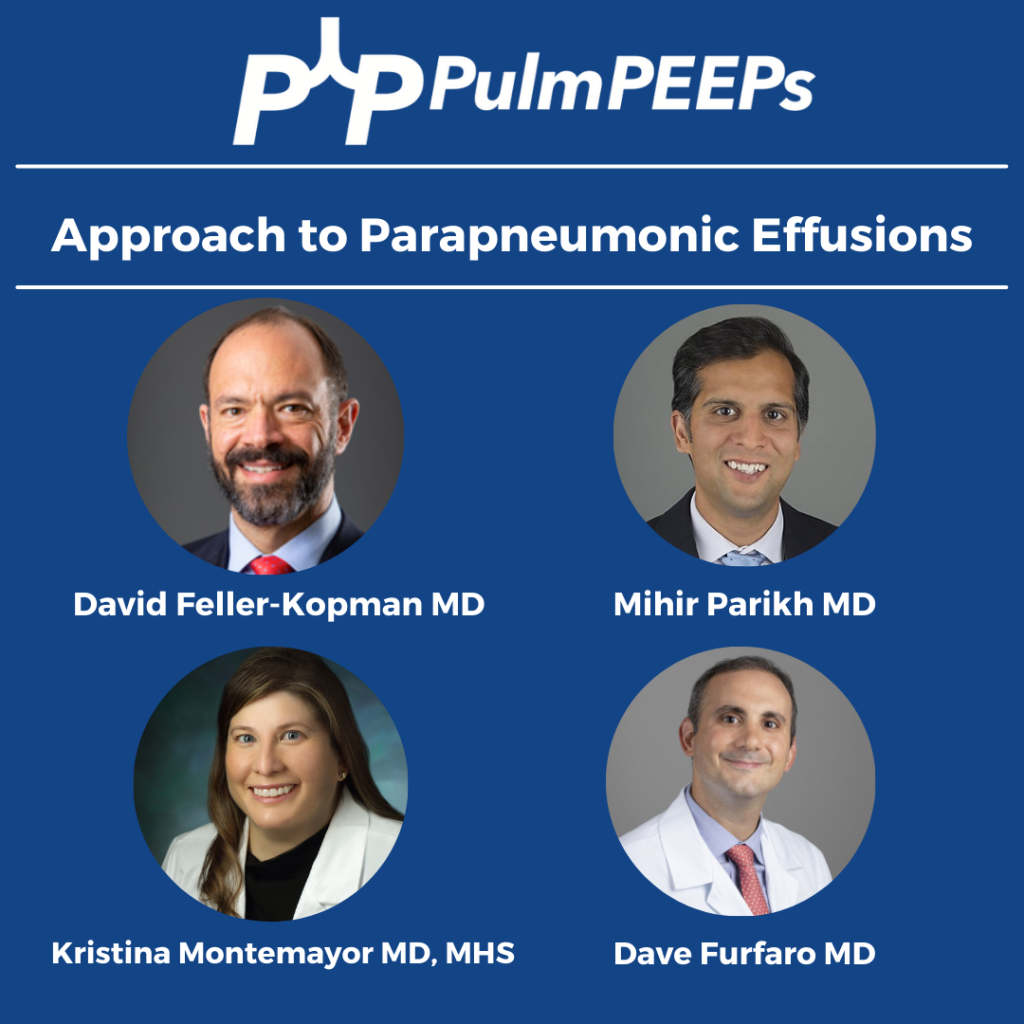 Meet our Guests
Dr. Mihir Parikh is currently an Assistant Professor of Medicine and academic interventional pulmonologist at Beth Israel Deaconess Medical Center. He is a highly esteemed educator and has worked to incorporate simulation training to improve procedural training for trainees and is a master of pleural disease.
Dr. David Feller-Kopman is a Professor of Medicine and the Section Chief of Pulmonary and Critical Care Medicine at Darmouth whose clinical and research expertise span the field of interventional pulmonology. Dr. Feller-Kopman is a true master of pleural disease, and has authored more than 225 peer-reviewed manuscripts and has been a leader for both ATS and CHEST committees.
Podcast: Play in new window | Download
Subscribe: Apple Podcasts | Google Podcasts | Spotify | Amazon Music | Android | iHeartRadio | Stitcher | Podcast Index | RSS | More