Join us as we head to Indiana University! Listen in as we discuss another great case and hear teaching points from our amazing guests.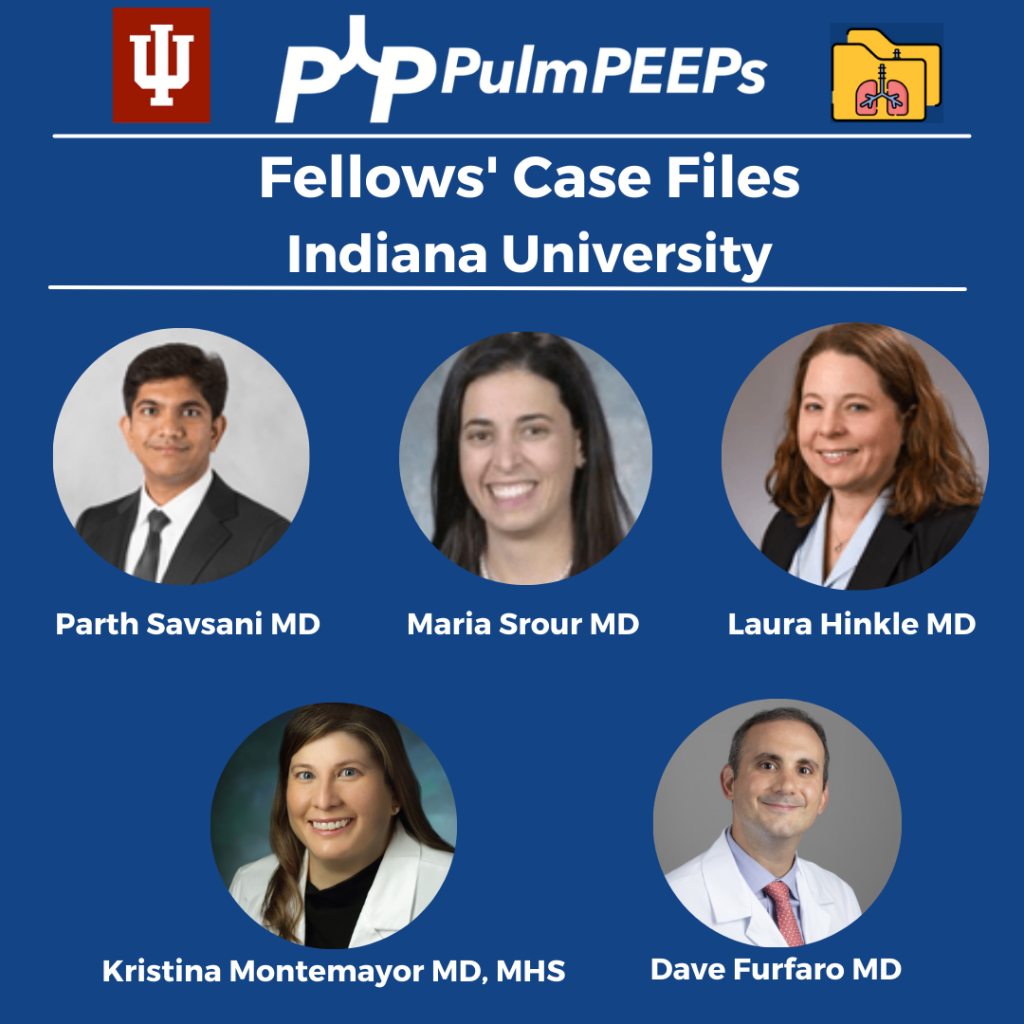 Meet our Guests

Parth Savsani is currently an internal medicine resident at Indiana University School of Medicine. He received his undergraduate degree from the University of Wisconsin-Madison and his medical degree from the University of Illinois College of Medicine. He enjoys medical education and was selected to be the VA chief resident next year.
Maria Srour is a Pulmonary and Critical Care Fellow at Indiana University School of Medicine. She completed her internal medicine residency at Saint Louis University where she was also a chief resident, and received her medical degree from IU. She works in global health to improve care for sepsis patients in low resources settings, and is currently pursuing her MPH.
Laura Hinkle is a Indiana University die hard and has been there from her since medical school through residency and fellowship, and is now an Assistant Professor of Clinical Medicine and the Associate Program Director for the Pulmonary and Critical Care Medicine Fellowship. She will be taking over as the Program Director July 1, 2023. She is a dedicated educator and is the Key Clinical Educator for Pulmonary and Critical Care, and the Director of the Clinical Transitions Curriculum. Additionally, she is working on a Master's Degree in Education through the University of Cincinnati.
Case Presentation
A male in her early 60s is transferred from a neighboring facility with a 1 week history of fatigue and lethargy. Three days prior to presentation he developed dyspnea and increased weakness with a near fall at home. HIs family also reported recent fevers, chills, dyspnea, and diarrhea. On his way to seek evaluation, he developed slurred speech without any other focal abnormalities.
Additional information is summarized as below: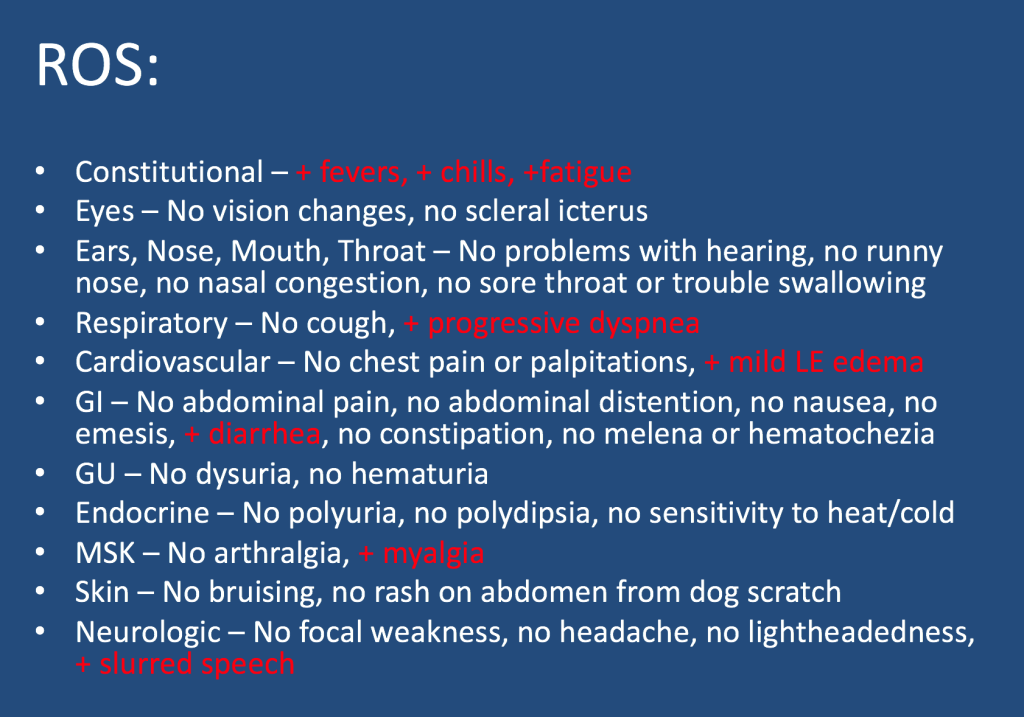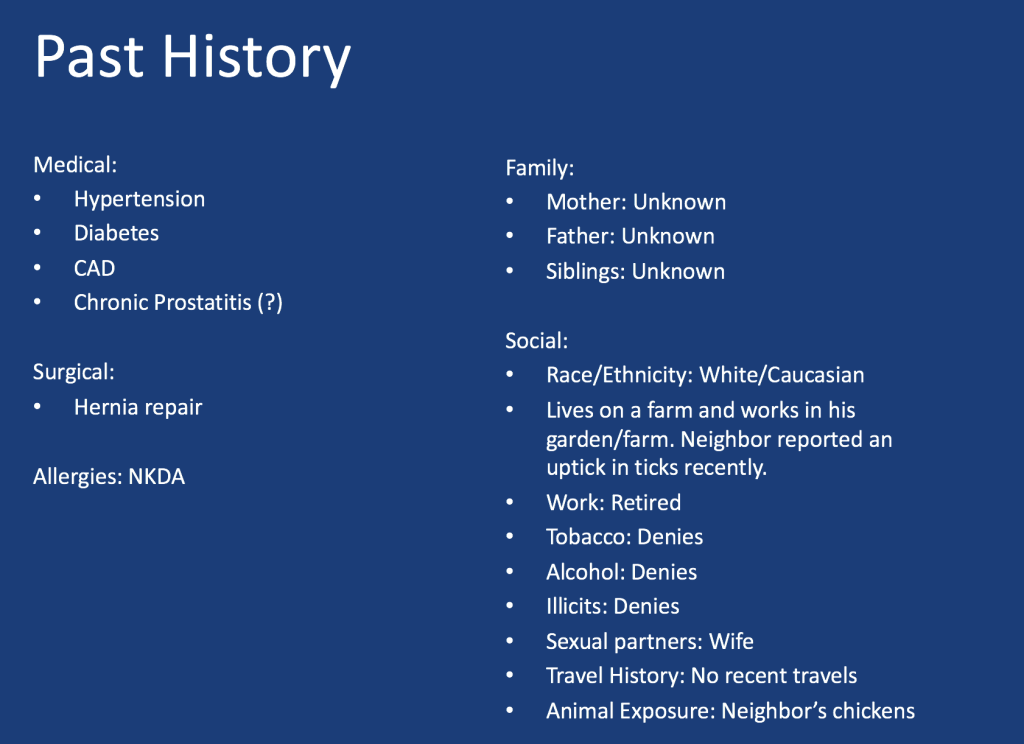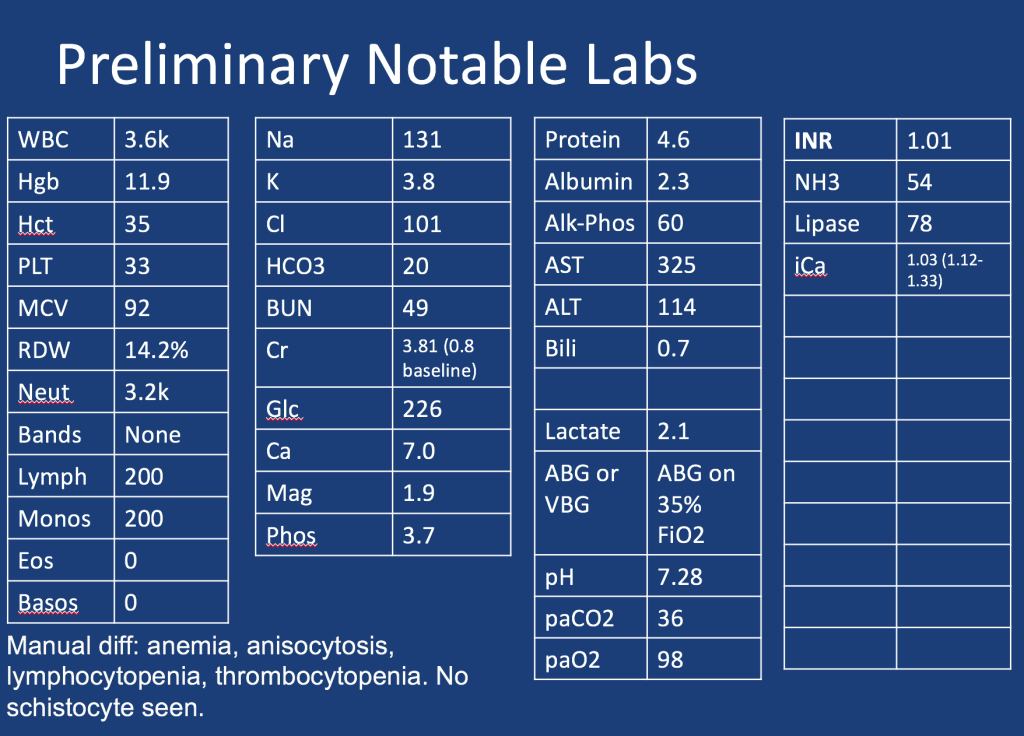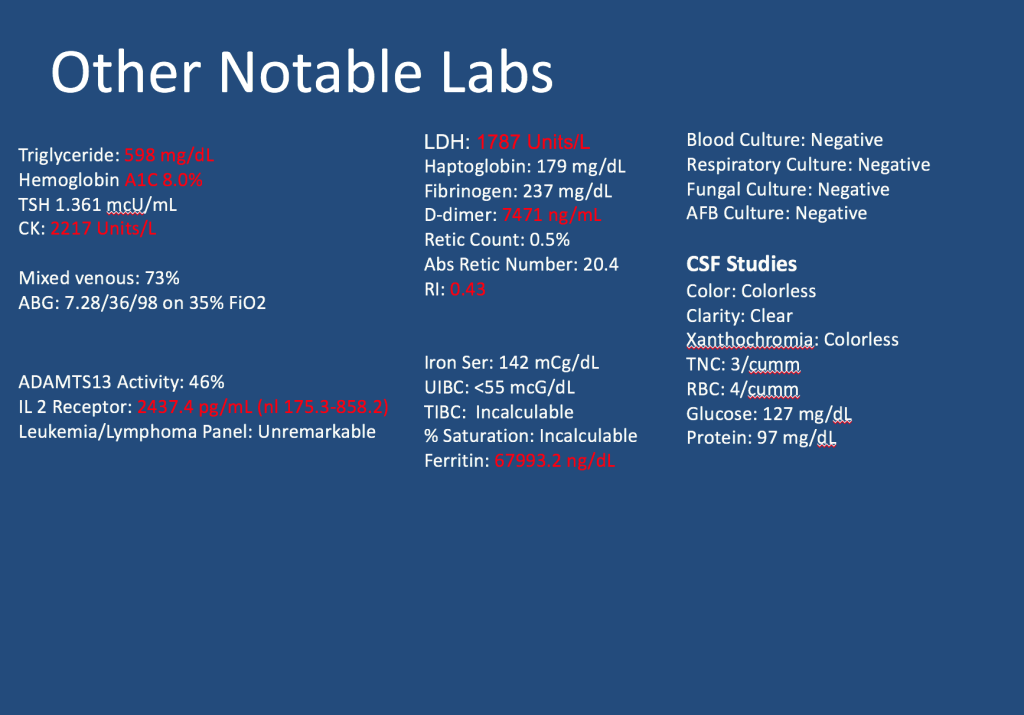 Follow along our episode to hear the final diagnosis and key teaching points from the case!
Podcast: Play in new window | Download
Subscribe: Apple Podcasts | Google Podcasts | Spotify | Amazon Music | Android | iHeartRadio | Stitcher | Podcast Index | RSS | More