We're podcasting again today from #ATS2023! Yesterday, we heard all about the conference in general, with some great recaps and previews of the remaining sessions. Today, we are coming to you in collaboration with the Critical Care Assembly to preview one of the symposiums they are hosting. This session is about Cardiac Arrest: New Science and Changing Guidelines and is happening today (the day of podcast release, 5/23/23)! If you're interested in hearing more after the episode then please plan to attend at 2:15 PM in Room 150 A-B.
For those of you who aren't at the conference, or couldn't make this session, we'll talk about some of the key points and discussion topics. We will additionally be talking to the chairs of other symposiums over the next coming months so stay tuned for some more highlights from ATS 2023.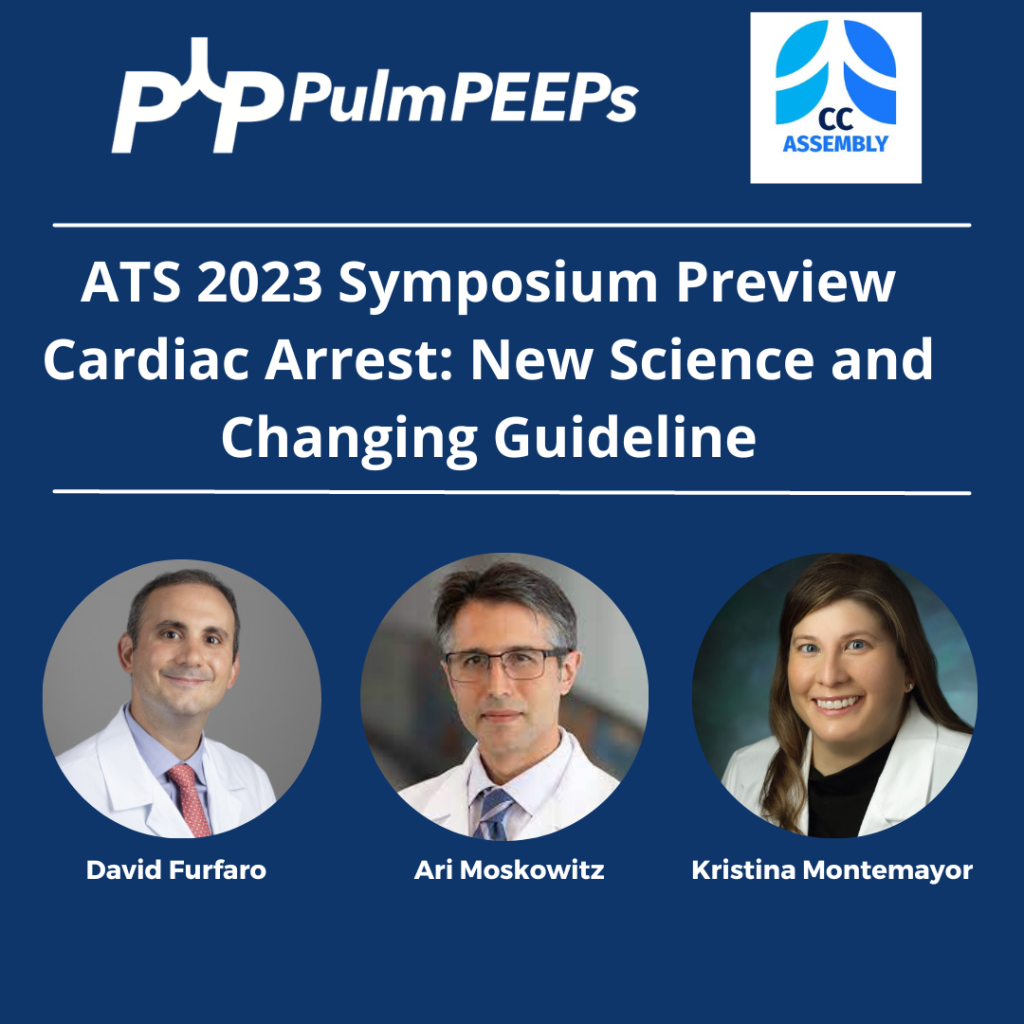 Meet Our Guest
Ari Moskowitz is an Assistant Professor of Medicine at Montefiore Medical Center / Albert Einstein College of Medicine. He is additionally the MICU Director at Montefiore Einstein and Director of Critical Care Quality Improvement. He is an NIH-funded researcher and has conducted research in cardiac arrest care, sepsis, and ARDS.
Meet our Collaborators
The American Thoracic Society Critical Care Assembly is the largest Assembly in the American Thoracic Society. Their members include a diverse group of intensivists and care providers for both adult and pediatric critically ill patients. The primary goal of the Critical Care Assembly is to "improve the care of the critically ill through education, research, and professional development."
References and Further Reading
Podcast: Play in new window | Download
Subscribe: Apple Podcasts | Google Podcasts | Spotify | Amazon Music | Android | iHeartRadio | Stitcher | Podcast Index | RSS | More