This week we are absolutely thrilled to be launching a new series here at Pulm PEEPs. This is the first episode in our new Fellows' Case Files series. The purpose of this series is to highlight the incredible clinical work that is done by pulmonary and critical care fellows everywhere, share fascinating cases from across the world, and assemble a diverse network of pulmonary and critical care educators. For each episode, we will visit a different institution, and be joined by a current fellow and the Pulmonary and Critical Care Fellowship Program Director. Our aim is to learn from them, amplify some incredible teaching points, and hear about their program. We hope you enjoy it, and if you have a case you want to bring on the series reach out to us on Twitter or at our email pulmpeeps@gmail.com.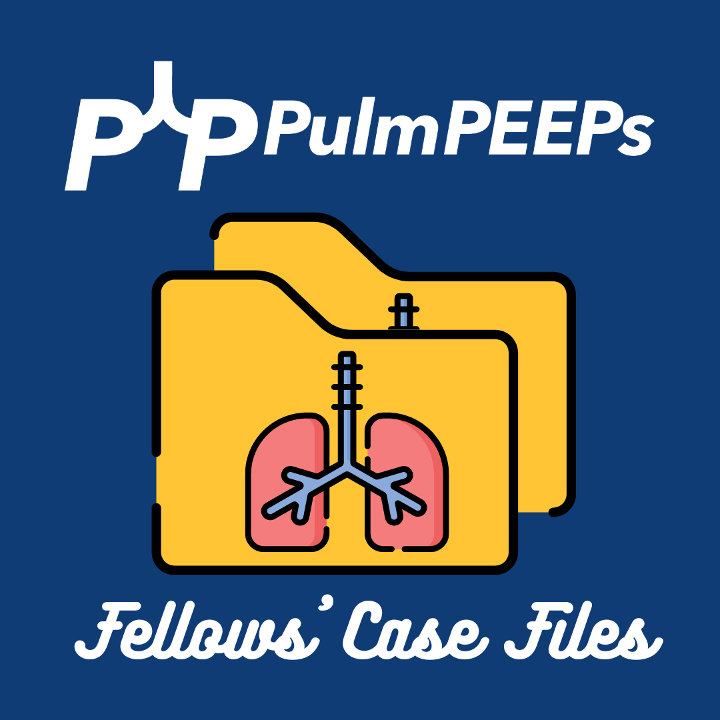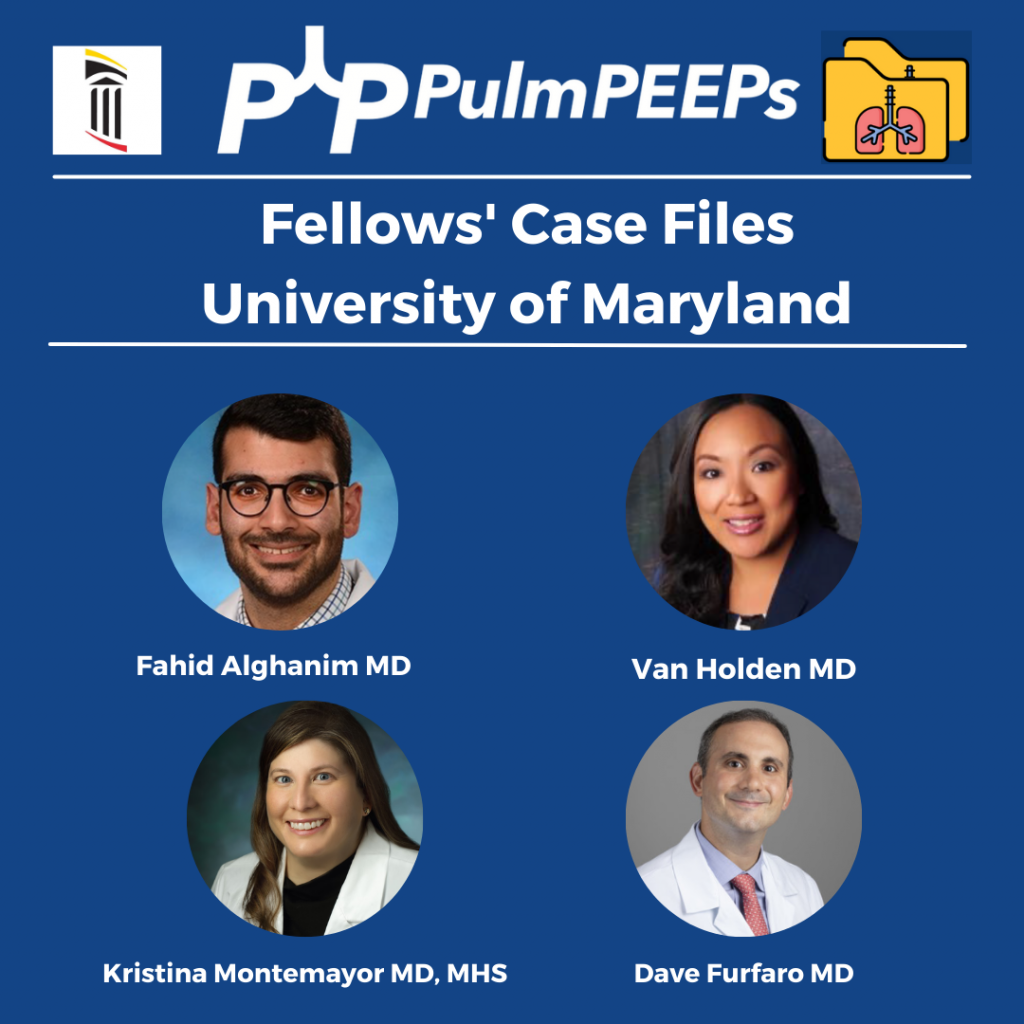 Meet Our Guests
Fahid Alghanim is a senior pulmonary and critical care fellow at the University of Maryland. He attended medical school at the Lebanese American University Gilbert and Rose-Marie Chagoury School of Medicine and completed his internal medicine residency at Johns Hopkins Bayview. He has published on topics ranging from lung transplants to patient navigators in the ICU.
Dr. Van Holden is an Associate Professor of Medicine at the University of Maryland School of Medicine and the Pulmonary and Critical Care Fellowship Program director. Clinically, she specializes in interventional pulmonology. She is also an accomplished educator and is very active with the American Thoracic Society. She helped write the 2021 Critical Care Core Curriculum and helped coordinate the 2022 Resident Boot Camp.
Patient Presentation
A 26-year-old man presents to his primary care doctor with 1.5 months of intermittent dyspnea, cough, chest tightness, and fatigue. His dyspnea was initially exertional, and he noticed he could do less at the gym. However, in the past 3-4 weeks it has progressed to being even with mild movement. His brother was recently diagnosed and treated for acute bronchitis so he thought this could be similar. In the office, he is noted to be tachypneic with an oxygen saturation of 83% breathing ambient air. A chest X-ray is obtained and he is sent urgently to the emergency department.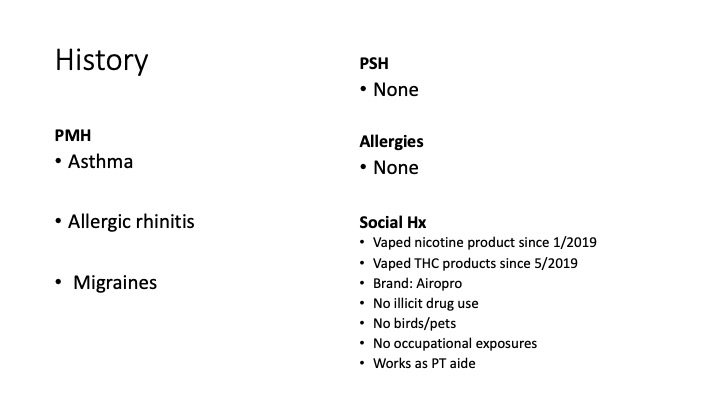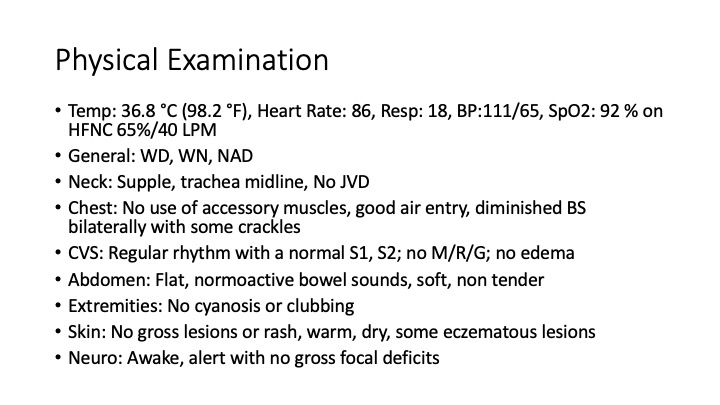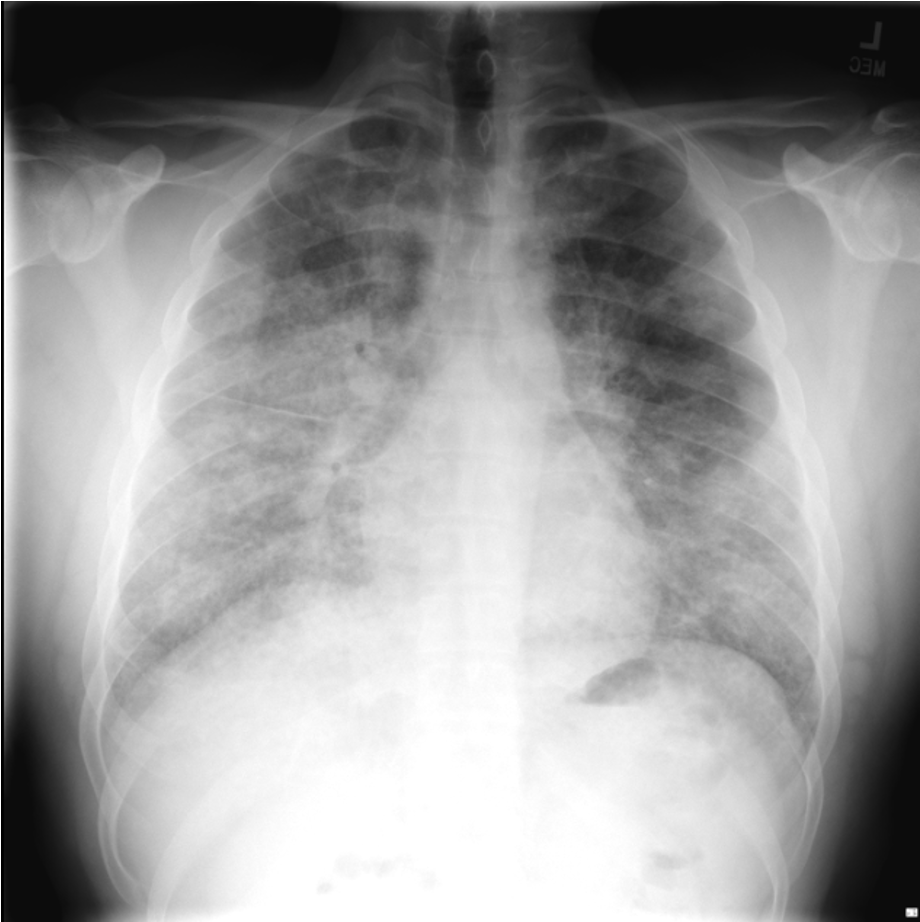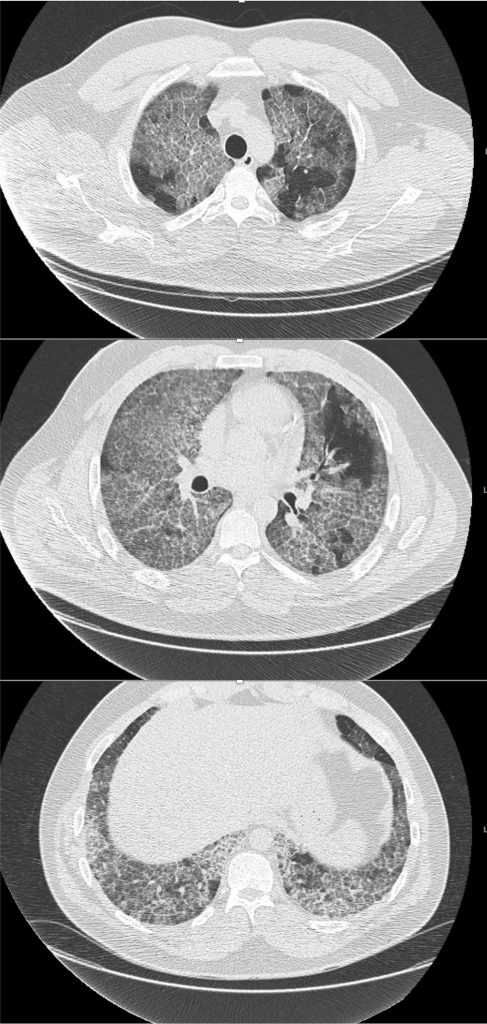 Key Learning Points
**Spoilers Ahead** If you want to think through the case on your own we advise listening to the episode first before looking at the infographics below
Crazy Paving is a radiological term describing ground glass opacities with superimposed interlobular septal thickening. The differential diagnosis is broad and includes infectious, neoplastic, and autoimmune processes. It is not limited to just Pulmonary alveolar proteinosis (PAP) but is suggestive in an appropriate clinical setting.
PAP is a disorder of surfactant production or clearance and its etiology is divided into three major subgroups. Primary or autoimmune; Secondary such as from toxic inhalations, hematological disorders, or medications; and Congenital
PAP is diagnosed by positive Periodic acid-Schiff (PAS) staining of lipo-proteinaceous material in the distal bronchioles and alveoli on lung biopsy. The diagnosis can be made with PAS-positive BAL staining, but this has limited sensitivity and lung biopsy is necessary for the diagnosis in up to 30 – 35% of cases.
It is important not to anchor on a diagnosis when a patient presents to you for re-evaluation even if seen by a prior expert. This was pivotal in this case!
Please don't put anything in your lung. Any toxic inhalation exposure could result in significant damage to lung parenchyma and morbidity as a result.

References and Further Reading
Podcast: Play in new window | Download
Subscribe: Apple Podcasts | Google Podcasts | Spotify | Amazon Music | Android | iHeartRadio | Stitcher | Podcast Index | RSS | More