Today on Pulm PEEPs, we are joined by two pioneers in the field of post-intensive care outcomes and delirium research. Drs. Dale Needham and Wes Ely talk to us all about the Post Intensive Care Syndrome (PICS) and cover everything from how it was first recognized, to the impact it has, and, most importantly, what we can do to prevent it. This is a huge topic in the field of critical care and we're thrilled to be delving into it with such knowledgeable guides.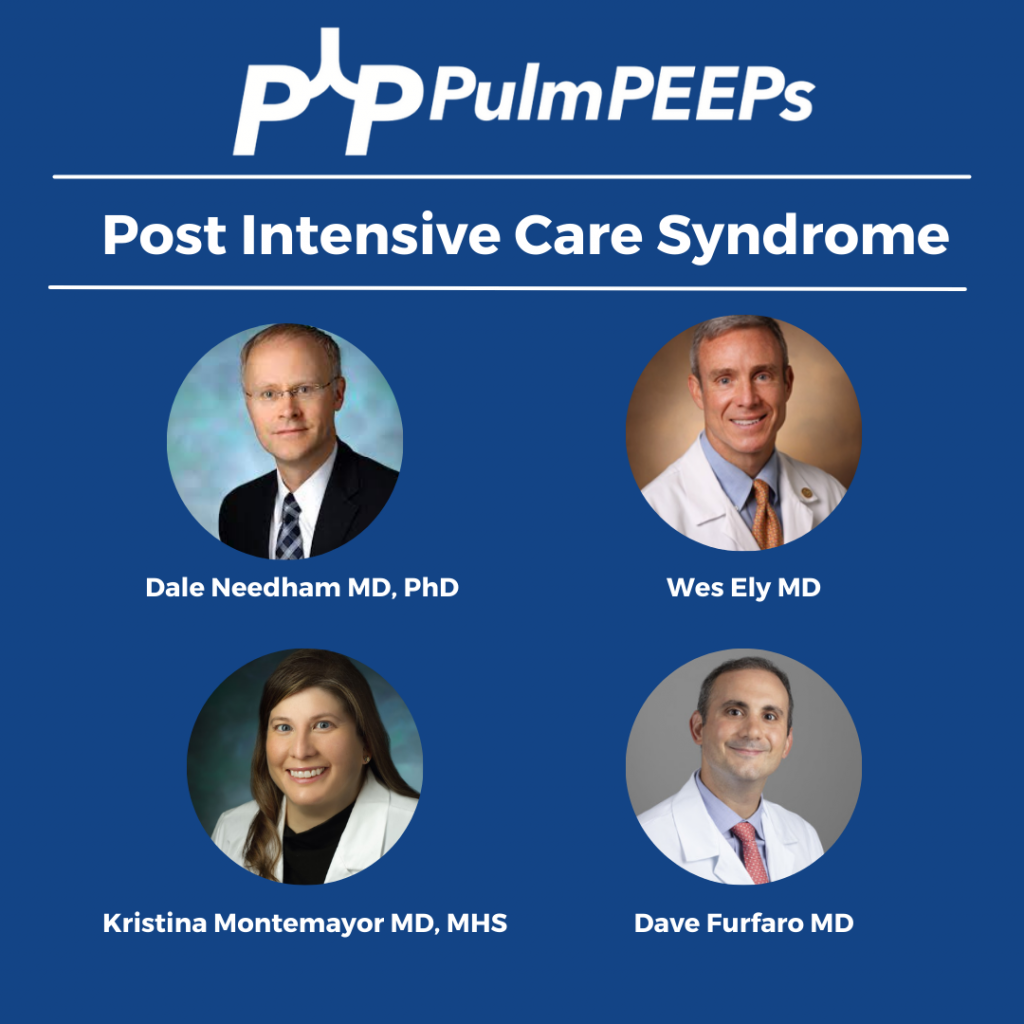 Meet Our Guests
Wes Ely is the Grant W. Liddle Chair in Medicine and a Professor of Medicine at Vanderbilt University Medical Center. He is also the Associate Director of Aging Research at the VA Tennessee Valley Geriatric Research and Education Clinical Center and the co-director of the Critical, Illness, Brain Dysfunction and Survivorship Center. He has published 100s of manuscripts on critical illness survivorship and delirium. He also published a book called "Every Deep-Drawn Breath" about his and his patients' experiences in the ICU and about the ramifications of critical illness. All net proceeds for the book are going to the CIBS Center Endowment for Survivorship
Dale Needham is a Professor of Medicine at Johns Hopkins, where he is also the Medical Director of the Critical Care Physical Medicine and Rehabilitation Program and the Director of the Outcomes After Critical Illness and Surgery Group. He is the author of 100s of publications focusing on post-ICU outcomes and has received numerous research grants from the NIH and other organizations.
Key Learning Points
Visit our website www.pulmpeeps.com to see the key learning points from this episode summarized in two infographics.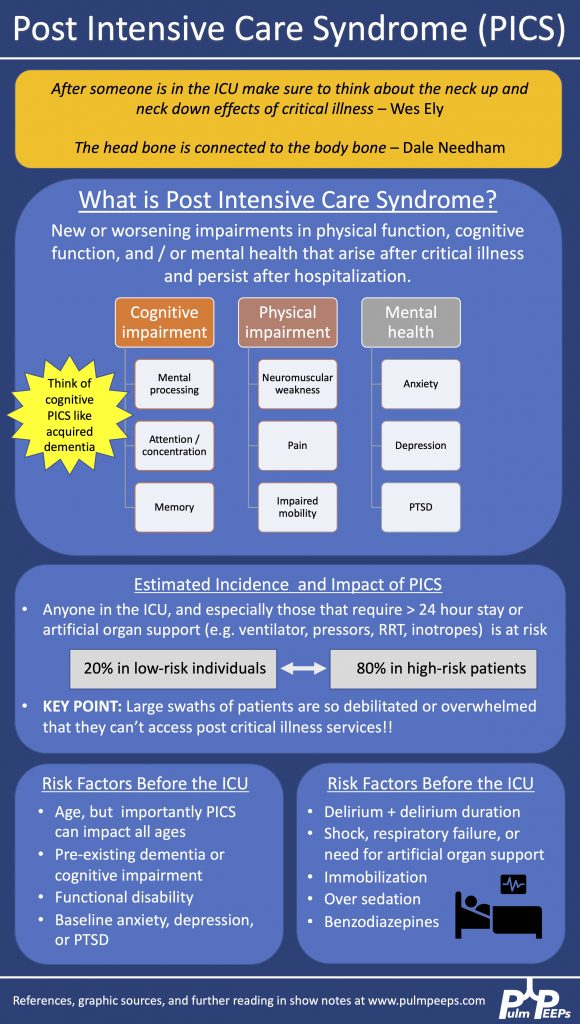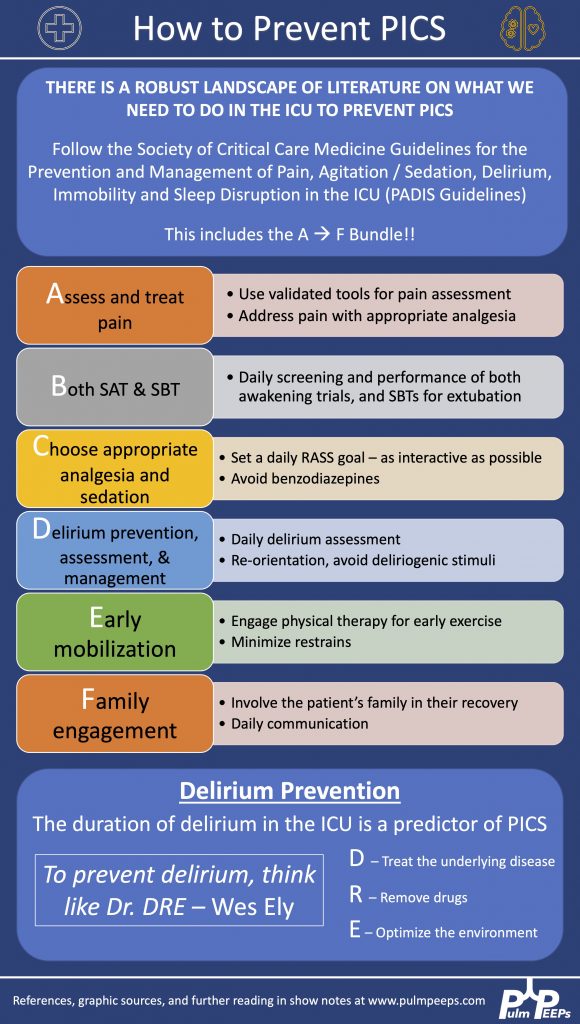 References and links for further reading
Podcast: Play in new window | Download
Subscribe: Apple Podcasts | Google Podcasts | Spotify | Amazon Music | Android | iHeartRadio | Stitcher | Podcast Index | RSS | More