This week, we have another great case episode on Pulm PEEPs! We are joined by Emily Fridenmaker who helps us think through a fascinating case presenation.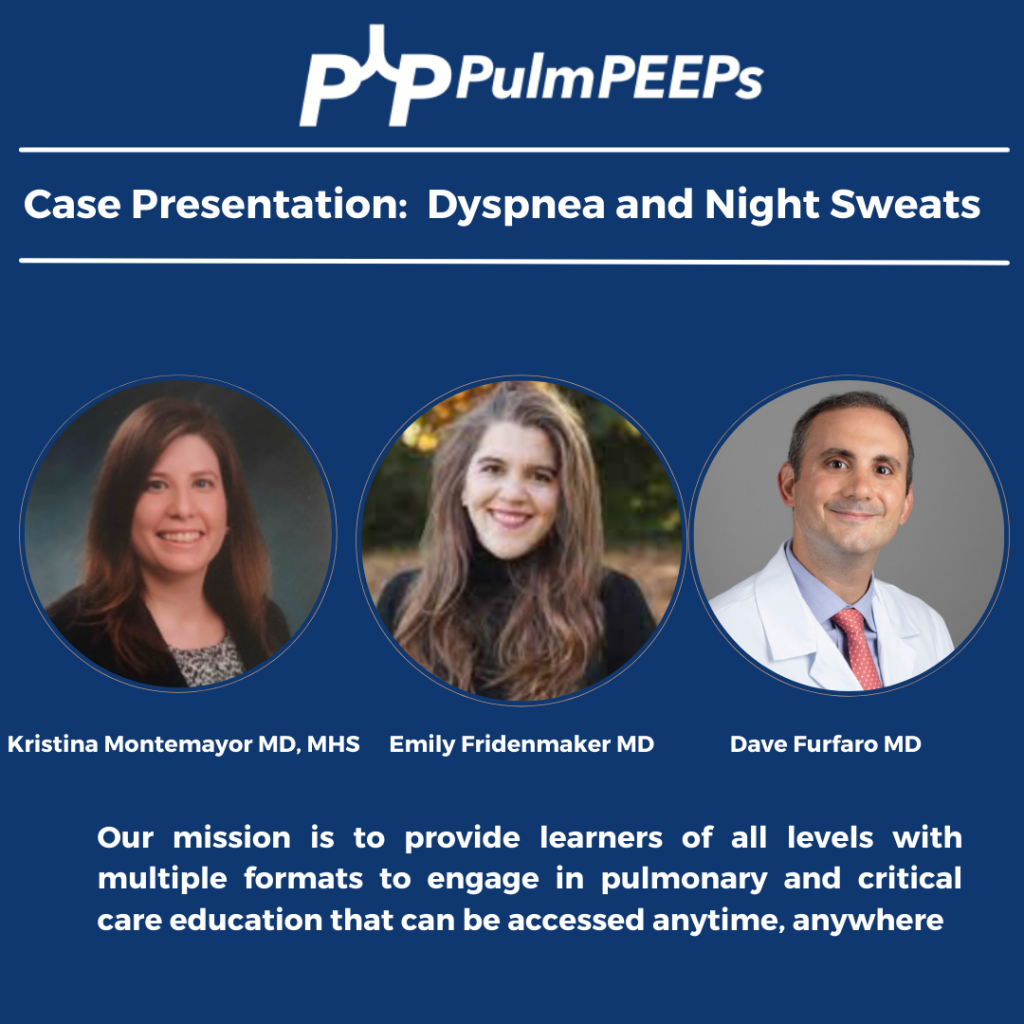 Meet Our Guests
Emily Fridenmaker is a Pulmonary, Critical Care, and Sleep Medicine fellow at the University of Kentucky College of Medicine. She went to medical school at West Virginia school of medicine and did her internal medicine residency at Charleston Area Medical Center
Patient Presentation
A middle-aged woman presents with 2-3 weeks of mild but progressive shortness of breath with exertion associated with low-grade fevers, worsening night sweats, and fatigue. Further history reveals a progressive non-productive cough and weight loss. She has a past medical history of neurologic dysfunction over two years and a working diagnosis of chronic inflammatory demyelinating polyneuropathy and is pursuing treatment in Mexico due to cost limitations. She has been receiving prednisone 10 mg daily and azathioprine. Aside from travel history to Mexico, her social history is notable for prior employment in a candle factory, and for hiking with some cave exploration. She is a former 20 pack-year smoker and has rare alcohol use.
Key Learning Points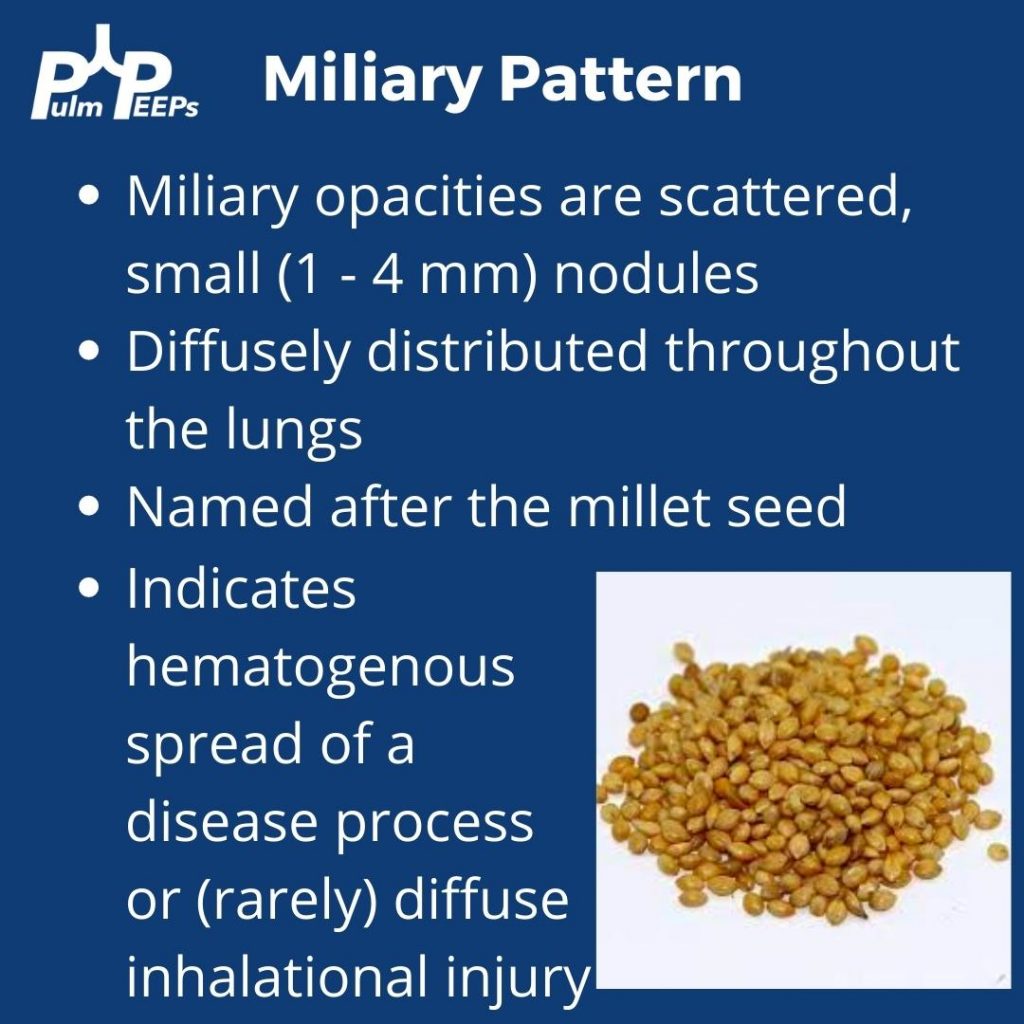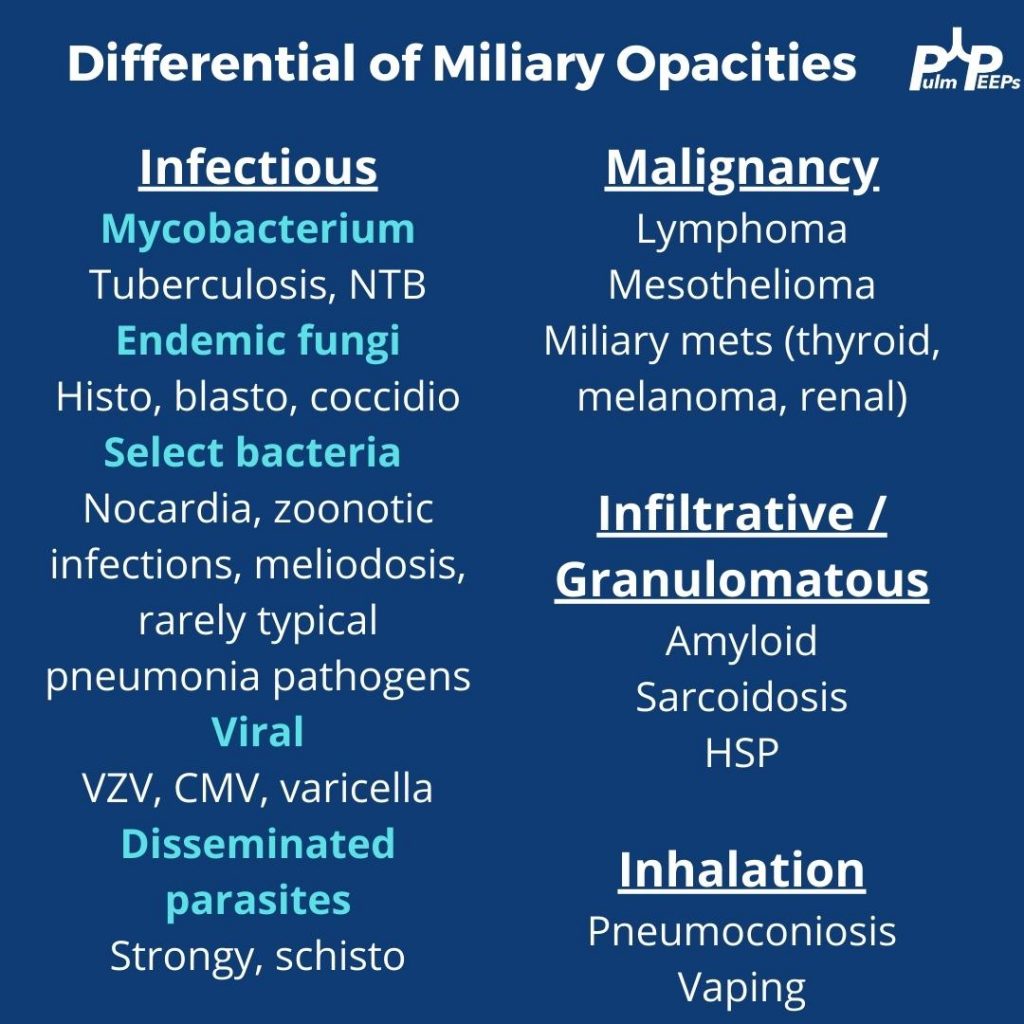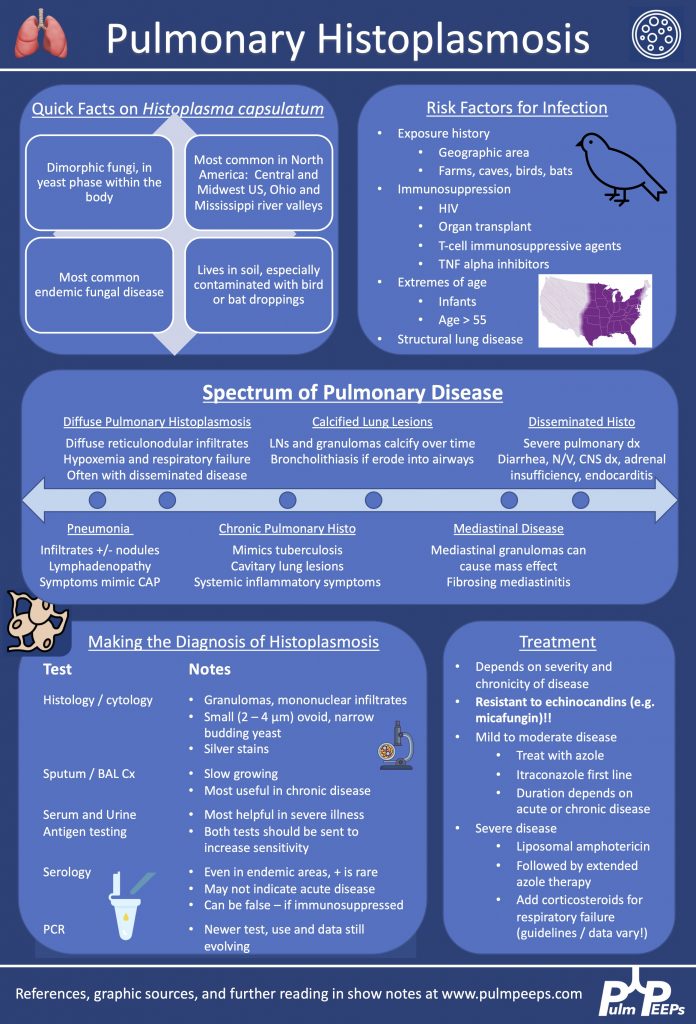 References and links for further reading
Podcast: Play in new window | Download
Subscribe: Apple Podcasts | Google Podcasts | Spotify | Amazon Music | Android | iHeartRadio | Stitcher | Podcast Index | RSS | More