Dave Furfaro, Kristina Montemayor, and Ansa Razzaq are back to tackle another pulmonary case! Listen in and solve the case yourself, and we'll share some diagnostic pearls along the way. Let us know any additional thoughts on Twitter.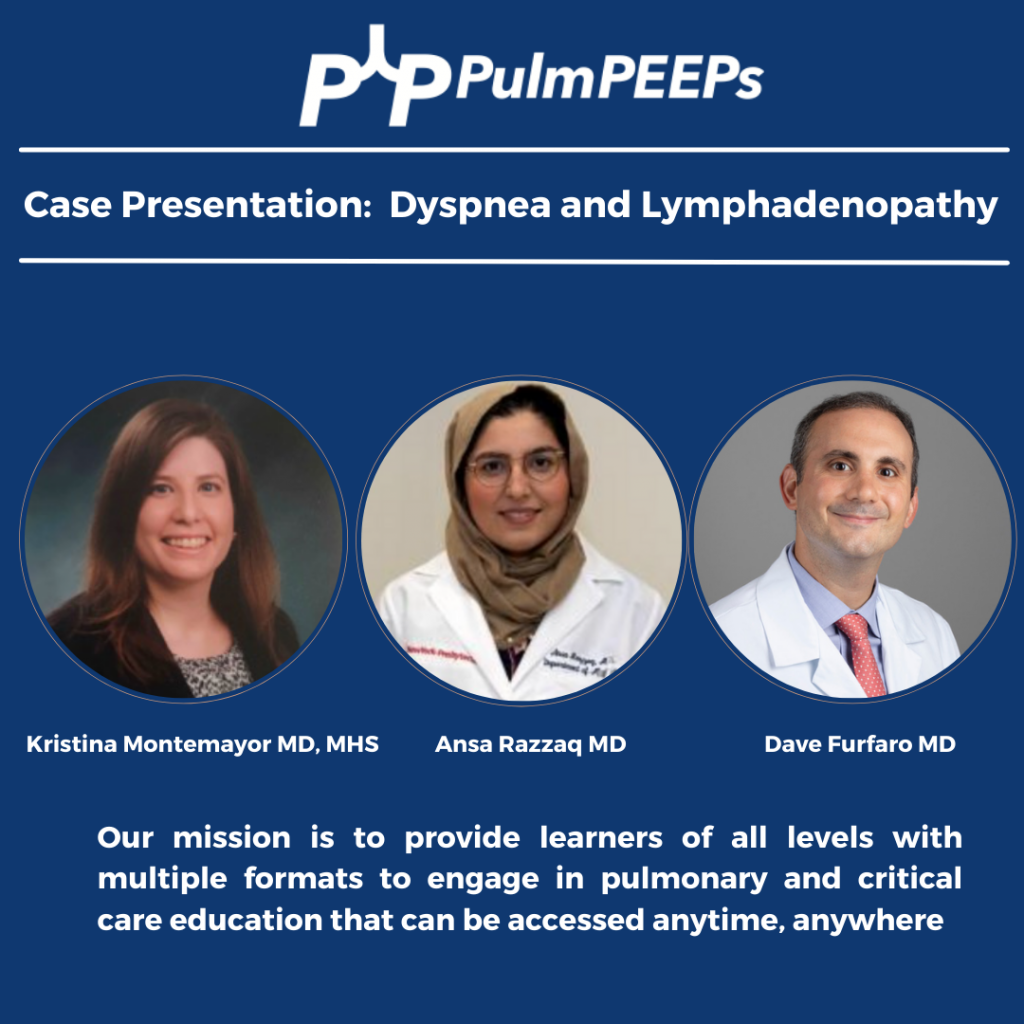 Patient Presentation
The is patient is 57-year-old man with hypertension and asthma who presents with dyspnea and left-sided pleuritic chest pain for 3 weeks. He was in his usual state of health until 3 weeks prior to admission, when he developed dyspnea and sharp left-sided chest pain that worsens with deep breathing. His symptoms are accompanied by unintentional 30-pound weight loss over the past several months as well as an intermittent cough that is nonproductive.
On physical exam, he is mildly tachypneic and saturating well on room air with otherwise normal vital signs. He has decreased breath sounds at the right lung base.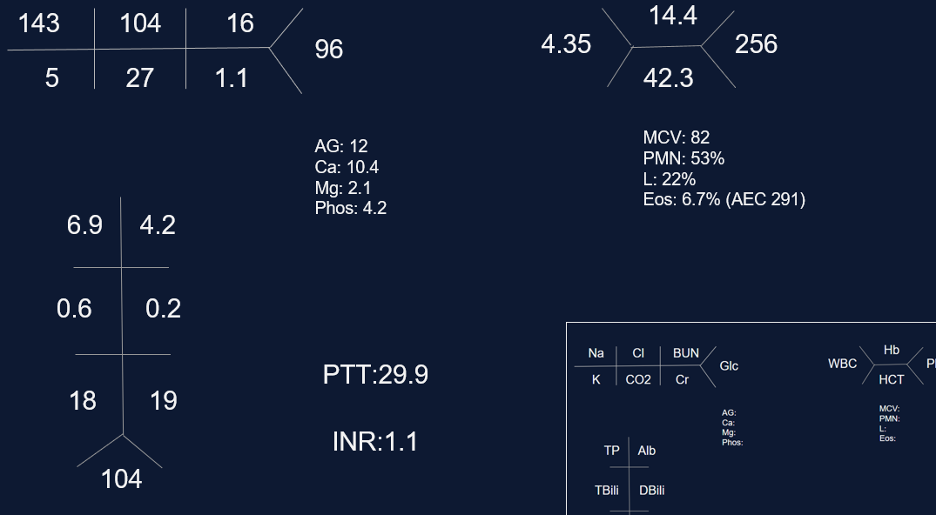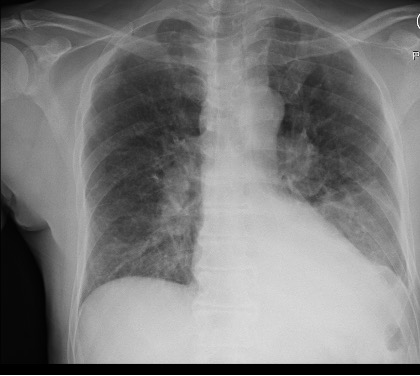 Key Learning Points
**Spoilers Ahead** If you want to think through the case on your own we advise listening to the episode first before looking at the infographics below
Physical Exam Pearls
Reasons for decreased breath sounds on physical exam
1. Increased thickness of chest wall
2. Reduced airflow to part of the lung
3. Overinflation to part of the lung
4. Something between the lung and chest wall — air or fluid
Determine bradypnea and tachypnea quickly by matching your breahting rate to the patient's respiratory rate
Pleural Effusions

Transudative effusion partial differential: heart failure, nephrotic syndrome, hepatohydrothorax, fluid overload, hypoalbuminemia, urinothorax, amyloidosis*, chlothorax*, hypothyrodism*, malignancy*, sarcoidosis*
*these effusions often present as exudates but can be transudates
Exudative effusion partial differential: Infection, hemothorax, malignancy, connective tissue disease, chylothorax, pancreatitis, esophageal perforation.
Sarcoidosis
Key Elements of Diagnosis:
1. Is there a compatible presentation (imaging, physical exam)
2. Detection of non-necrotizing granulomatous inflammation in one or more tissue samples
3. Exclusion of other disease that may present similarily
Pulmonary stages of sarcoidosis:
Key to remember that patients don't always progress through these stages. The system is useful for prognosticating and determining treatment based on the risk for disease progression.

Treatment for pulmonary sarcoidosis
Patients with stage 1, and even many with stage 2, often don't require treatment
The first-line agent is oral glucocorticoids and the typical starting dose is prednisone 20 – 40 mg by mouth daily. The patient should be evaluated closely, and ideally, this dose can be tapered starting at about 4 – 6 weeks. Following this, the prednisone dose is tapered slowly over 6 months – 1 year while monitoring for symptom recurrence.
Second-line steroid-sparing agents are methotrexate, azathioprine, or mycophenolate. These are often used if the patient relapses, or is on more then 10mg daily for 3 months after the initial taper with intolerance of steroids
Third-line agents: tumor necrosis factor (TNF)- alpha antagonists (small molecule or monoclonal antibody therapy)
References and links for further reading
Podcast: Play in new window | Download
Subscribe: Apple Podcasts | Google Podcasts | Spotify | Amazon Music | Android | iHeartRadio | Stitcher | Podcast Index | RSS | More