This week on Pulm PEEPs, we have another great case episode. We're switching up the format a bit, and instead of introducing our guests in the beginning, we'll bring them in consultants as we need to. Luckily, we're joined by Pulm PEEPs Associated Editor Luke Hedrick to walk us through the case. Let us know your thoughts and if you have any other pearls to add!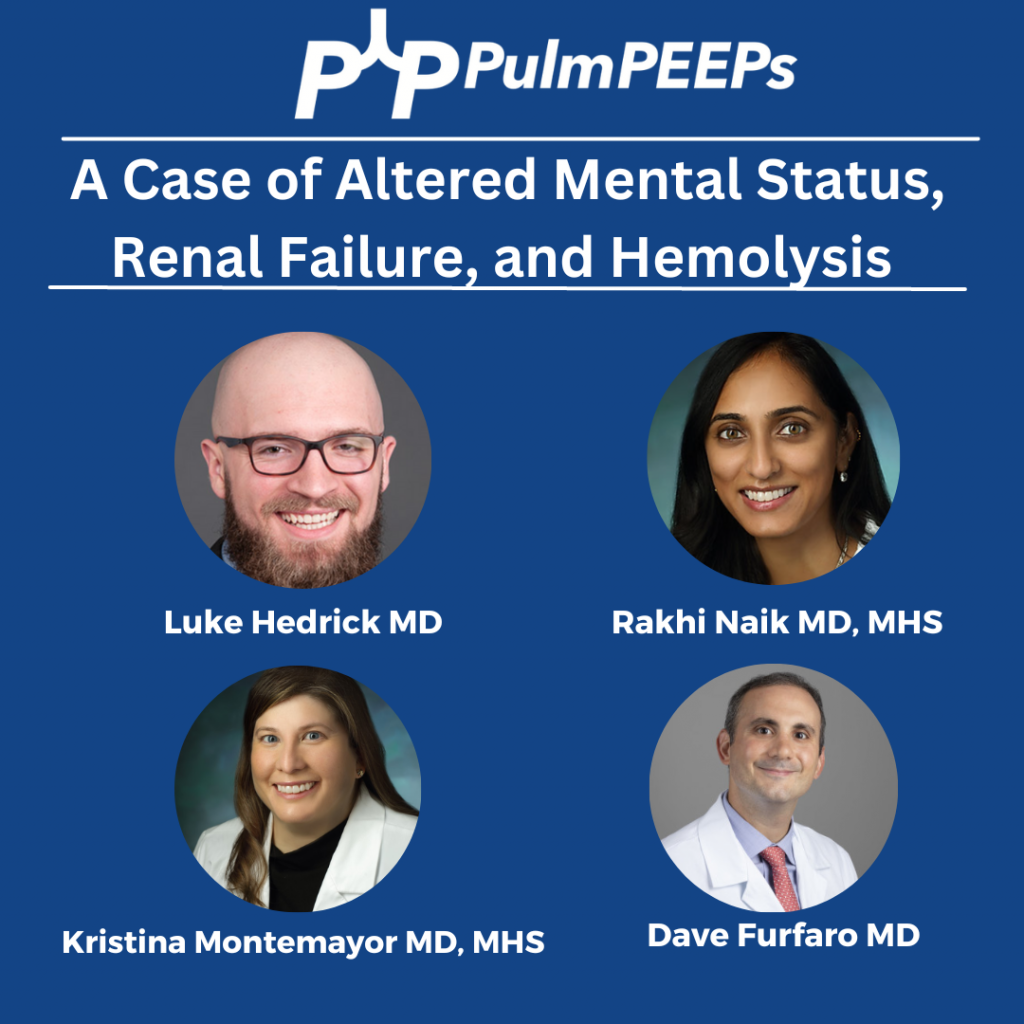 Meet Our Guests
Rakhi Naik an Associate Professor of Medicine at Johns Hopkins Hospital and the Associate Director for the Hematology / Oncology Fellowship program. She also has a Masters in Health Sciences from the Johns Hopkins Bloomberg School of Public Health. She has expertise in an array of non-malignant hematology disorders and focuses specifically on sickle cell in her research. She is also an outstanding and dedicated educator and serves as the Chair of the American Society of Hematology Hematology-Focused Training Program Consortium to develop innovative training pathways for non-malignant heme.
Patient Presentation
A 60-year-old woman with a past medical history of hypertension, diabetes, stage 4 chronic kidney disease, COPD, HFpEF, chronic pain on methadone, hyperparathyroidism s/p parathyroidectomy that was c/b hypothyroidism now on thyroid hormone replacement, and a recent admission for nonconvulsive status epilepticus is brought to an outside hospital by EMS with encephalopathy and shaking. 
When EMS gets her to the other hospital her GCS was 5, so she was intubated for airway protection and started on fentanyl and midazolam drips. Details of labs and imaging are scarce, but we know that she had a CT head that was normal, a CXR with a report of pulmonary edema, and labs with a Cr of 2.4, serum bicarbonate of 14, and a pH from a VBG of 7.1 with pCO2 of 38.
Key Learning Points
*Spoilers ahead* The infographic below highlighting key points gives away the diagnosis in this case so if you want to work through the case on your own, we recommend listening to the episode first.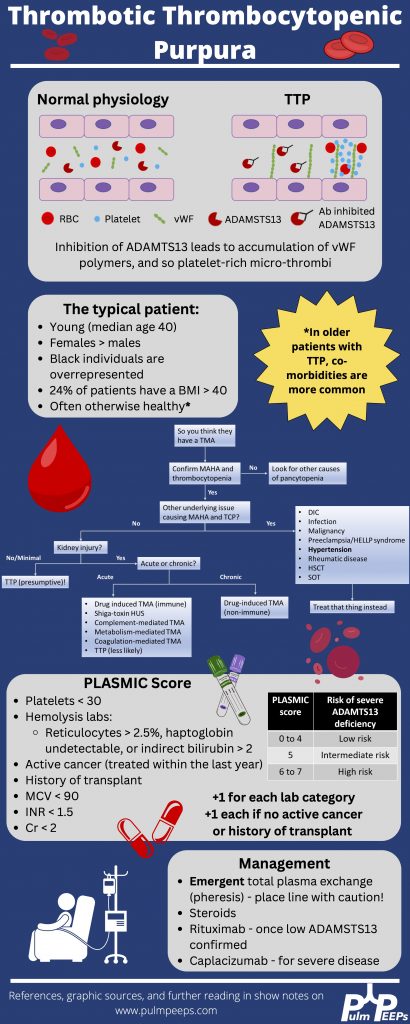 References and further reading
Podcast: Play in new window | Download
Subscribe: Apple Podcasts | Google Podcasts | Spotify | Amazon Music | Android | iHeartRadio | Stitcher | Podcast Index | RSS | More