We are thrilled today here at Pulm PEEPs to be coming to you live from the CHEST 2022 Annual Meeting. We are joined by three fantastic speakers, and CHEST leaders to discuss the highlights and events of the conference, and to share some great learning points along the way. The episode is being released immediately after recording this morning, Monday 10/17/22, so if you're at the conference now make sure to listen for some extremely timely recommendations. If you're not here in Nashville, we've highlighted some learning points that you can take away and some wisdom on how to maximize your conference experience for the next time!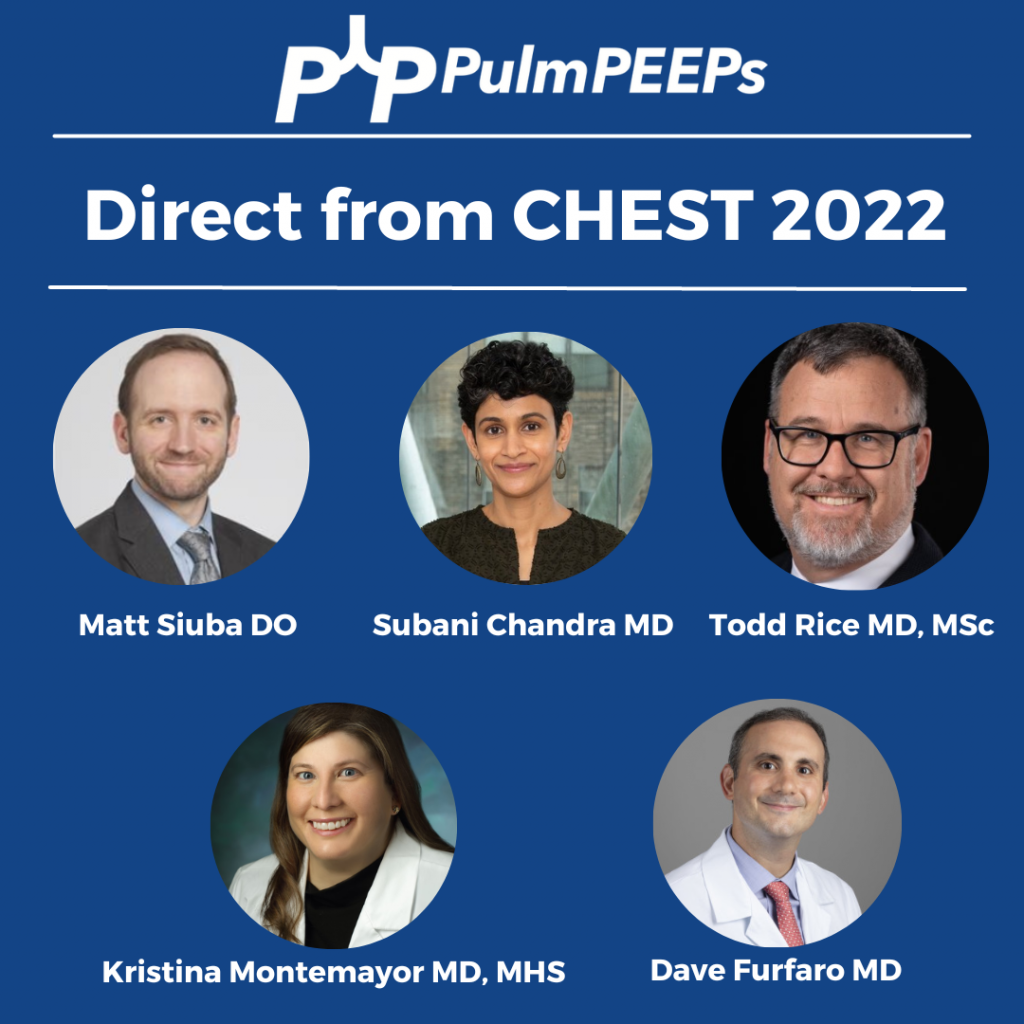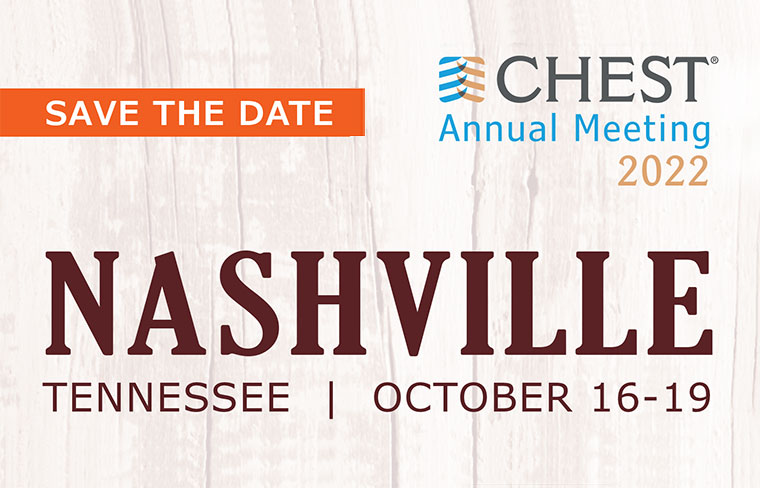 Meet Our Guests
Subani Chandra is an Associate Professor at Columbia University. She is the Vice Chair of Medicine for Education and the internal medicine residency program director. She is also the incoming Chair of the Training and Transitions Committee at CHEST, and the chair of the CHEST Scientific Program Committee for CHEST 2022.
Matt Siuba is an Assistant Professor of Medicine and intensivist at the Cleveland Clinic, where he is the associate program director for the Critical Care Medicine fellowship. He founded and runs the website Zentensivist.com, and is well known as a fantastic educator both in person via many different online formats.
Todd Rice is an Associate Profess of Medicine at Vanderbilt University, where he is also the Medical Director of the ICU. In addition, he is the Vice President for Clinical Trial Innovation and Operations in the Vanderbilt Institute for Clinical and Translational Research. He is also a past president of The American Society of Parenteral and Enteral Nutrition, and most relevant to today, the Associate Editor of Critical Care for Chest.
Podcast: Play in new window | Download
Subscribe: Apple Podcasts | Google Podcasts | Spotify | Amazon Music | Android | iHeartRadio | Stitcher | Podcast Index | RSS | More