This week on #RadiologyRounds we have a patient with some key clues on the initial X-ray that help lead to the ultimate diagnosis.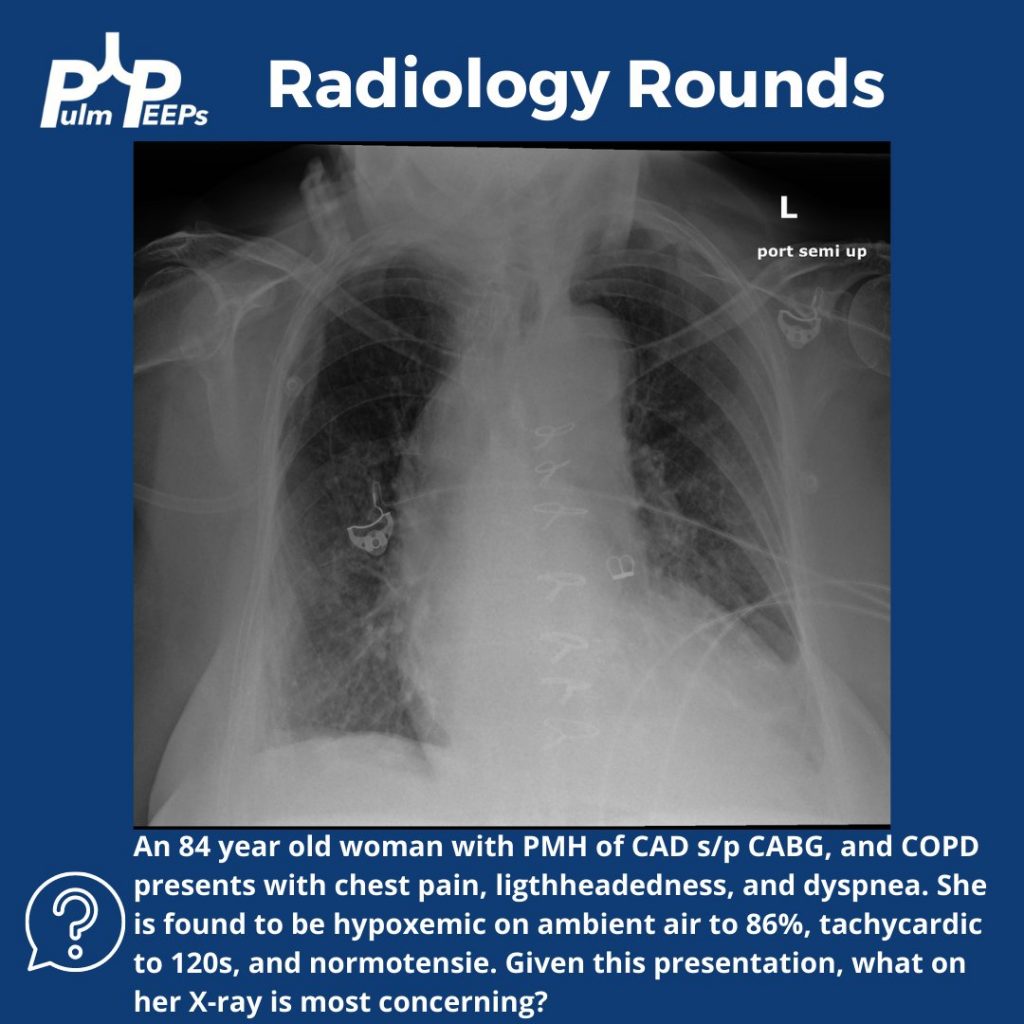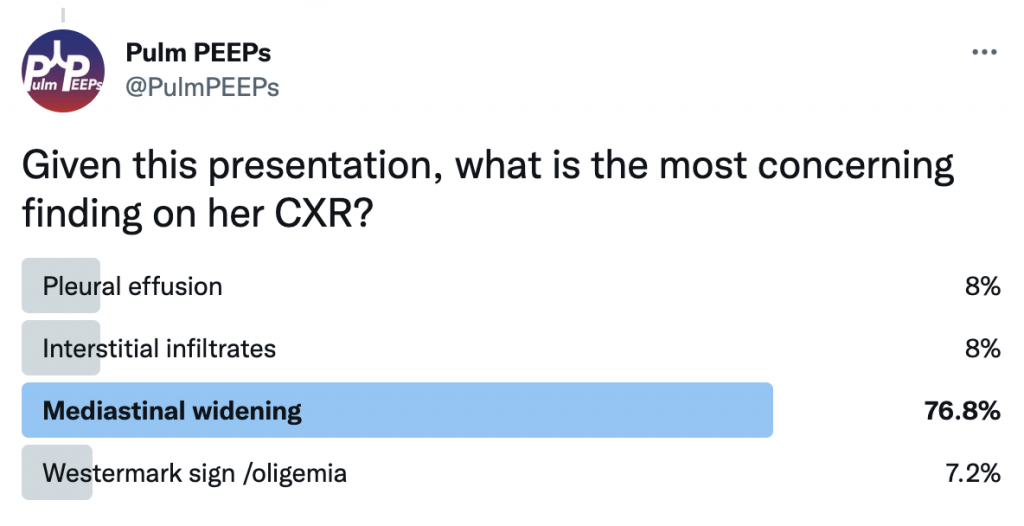 While the patient has multiple findings on the X-ray, the mediastinal widening is the most concerning finding in the setting of acute chest pain, shortness of breath, and lightheadedness.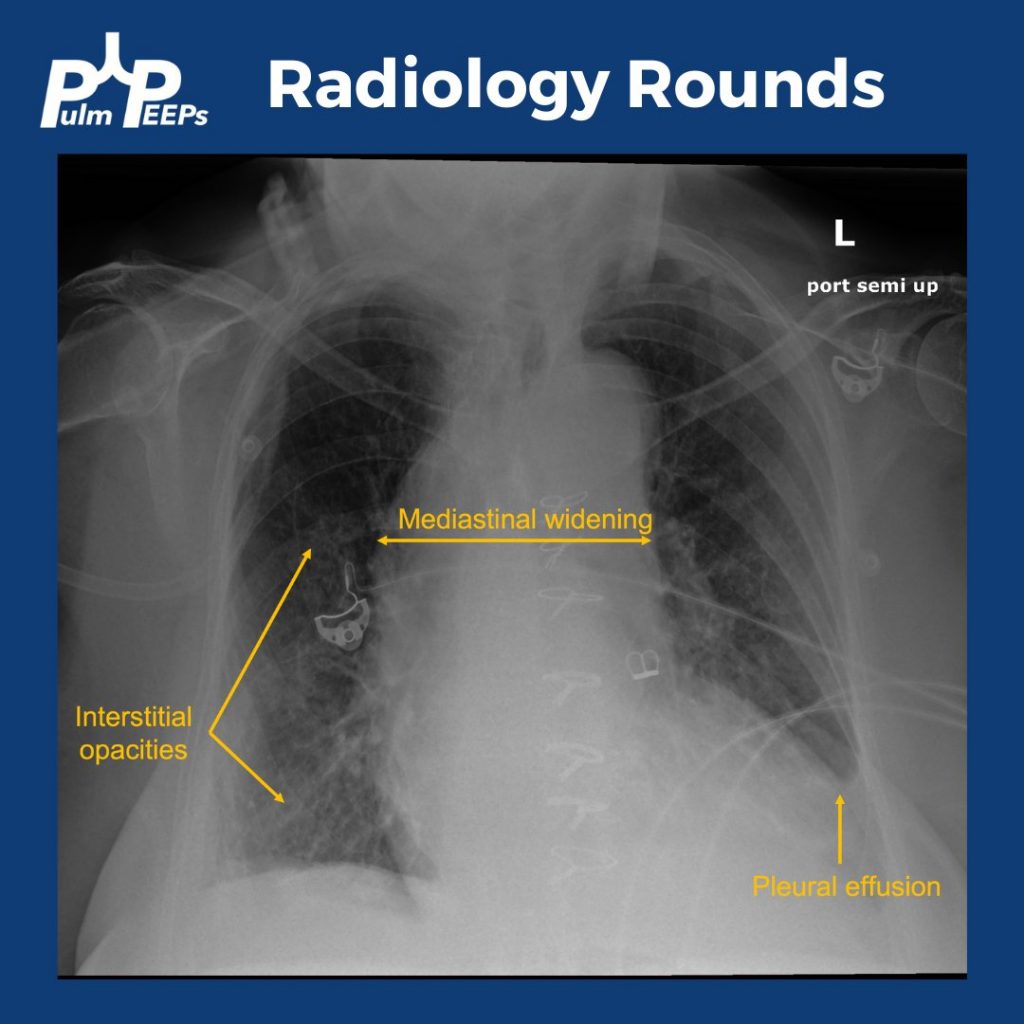 Mediastinal widening has a broad differential, which includes some can't miss and life-threatening diagnoses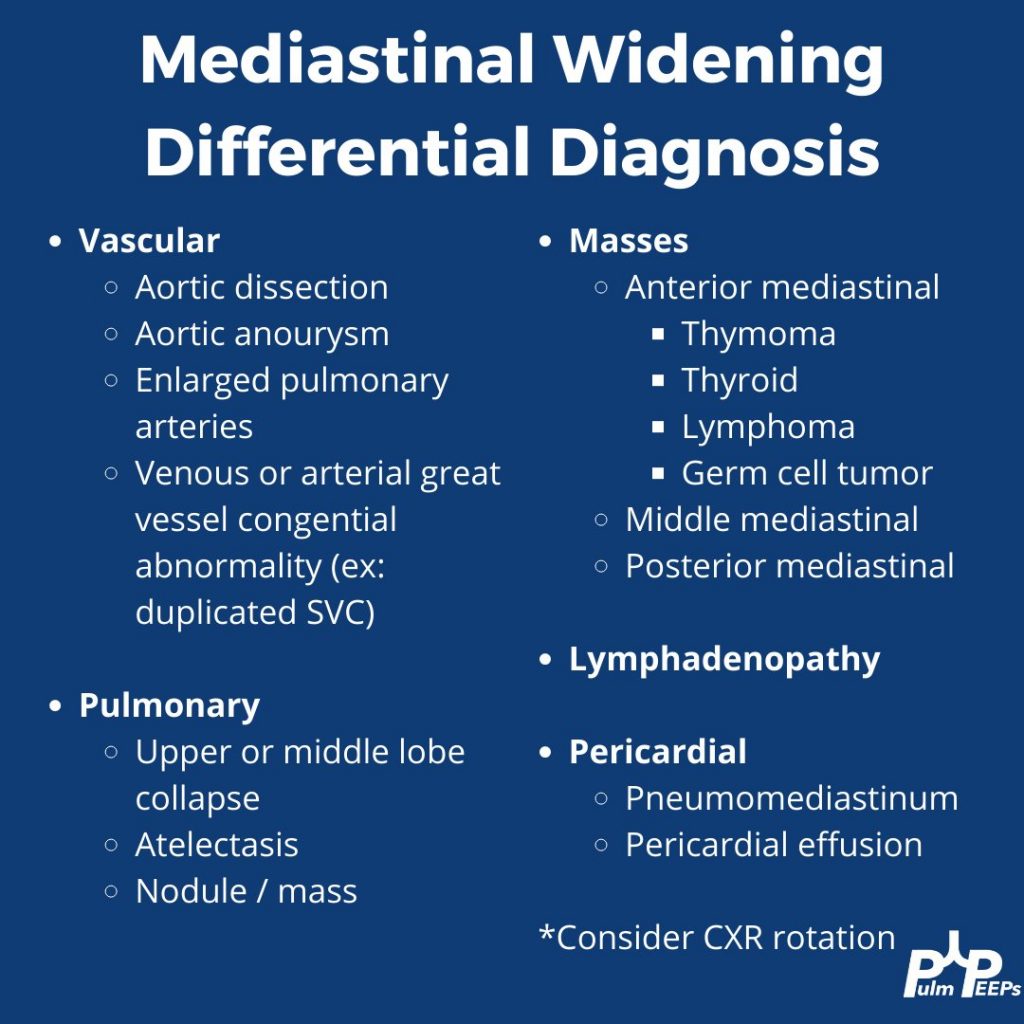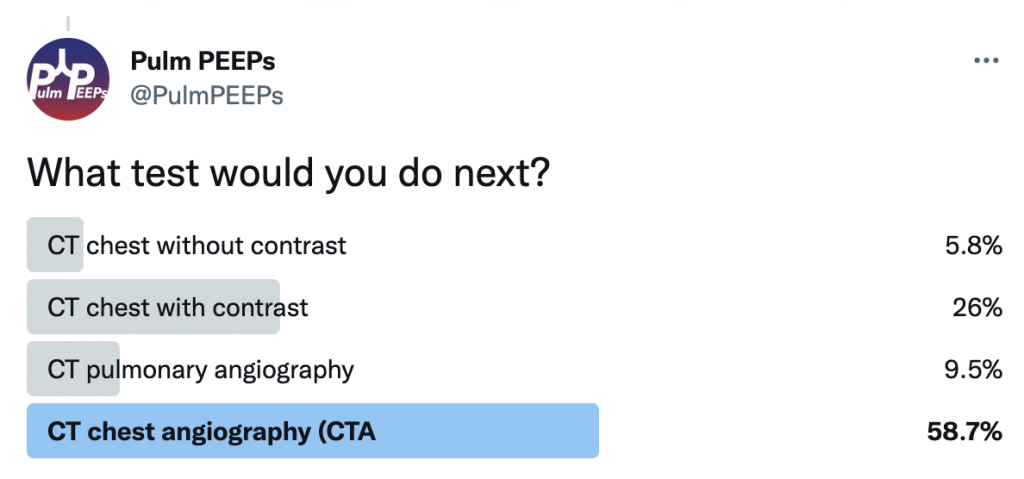 The key point is that aortic dissection, or ruptured thoracic aortic aneurysm, is high on the differential for this patient. Cross-sectional imaging is warranted and should be timed appropriately to evaluate the aorta. A triple rule-out CT would accomplish this as well. This patient had a CTA of the chest and was found to have a large type A aortic dissection with significant extension.