This week on Pulm PEEPs, we are excited to be cross-posting an episode that Dave Furfaro did on the ATS Breathe Easy Podcast. Listen to hear a discussion about the best way to create a positive learning environment in the ICU, and how to effectively prepare bedside teaching for learners of all levels.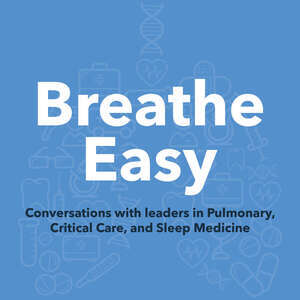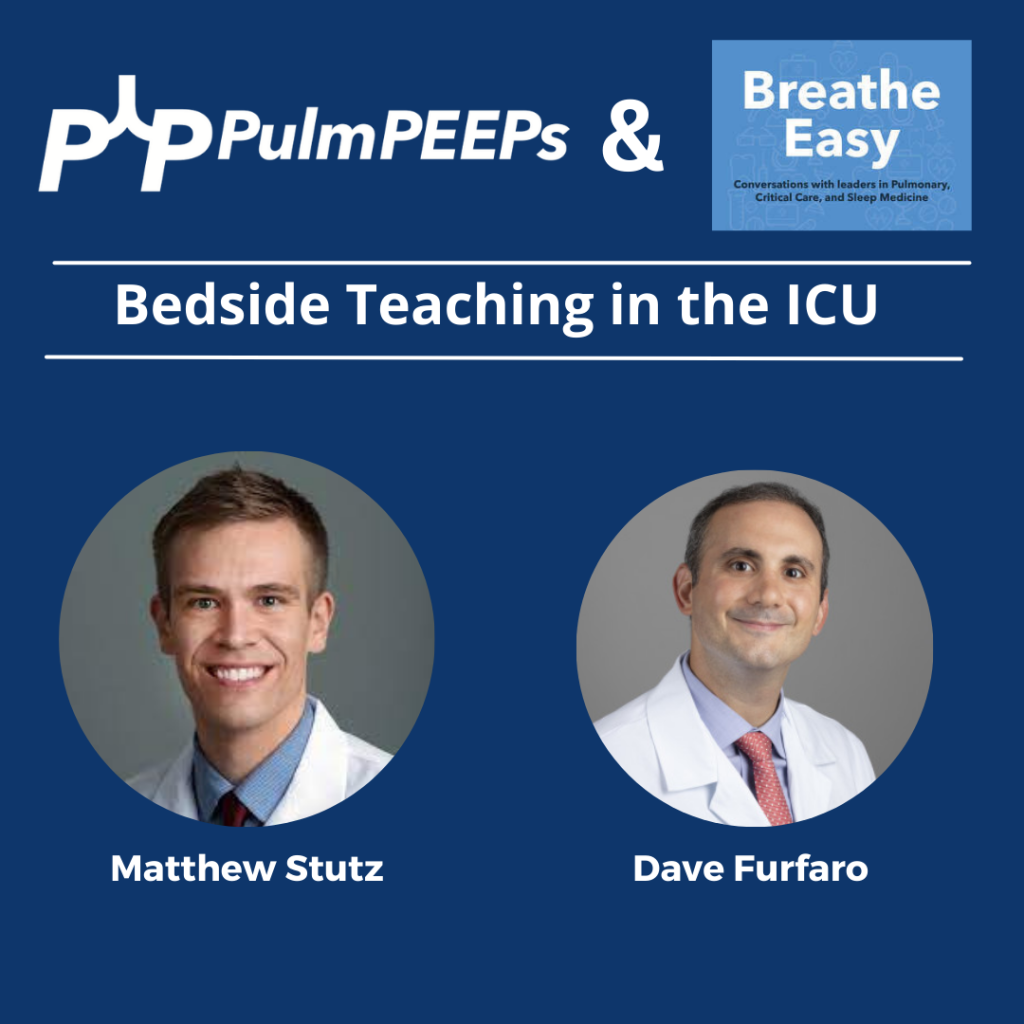 Meet The Host
Matthew Stutz hosted this episode of the ATS Breathe Easy Podcast. He is an Attending Pulmonary and Critical Care physician at Cook County Health and an Assistant Professor at Rush University. He is a dedicated educator and an active member of the American Thoracic Society.
Key Learning Points
Empowerment: It's crucial to empower both learners and teachers in an educational setting.
Open Communication: Learners should be encouraged to express their discomfort or challenges in learning. This will allow teachers to adapt and create a more effective learning environment.
Self-awareness and Continuous Improvement: Teachers should be self-aware and continuously strive for improvement. If a teacher knows their weak points or areas they want to enhance, such as bedside teaching or teaching on rounds, they should communicate this to their team. This will make the team more observant and supportive in giving feedback.
Honesty: A genuine and honest dialogue helps in building a strong and trusting educational relationship. It's beneficial for both the teacher and learner to be candid about their needs and challenges.
Feedback Mechanism: Constructive feedback is an essential part of growth. By informing team members of areas you're working on, you can receive specific and helpful feedback at the end of a rotation or session.
Appreciation: It's important to appreciate and acknowledge contributions in an educational or collaborative setting.
Podcast: Play in new window | Download
Subscribe: Apple Podcasts | Google Podcasts | Spotify | Amazon Music | Android | iHeartRadio | Stitcher | Podcast Index | RSS | More