We're excited to be back with another Fellows' Case Files. Today, we're visiting the University of Pittsburgh to meet a fantastic fellow and a dedicated educator, and to hear about a fascinating case. Let us know if you've ever had a similar case, and share your interesting cases with us!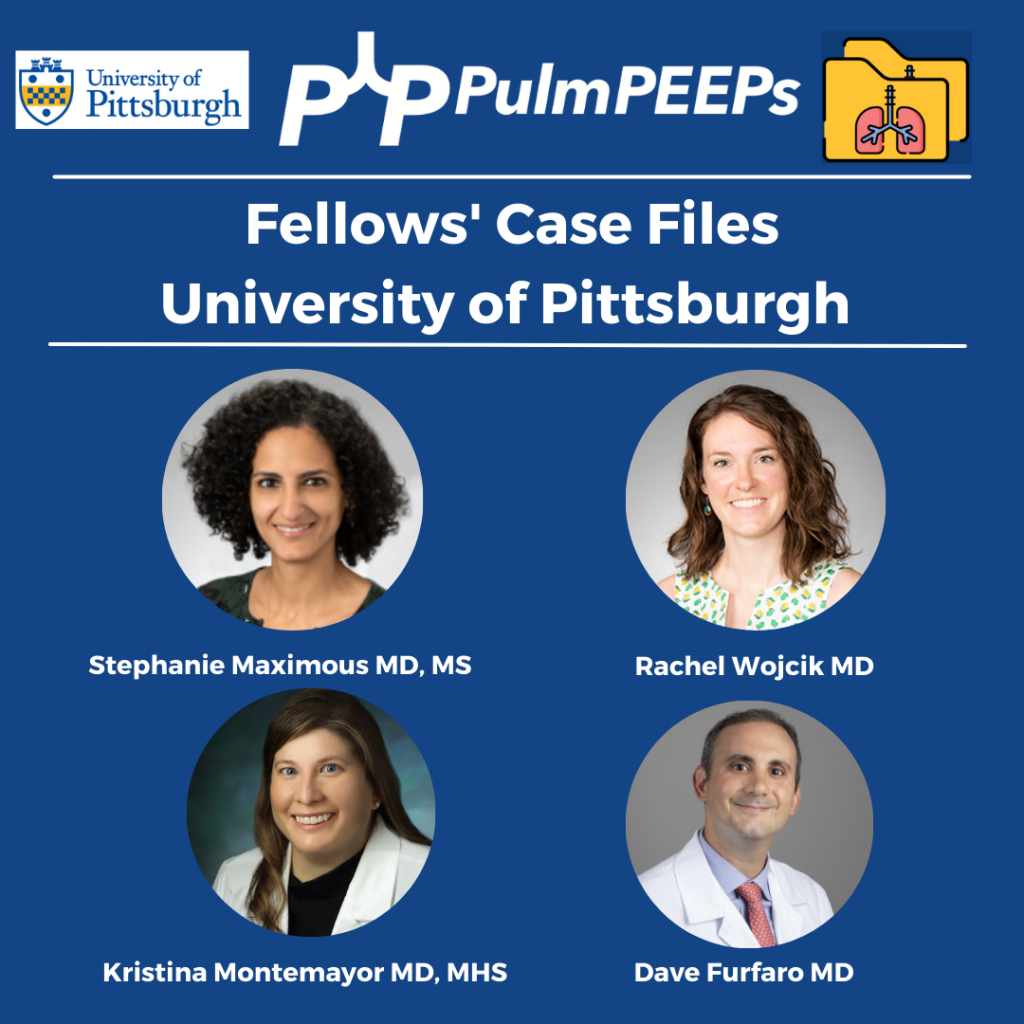 Meet Our Guests
Rachel Wojcik obtained her B.S. in Biology from Mercyhurst University and a Master's in Liberal Studies from the University of Denver in Global Affairs with a focus on Healthcare. She completed her MD at the University of Colorado before completing her residency and chief resident year at the University of Pittsburgh and has continued her training at Pitt for PCCM fellowship.
Dr. Stephanie Maximous is an Assistant Professor of Medicine at the University of Pittsburgh School of Medicine and is the Clinical Education APD for the Pulmonary and Critical Care Fellowship program. She completed her fellowship at Pitt in addition to obtaining a Master's Degree in Medical Education there. She teaches in and directs courses throughout the medical school, residency, and fellowship and was recently awarded the 2023 Outstanding Subspecialty Teaching Attending Award from the housestaff.
Case Presentation
Patient: A 70-year-old male with a history of idiopathic thrombocytopenia on chronic prednisone and a history of tobacco use disorder.
Presentation: Came to the hospital with 2-3 days of right-sided weakness and slurred speech.
Findings: MRI showed a moderate-sized left pontine stroke. A CT angiogram of the neck showed no evidence of an occlusion, but a spiculated two-centimeter nodule at the apex of the left lung was found.
Additional Information: He requires a walker for mobility and needs help with activities like taking a shower and dressing. He had an unintentional 20-pound weight loss over six months, increased fatigue, and malaise.
Previous Investigations: A chest x-ray ordered two months prior by his hematologist was unremarkable, and a CT of the abdomen and pelvis showed no masses.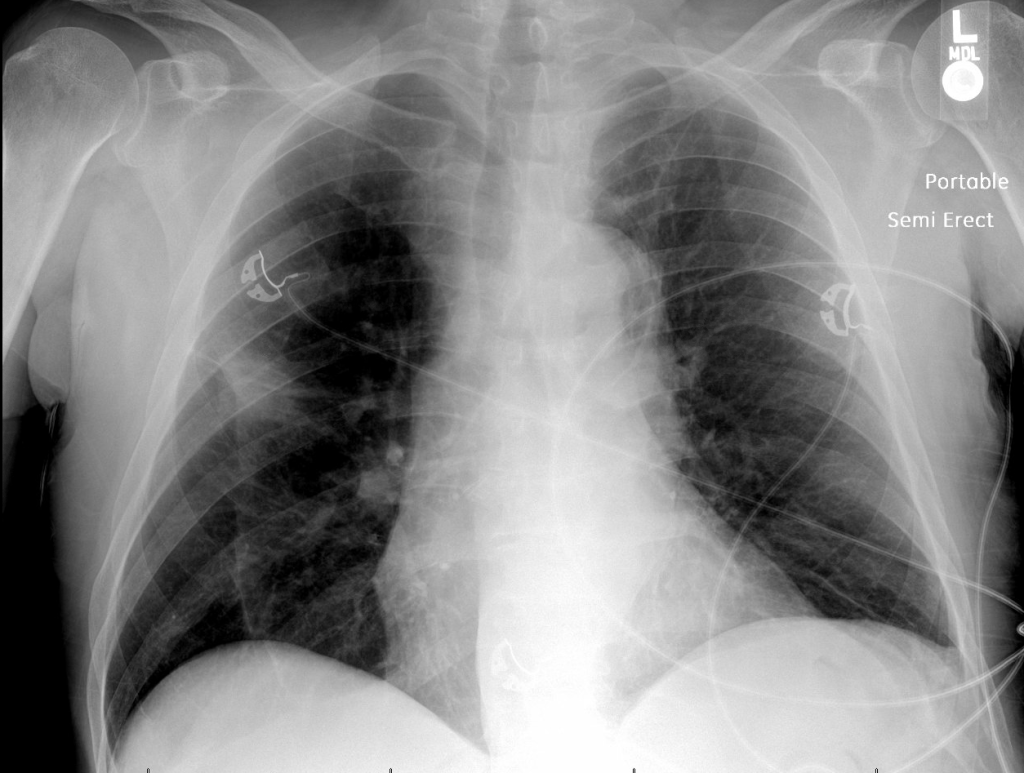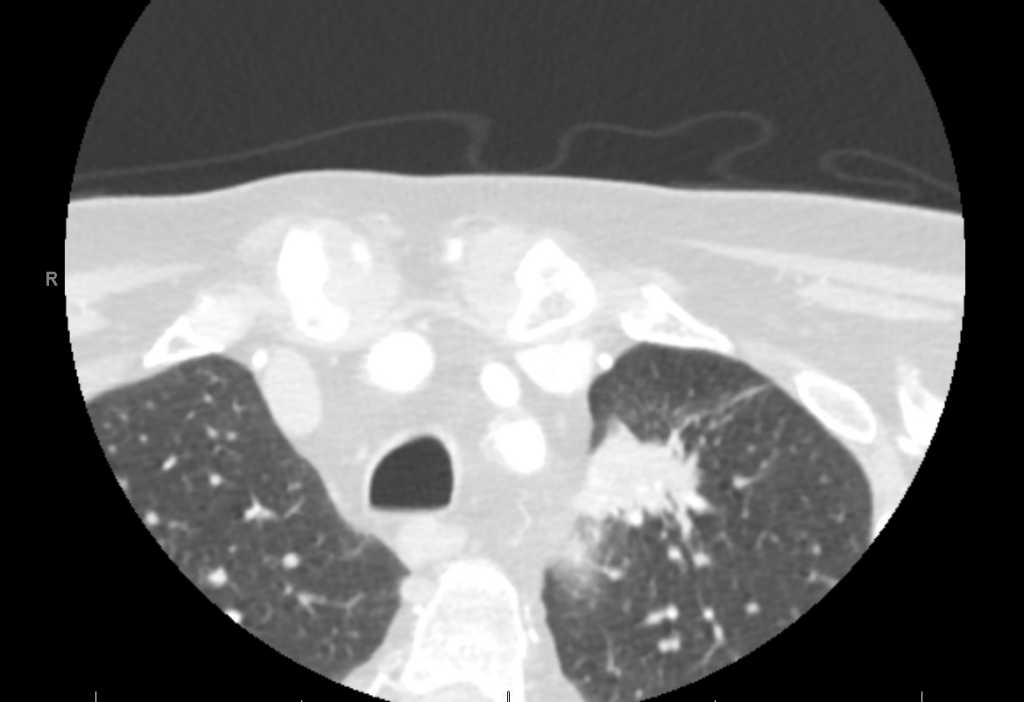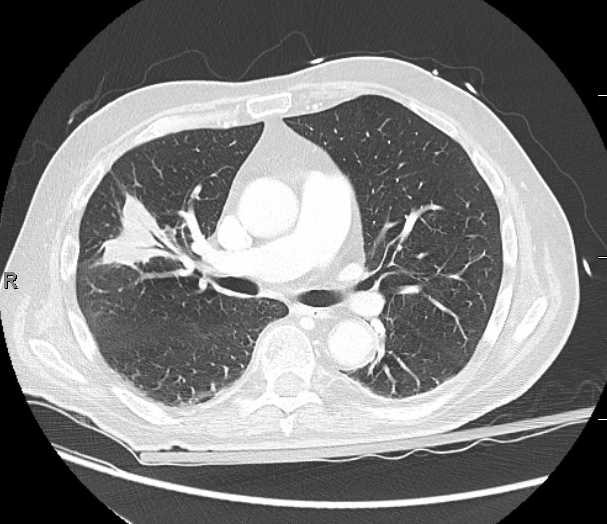 Key Learning Points
Bronchoscopy in Decision Making:
The decision to perform bronchoscopy in patients depends on a myriad of factors, including the location of any lesions, accessibility, potential risks, and the potential diagnostic yield.
Fiber optic bronchoscopy with BAL can rule out infections, and if no diagnosis is reached, more invasive methods like surgical biopsy might be necessary.
Consider the location of consolidated masses; navigational bronchoscopy might be needed for lesions without a clear airway leading into them.
Nocardia Insights:
Nocardia is a gram-positive bacterium that stains weakly acid-fast.
It can be found in soil and certain water sources and can infect through the skin or by inhalation.
Two-thirds of patients with Nocardia are immunocompromised.
The dosage of Bactrim given for PJP prophylaxis doesn't prevent Nocardia infections in immunocompromised individuals.
While the lungs are the most common infection site, Nocardia can manifest elsewhere, like the skin or CNS.
Treatment Approach:
Bactrim is the mainstay of treatment for Nocardia. If someone is allergic, desensitizing them can be crucial.
IV induction phases vary in length depending on the severity of the disease.
The overall treatment duration is protracted to prevent relapse.
Takeaway Points:
Bactrim for PJP prophylaxis doesn't necessarily prevent Nocardia infections in immunocompromised individuals.
If someone is allergic to Bactrim, consider desensitizing them due to its importance in treating Nocardia.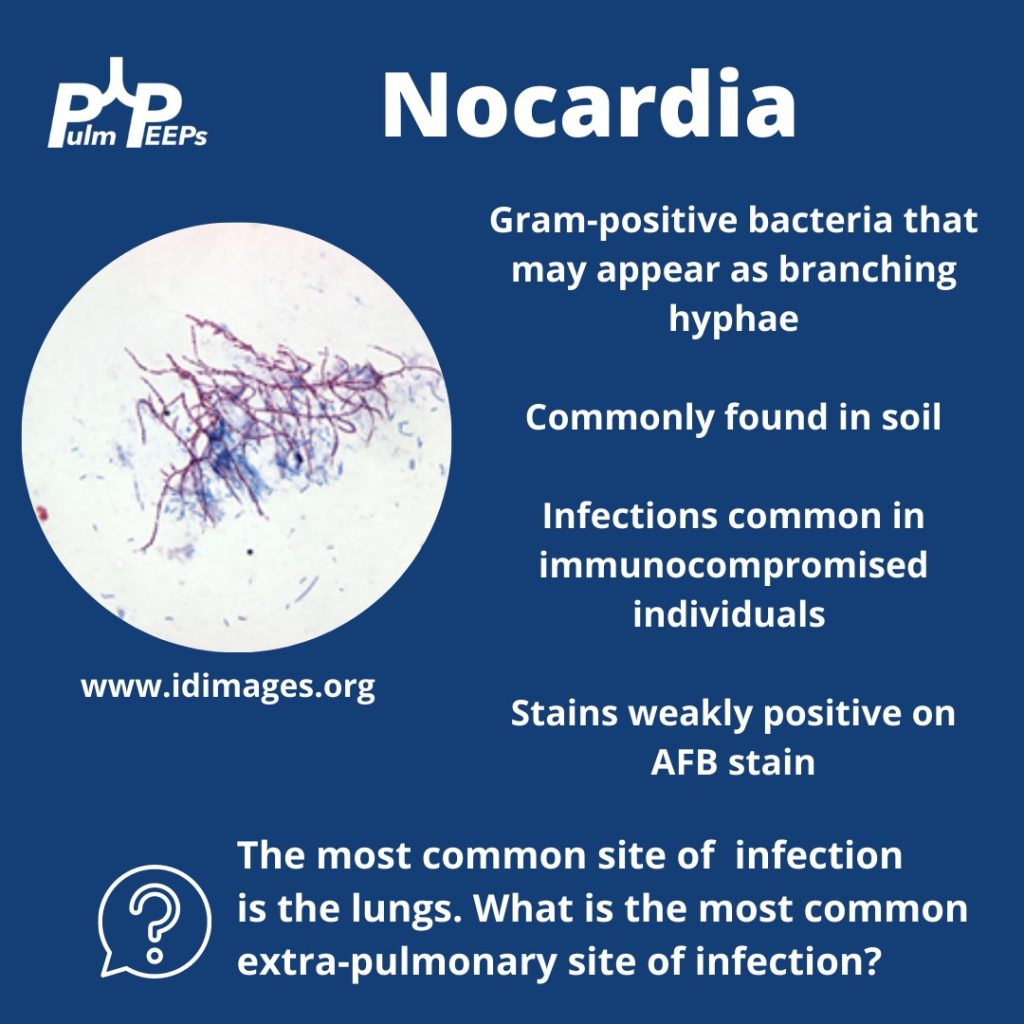 References and Further Reading:
Menéndez R, Cordero PJ, Santos M, Gobernado M, Marco V. Pulmonary infection with Nocardia species: a report of 10 cases and review. Eur Respir J. 1997 Jul;10(7):1542-6. doi: 10.1183/09031936.97.10071542. PMID: 9230244.
Zia K, Nafees T, Faizan M, Salam O, Asad SI, Khan YA, Altaf A. Ten Year Review of Pulmonary Nocardiosis: A Series of 55 Cases. Cureus. 2019 May 26;11(5):e4759. doi: 10.7759/cureus.4759. PMID: 31363440; PMCID: PMC6663111.
Podcast: Play in new window | Download
Subscribe: Apple Podcasts | Google Podcasts | Spotify | Amazon Music | Android | iHeartRadio | Stitcher | Podcast Index | RSS | More