Today we're back with another stop on our Fellows' Case Files journey. We're at Boston University and Boston Medical Center with an outstanding fellow, the program director, and an expert guest to dive into a new case. Tune in to hear about this fascinating case and learn some key pulmonary points along the way.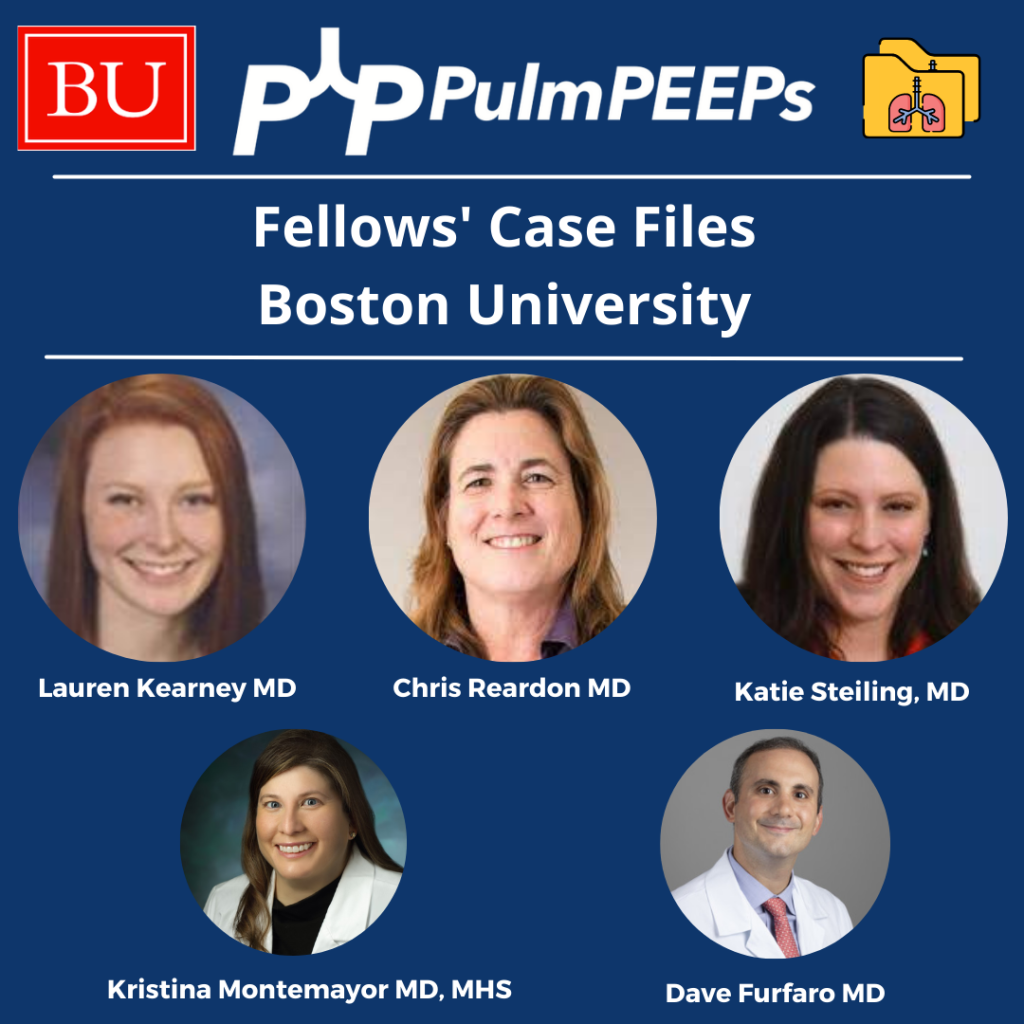 Meet Our Guests
Lauren Kearney is a research fellow at Boston University. She completed her internal medicine residency and chief residency at BU. She is pursuing a research career in health equity and community-based participatory research to improve outcomes for patients with lung cancer and other pulmonary conditions.
Chris Reardon is a Clinical Professor of Medicine at Boston University, where she is also the Fellowship Training Program Director for Pulmonary and Critical Care Medicine. She is additionally the Director of Respiratory Care Services at Pappas Rehab Hospital for Children.
Katie Steiling is an Assistant Professor of Medicine at Boston University and a Member of the Bioinformatics Graduate Program. She founded the Lung Nodule Clinic at Boston Medical Center and co-chairs the Lung Cancer Screening Steering Committee. She is dedicated to improving the equitable treatment of patients with and at risk for lung cancer.
Case Presentation
A 44-year-old man who is undomiciled and a current smoker presents with three days of intermittent, progressively worsening pleuritic chest pain with a cough productive of blood-tinged sputum. This is in the setting of 1-2 months of fatigue and anorexia, and 2 weeks of bilateral calf swelling.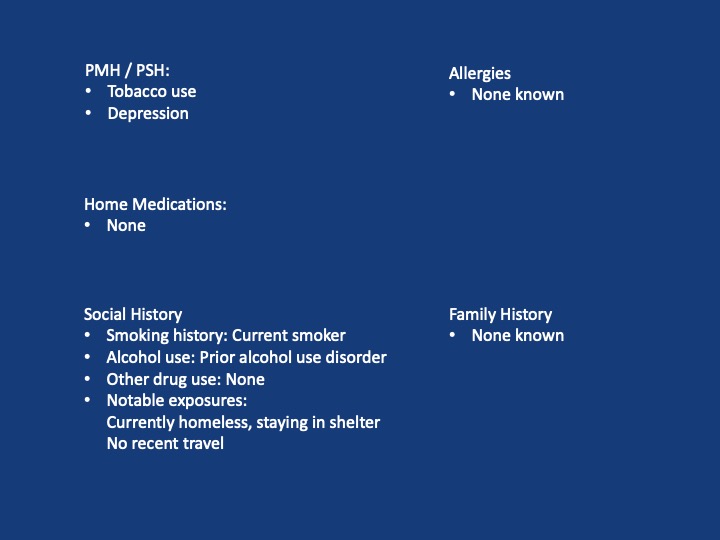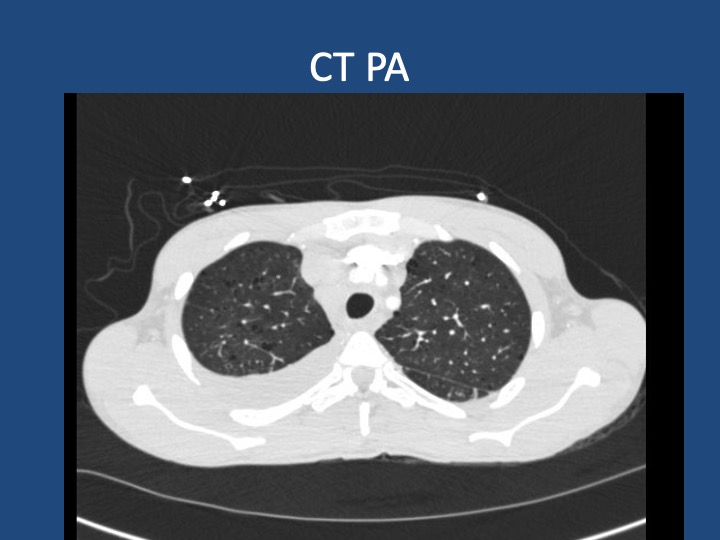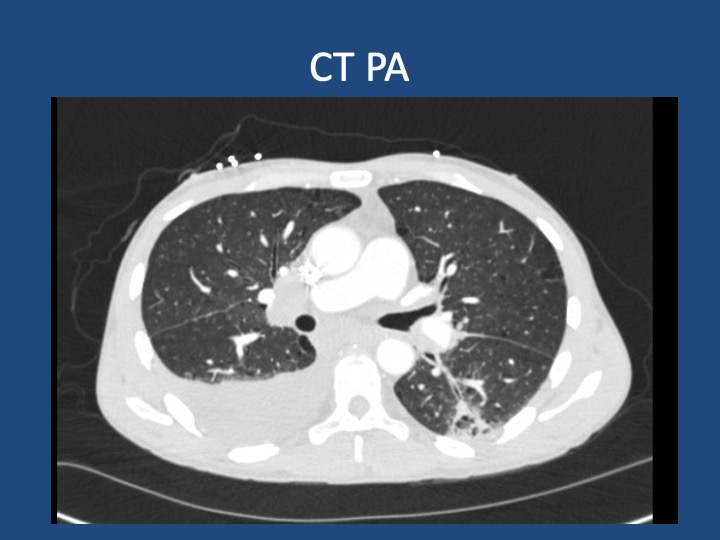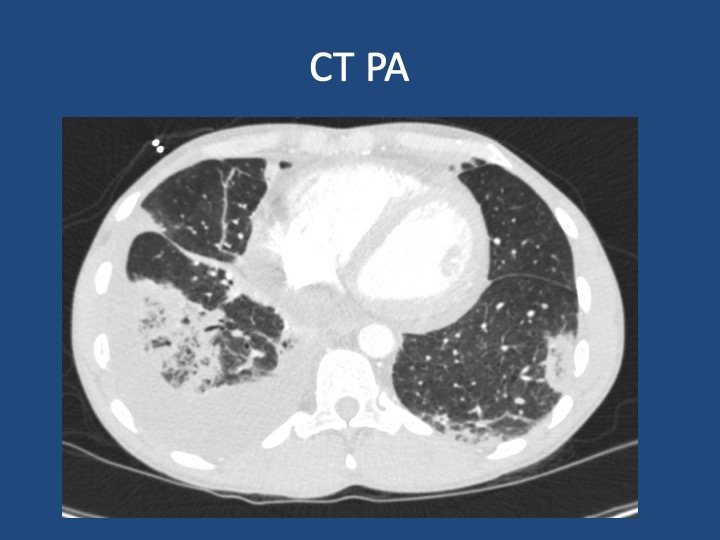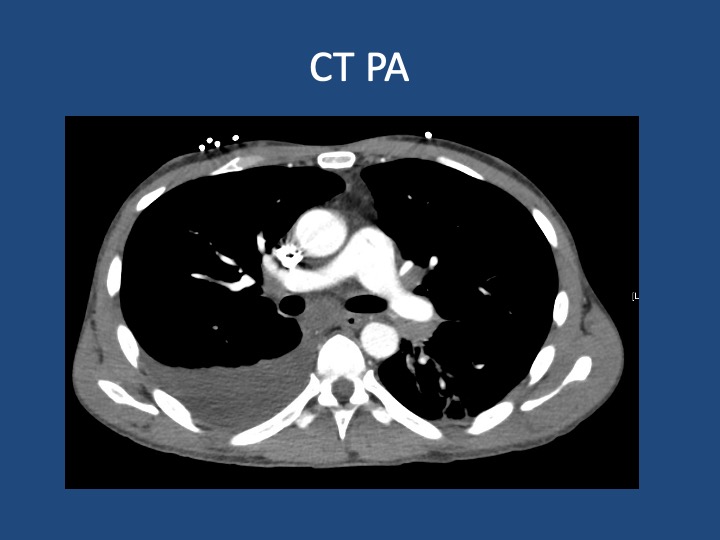 Key Learning Points
Factors that may lead to initial hypercoagulability testing in first unprovoked PE: young age, thrombosis in multiple or unusual vascular beds, history of warfarin-induced skin necrosis, arterial thrombosis.
When lung cancer is suspected, identification of metastases to identify the highest radiologic stage and optimal biopsy site is essential.
Given that pleural fluid sensitivity is only ~46%, negative cytology should not assuage further malignancy work-up in a high-risk patient.
Black individuals in the US are at higher risk of developing and dying of lung cancer- the reasons for which are complex & multifactorial. Yet, gaps remain in the targeted identification of these patients, adequate lung cancer screening, and connection to diagnosis & treatment.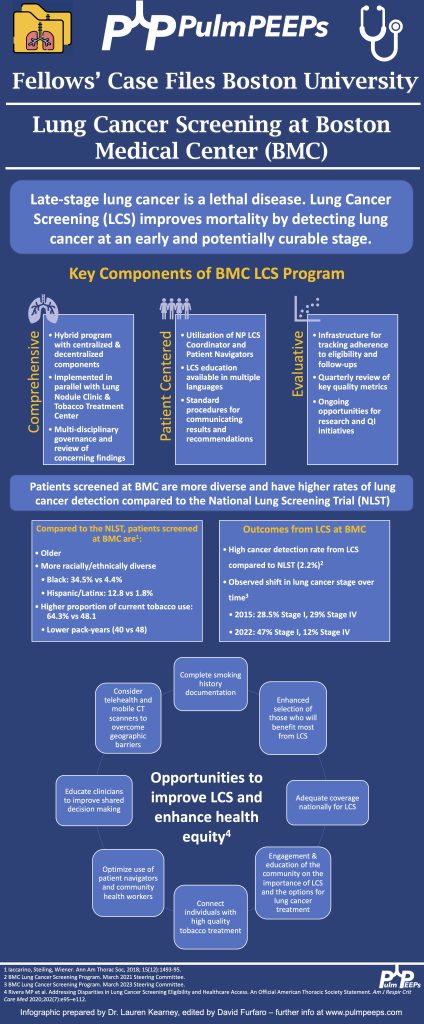 Podcast: Play in new window | Download
Subscribe: Apple Podcasts | Google Podcasts | Spotify | Amazon Music | Android | iHeartRadio | Stitcher | Podcast Index | RSS | More