A woman in her 30s with no past medical history presents with acute dyspnea, fever and a non-productive cough. She has no sick contacts or recent travel. She is not on home medications.. She smokes 1/2 cigarettes per day and and occasionally vapes.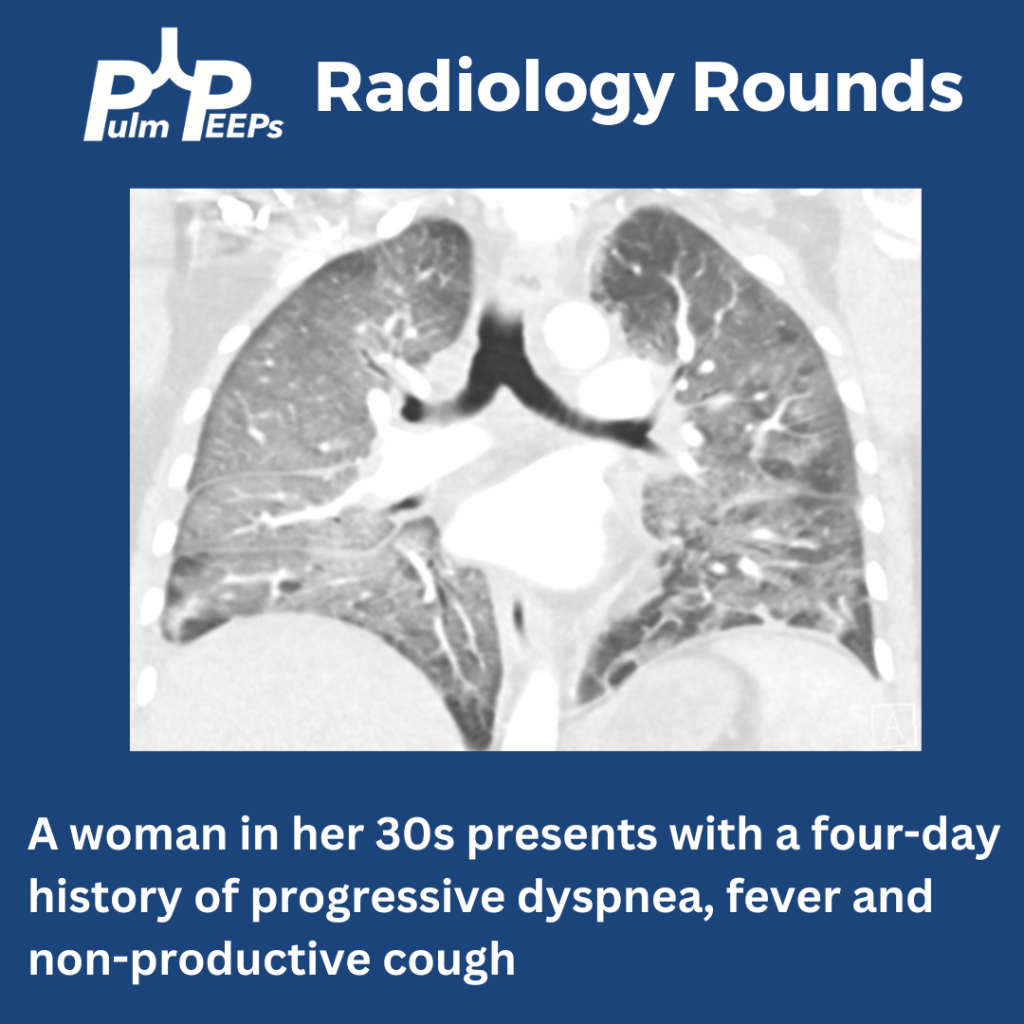 She is found to have diffuse bilateral patchy ground-glass opacities with some interlobular septal thickening. She has escalating oxygen requirements and was initially started on broad-spectrum empiric antimicrobial therapies.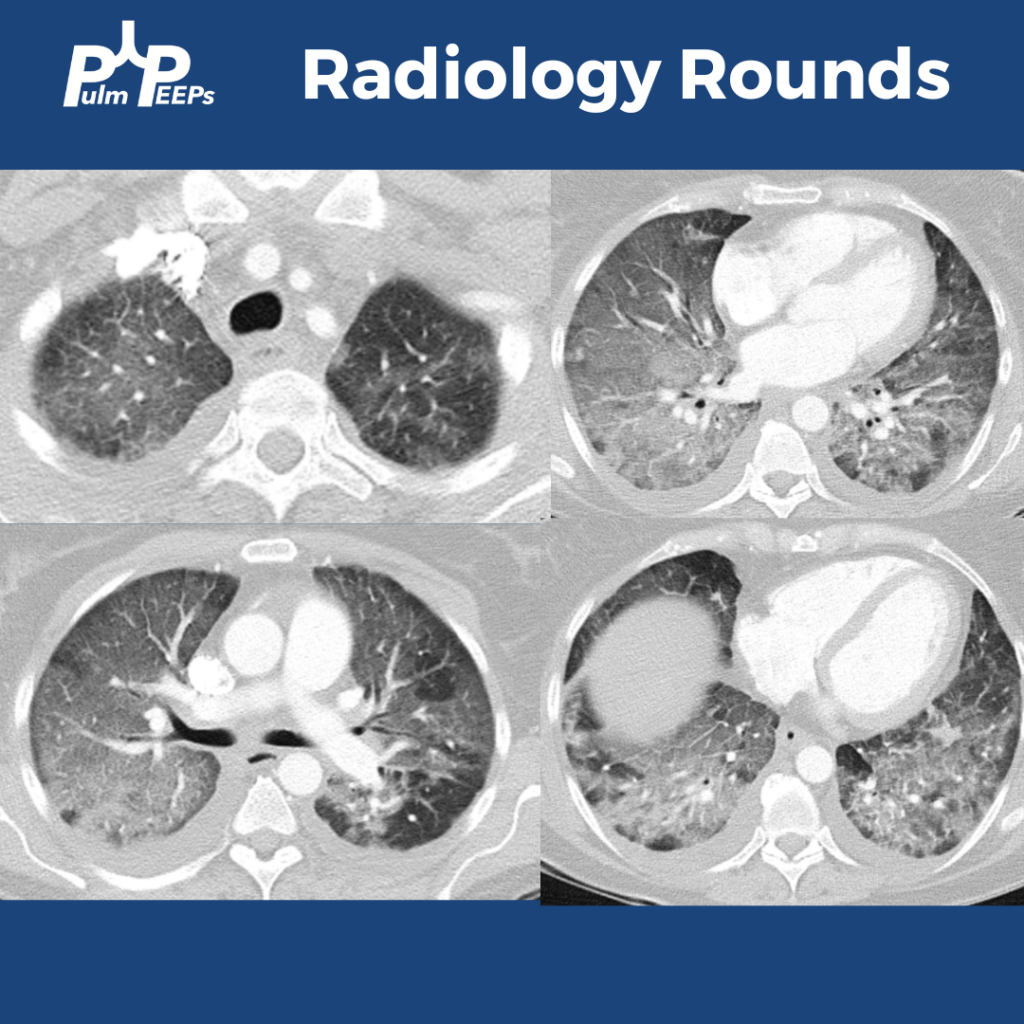 Her initial serum infectious work-up and RVP are negative. She denies any new occupational or home exposures. She does not appear to respond to antibiotics after 72 hours.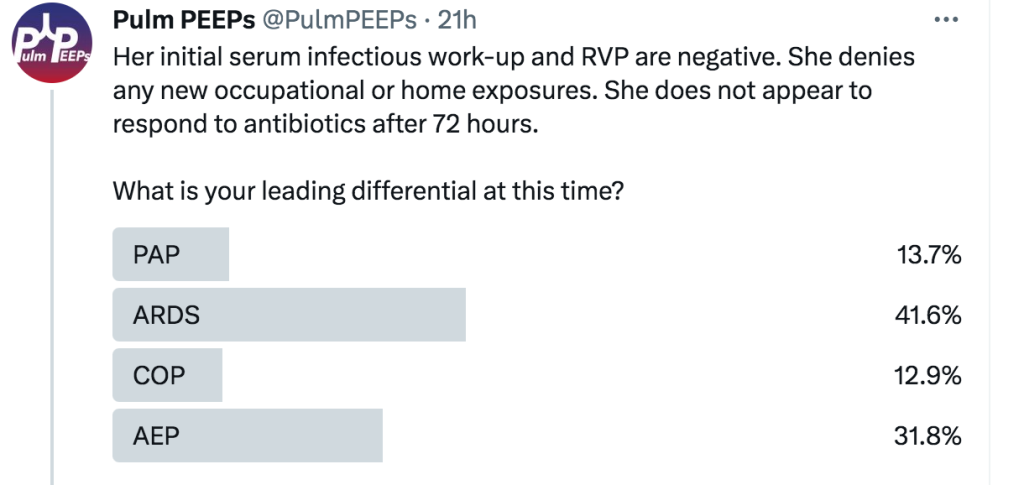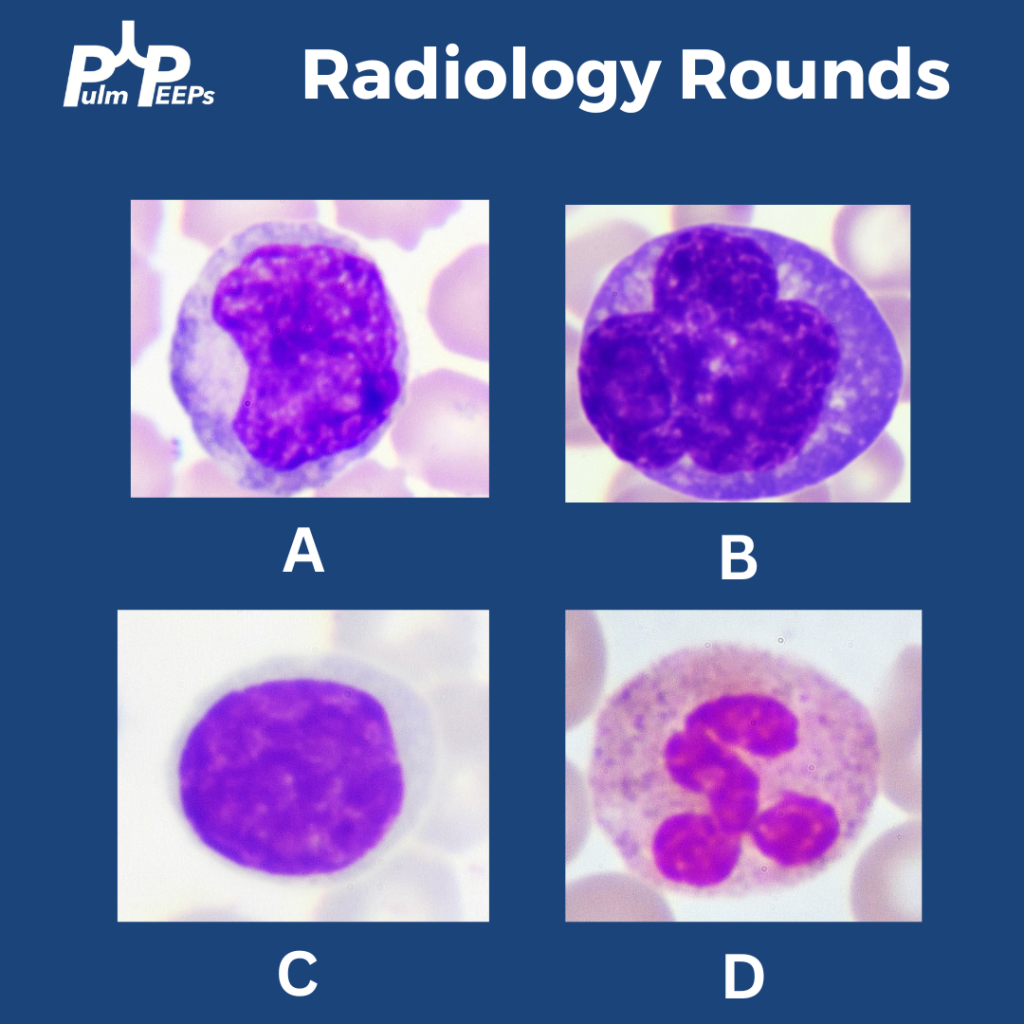 You start empiric steroids (prednisone 60 mg daily) given concern for acute eosinophilic pneumonia. Within 48 hours she is weaned off HFNC and was discharged home on D7 on room air with close pulmonary follow-up.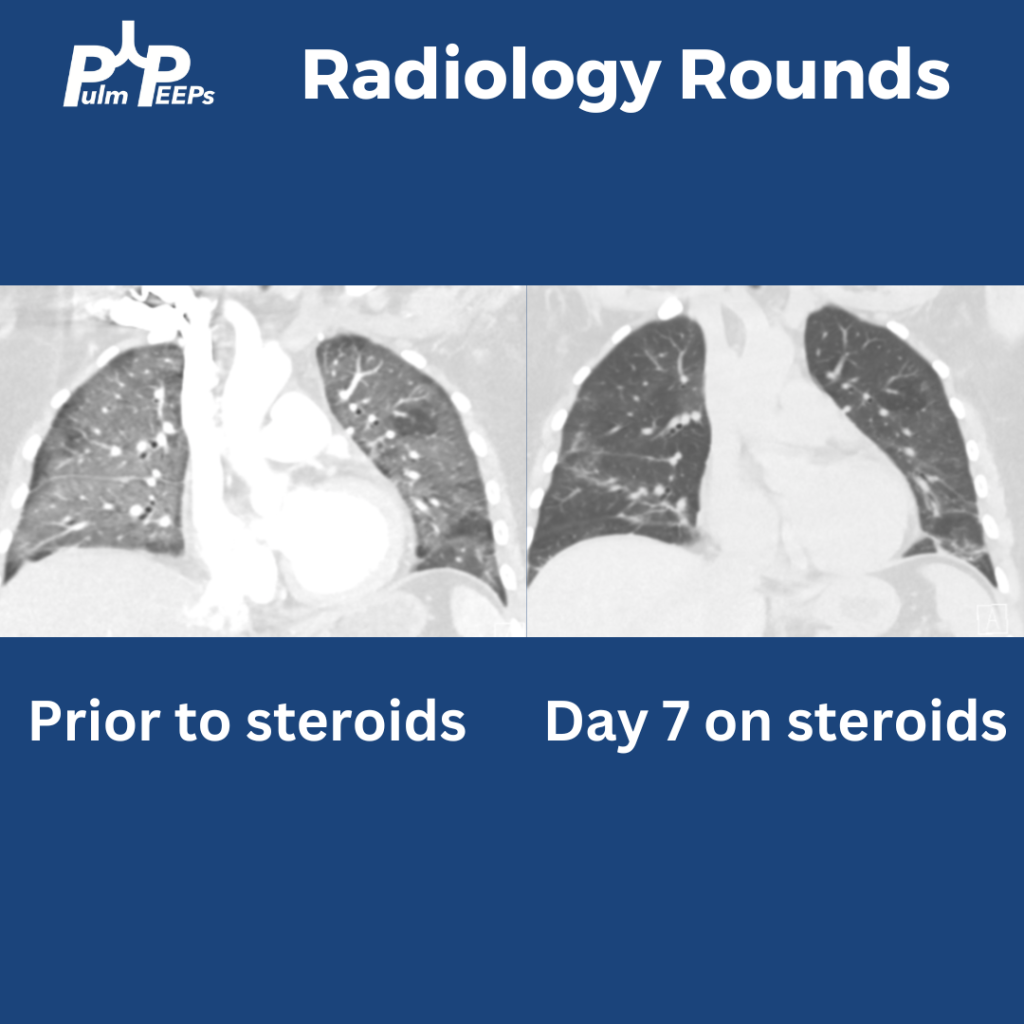 She was amenable to tobacco cessation therapies and was followed closely outpatient with tapering of her steroids over 4 weeks.